Podcast: Play in new window | Download | Embed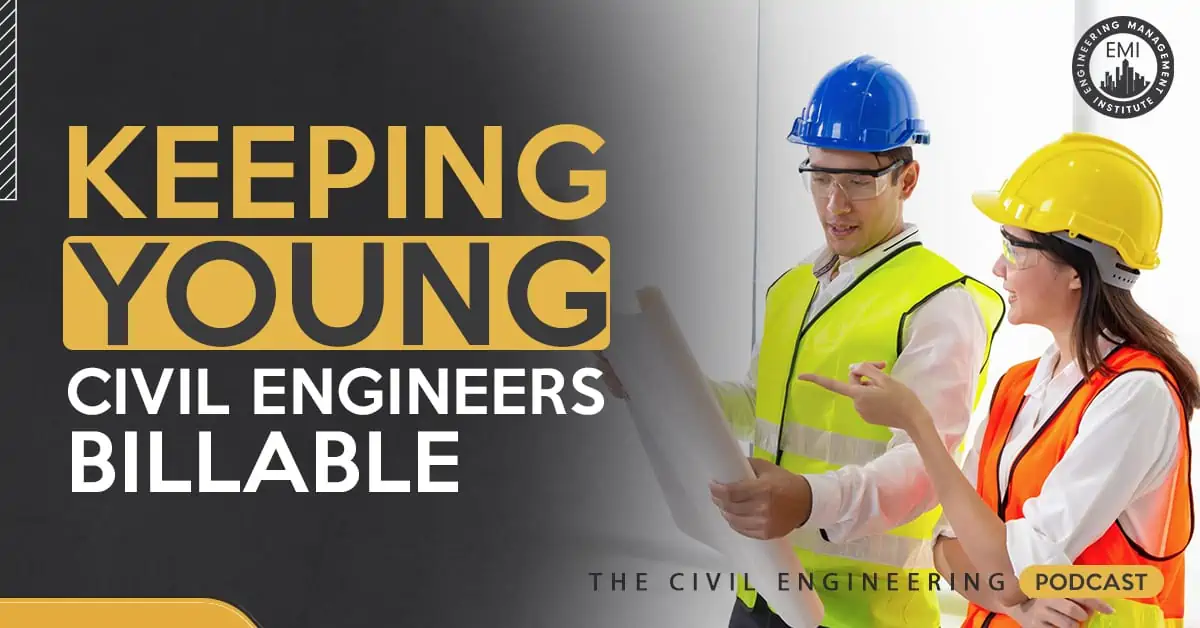 In episode 047 of The Civil Engineering Podcast, I interview one of our listeners, a young civil engineer named Joshua about a problem he is facing in regards to transitioning into the civil engineering industry and we also talk about how to remain billable as a young civil engineer.
Here are some of the questions I ask Joshua:
What has been helpful for you as a young civil engineer in your transition into the workplace?
Tell me about the things you didn't have that would've been helpful in transitioning.
What are your thoughts on training for young civil engineers?
Were there any discussions about future training with your civil engineering company?
What is the balance between remaining billable, but also engaging in training?
Engineering Quotes:

Here are some key points discussed in this episode of The Civil Engineering Podcast:
Support and communication with your civil engineering team is extremely important in making the transition easier.
When starting out in a new civil engineering position, make sure that you have a very clear and well defined plan to understand what is expected of you.
Having training materials will facilitate the training process and make the new employee's job much easier.
When considering a career move it is important to ask yourself if there will be opportunities for professional training and development for yourself.
It's important for managers to have a set number of productive tasks in the background that are available for engineers when they have finished their work. This will ensure productivity and ensure engineers remain billable in their work.
More details in this episode…
About Joshua:
Joshua has been a Civil engineer for the last 7 months specifically in the land development field and engages in storm water design, land surveying, and soil science. He previously worked with different tractors and heavy equipment to maintain property courses. He also has experience in Inspecting construction sites for compliance with regards to Soil Erosion and Sediment Control.
Sources/References:
The Engineering Mastermind
TCEP 041: Strategies for Starting A New Civil Engineering Job on the Right Foot
Seller-Doer Academy
LinkedIn Questions
This episode is brought to you by PPI, the leader of civil engineering FE or PE exam preparations. Use promo code CIVIL for 20% discount at PPI2Pass.com/coach
Please leave your comments or questions in the section below on transitioning within careers and remaining billable in your work environment.
To your success,
Anthony Fasano, PE, LEED AP
Engineering Management Institute
Author of Engineer Your Own Success
.