Podcast: Play in new window | Download | Embed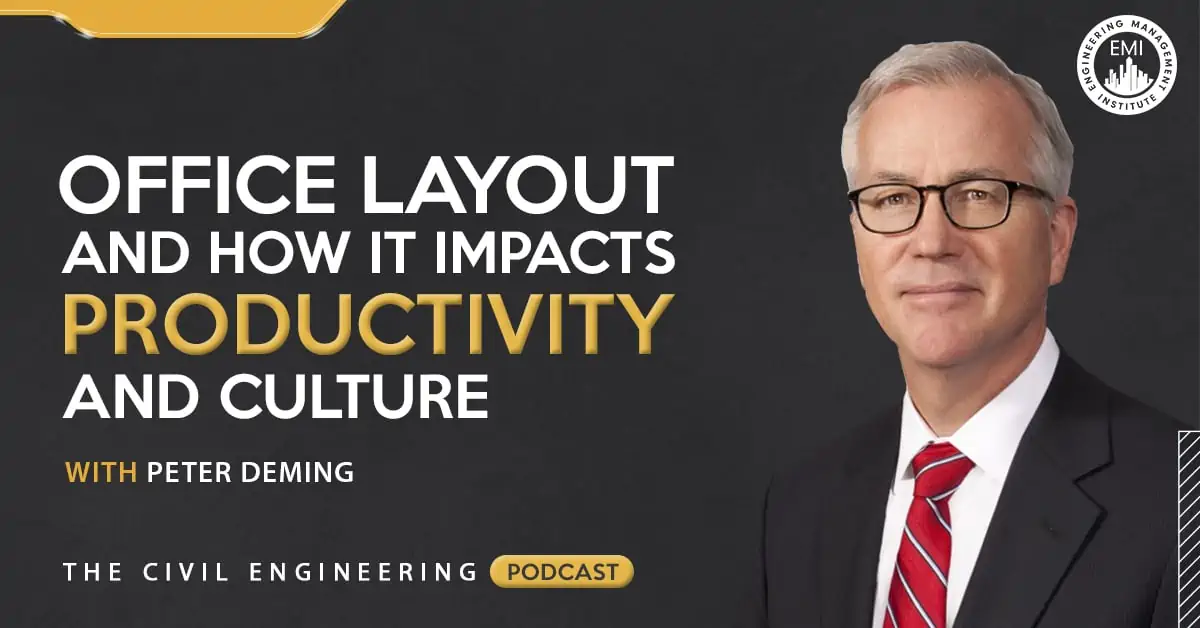 In episode 095 of The Civil Engineering Podcast, I am bringing you with me to the offices of Mueser Rutledge Consulting Engineers (MRCE) to sit down with Senior Partner Peter Deming and myself. We will be talking about the importance of your physical office layout and how it impacts productivity and culture.  This is a topic you might not consider as important until you hear Peter discuss it.
Here are some of the questions I ask Peter Deming:
How did you decide how to setup the people throughout your office?
Can you talk about the importance of the library and the locker room that you have at your offices?
What comes to mind when I say the word "culture"?
How did you get to the point where you wanted to drive change in your career?
Engineering Quotes:


Here are some key points discussed in this episode on the impact of office layout and culture:
It takes experience, time, and many projects to build your experience as an engineer.
Figuring out a problem comes from experience upon experience.
Our focus around the office layout was to provide distribution of leadership throughout the firm. We decided to put experienced people's offices closer to less experienced people. We also tried to develop more areas where people could communicate and established smaller conference rooms.
There are three different cubicle sizes at the firm. The young engineers are in the smallest (yet practical) cubicles and the medium level engineers in slightly bigger cubicles. This allows the more experienced engineer to accommodate a visitor. The senior-level cubicles are laid out at the window grid and can accommodate more than one visitor at a time. Lastly, we have partner offices which all have a visitor table, three chairs, and a desk. This is the only office type which has a door and is spread out throughout the company.
Simply by volunteering your experiences, people share quite a bit. Sharing is where the office layout needs to take us. We can't sit in a cubicle and gain experience from others around us. We have to be able to see them, know them, talk with them and share experiences.
One thing that works well in our offices is the group offices we have set-up for the staff who do  fieldwork.
In the world we live in today, there are enough things to worry about. If there is any way that you can make it easier for your employees to feel comfortable and at home in their offices, you should do it.
Culture is a very important aspect of our company and culture for us means communication.  All of the office layout design factors into better communication.
More details in this episode…
About Peter Deming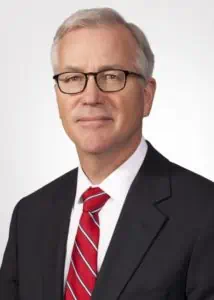 Peter Deming, a geotechnical engineer, joined Mueser Rutledge Consulting Engineers in 1979. He managed the soil mechanics laboratory for eight years. Peter was promoted to Partner in 1998. Peter's project experience includes the design of earthwork, deep excavations and the excavation process, hydraulic barriers for groundwater control, foundations, and waterfront structures. Many of his projects are located outside of the NY metropolitan area.
Sources/References:
Engineering Management Accelerator Workshop (Online) | 5 PDHs
Engineering Management Institute Professional Membership
Peter Deming LinkedIn Account
Mueser Rutledge Consulting Engineers
This episode is brought to you by PPI, the leader of civil engineering FE or PE exam preparations. Use promo code TCE8 for a 20 % discount at ppi2pass.com
Please leave your comments or questions in the section below on office layout, productivity and culture.
To your success,
Anthony Fasano, PE, LEED AP
Engineering Managment Institute
Author of Engineer Your Own Success