Podcast: Play in new window | Download | Embed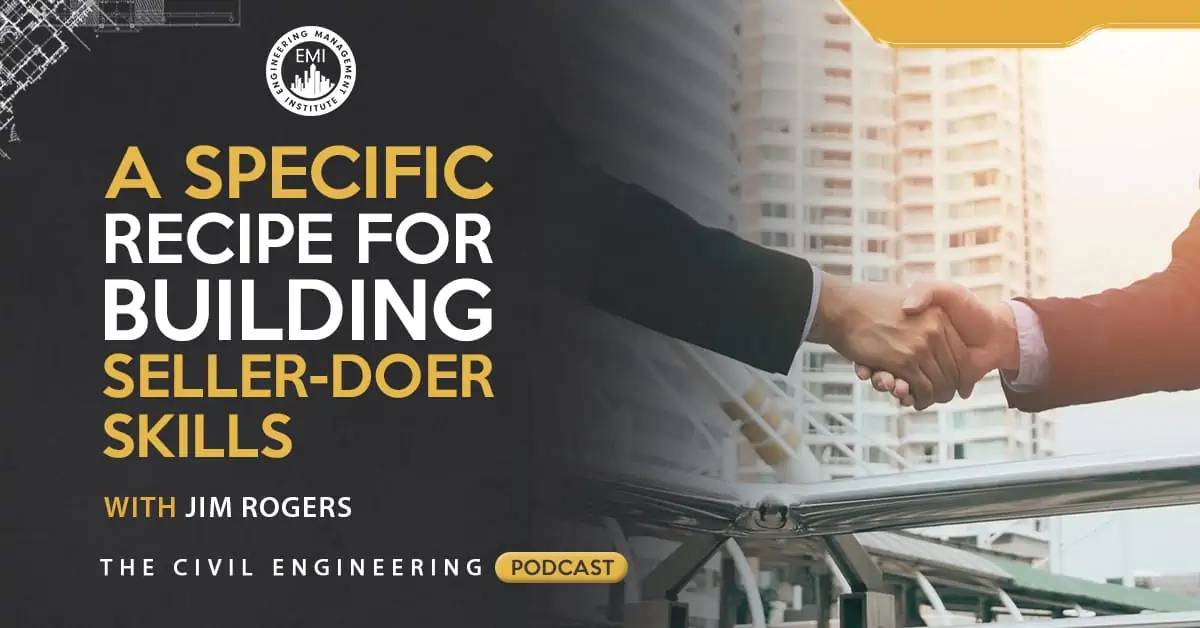 In episode 096 of The Civil Engineering Podcast, I speak with Jim Rogers, author of Win More Work, and Co-Founder of the Seller-Doer Academy. Jim and I will be giving you a strategy for building your seller-doer skills which consists of three specific learning approaches.
Engineering Quotes:


Here are some key points discussed in this episode on building seller-doer skills:
A seller-doer is any billable professional who intentionally performs actions to help generate revenue.
Seller-Doer skills generally include:

Communication Skills;
Marketing, business development, closing skills;
Business acumen.
You need to use a blended approach by doing a combination of different things to become a seller-doer. Here are a few of the actions you can take to learn seller-doer skills:
1. On the Job Learning

Conduct lunch and learns;
Volunteer for projects/responsibilities ahead of time;
Be worthy of coaching and mentoring;
Teach and coach others.
2. Extracurricular Activities

Volunteer in professional associations, business associations by becoming active in your local chapters;
Consider joining Toastmasters;
Consider joining the Society for Marketing Professionals Services (SMPS).
3. Self-study

Read – You have to be a voracious reader, not just books but also industry publications and/or annual reports that you are interested in;
Watch TED talks;
Participate in webinars and online courses.
Here are a few tips on how you can jump start your career as a seller-doer.
Determine how you're going to market. Having a plan and committing to it is a great way to get started.
Take stock of where you are. Assess where you stand in regard to the skills mentioned above. The plans will help you get started.
We have a program called Seller-Doer Jump start that you can take as an individual. You can learn more at sellerdoerjumpstart.com
More details in this episode…
About Jim Rogers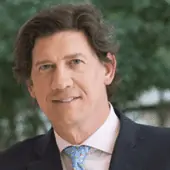 Jim is a nationally recognized proposal guru and author who helps professional services clients win more work. He is a consultant, speaker, author, and sales presentation coach. Civil engineers hire him to help build their authority and to help them prepare proposals and presentations that seal the deal.  He is the author of the book Win More Work: How to Write Better AEC Proposals. Today, he is a master distiller of ideas, that is, he helps his clients distill their ideas to the time and space allotted by their prospective clients. He is the founder of Unbridled Revenue, Inc., which helps A/E/C firms win more work and also a co-founder of The Seller-Doer Academy for Civil Engineers.
Sources/References:
Engineering Management Accelerator Workshop (Online) | 5 PDHs
Seller-Doer Jump Start
Seller Doer Academy
Toastmasters International
SMPS
TCEP 014: Write Winning A/E/C Proposals with Jim Rogers – The Civil Engineering Podcast
TCEP 048: Seller-Doer Series – How to Generate Leads as a Civil Engineer
TECC 57: The Engineering Career Coach Podcast – Five Tips for Drastically Improving Your Engineering Presentations with Melissa Marshall
Melissa Marshall TED Talk – Talk Nerdy to Me
TCEP 027: The 5 Stages to Becoming a Seller-Doer as a Civil Engineer
This episode is brought to you by PPI, the leader of civil engineering FE or PE exam preparations. Use promo code TCE8 for a 20 % discount at ppi2pass.com
Books Mentioned in this Episode:
Please leave your comments or questions in the section below on any questions you might have about building you seller-doer skills.
To your success,
Anthony Fasano, PE, LEED AP
Engineering Managment Institute
Author of Engineer Your Own Success