Podcast: Play in new window | Download | Embed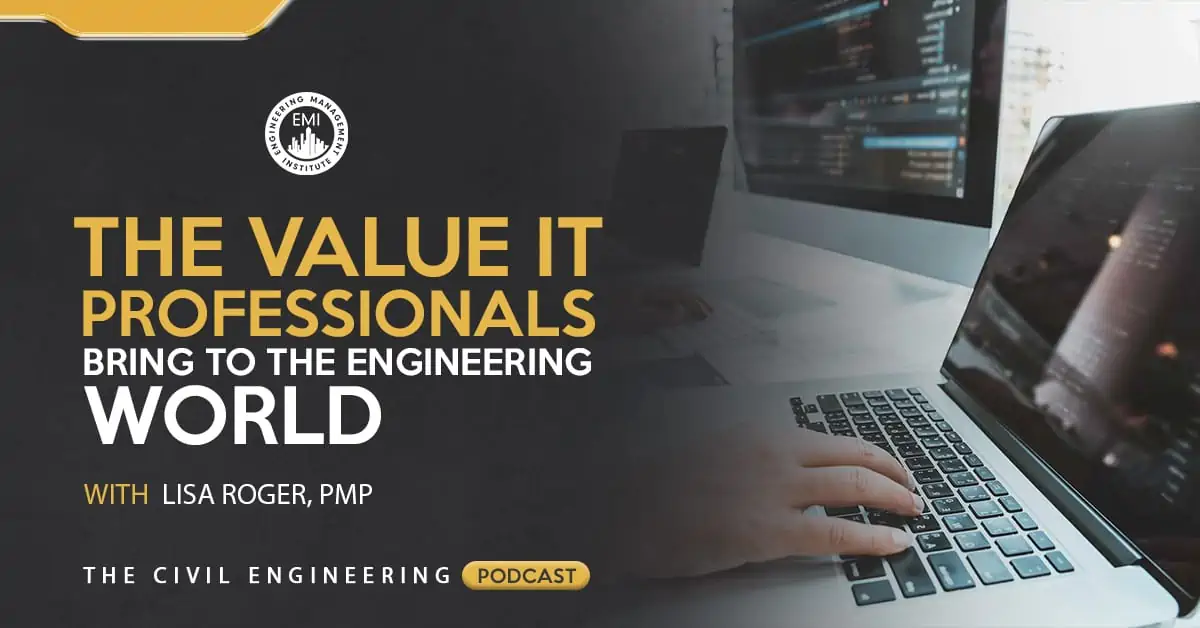 In episode 108 of The Civil Engineering Podcast, I will be speaking with Lisa Roger, PMP who is the Chief Information Officer (CIO) at Dewberry. We talk about her work in the Information Technology (IT) Department and also discuss the importance of IT Professionals in the engineering world.
Engineering Quotes:


Here are some of the questions I ask Lisa Roger, CIO:
What does being a CIO mean in terms of your responsibilities at Dewberry?
Talk to us about your philosophy in terms of IT?
Do you encourage interaction between IT professionals and engineering professionals?
How do you decide which software will be implemented at your company?
How much do you rely on out of the box software vs. software you have customized in-house?
Many small firms don't have the advantage of an in-house IT department. At what point in an engineering firm's growth do you think an IT department is needed and what are some of the pitfalls if they don't have one?
How do you think the future of artificial intelligence will influence IT jobs and the engineering world?
Here are some key points discussed in this episode about IT Professionals:
A CIO's role is a very complex role that touches every facet of the organization. Their scope is broadening beyond just your basic maintenance, hygiene, IT and infrastructure realm.
Information technology needs to be an enabler. It needs to be a partnership with the business overall. We are here to help others win and execute business.
One of the very first things I do when I come into an organization is lay down two basics rules, namely:

Everything you do has to add value and you have to do it in a way that enables business;
You ARE allowed to use the word no or policies when you are interacting with the customers.

Anytime that someone understands how to sell business and understands that it's really the life cycle of a company, it totally changes their approach and makes them understand that they need to facilitate business through IT.
If you give IT professionals the environment where they can use their creativity, you will be amazed at the solutions that they can provide for your business.
We can't just keep collecting and paying for new things and not utilize the resources that we already have.
My big advice to any IT Professionals out there would be to never name an initiative as the tool that you are going to be delivering. What you want to do is to capture the initiative and benefits that everyone involved will reap.
An IT's weakest link in a sense is everyone, but it is ultimately their highest level of management.
Whether it is security or the rest of your infrastructure, when it comes to disrupting technology, you need to have a good infrastructure to handle it from an IT perspective.
More details in this episode…
About Lisa Roger, PMP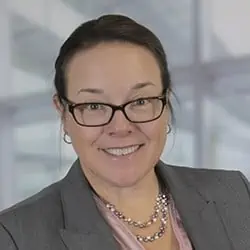 Lisa Roger, PMP brings 29 years of extensive experience in all facets of technology and IT operations including project management, data center management, cyber security, employee management, planning, assessment, integration, restructuring/reorganization, and process improvement.
She is responsible for all facets of Dewberry's technology and IT operations. She has significant experience with complex negotiations, employee management and development, integration, re-structuring/re-organization, and process improvement.
Dewberry is a professional services firm with vision beyond "the ordinary." A firm with deep subject-matter expertise as well as deep national resources. A firm committed to putting clients at the center of everything it does.
Sources/References:
Engineering Management Accelerator Workshop (Online) | 5 PDHs
Engineering Management Institute Professional Membership
Engineer to Manager: On-demand
Goal-Setting for Engineering Professionals: Take Action Today (1PDH)
Business Development Course: The Seller-Doer Academy Program
Dewberry
Lisa Roger's LinkedIn Profile
This episode is brought to you by PPI, the leader of civil engineering FE or PE exam preparations. Use promo code TCE8 for a 20 % discount at ppi2pass.com
Books Mentioned in this Episode:
Please leave your comments or questions in the section below on any IT Professionals related matters.
To your success,
Anthony Fasano, PE, LEED AP
Engineering Management Institute
Author of Engineer Your Own Success