Podcast: Play in new window | Download | Embed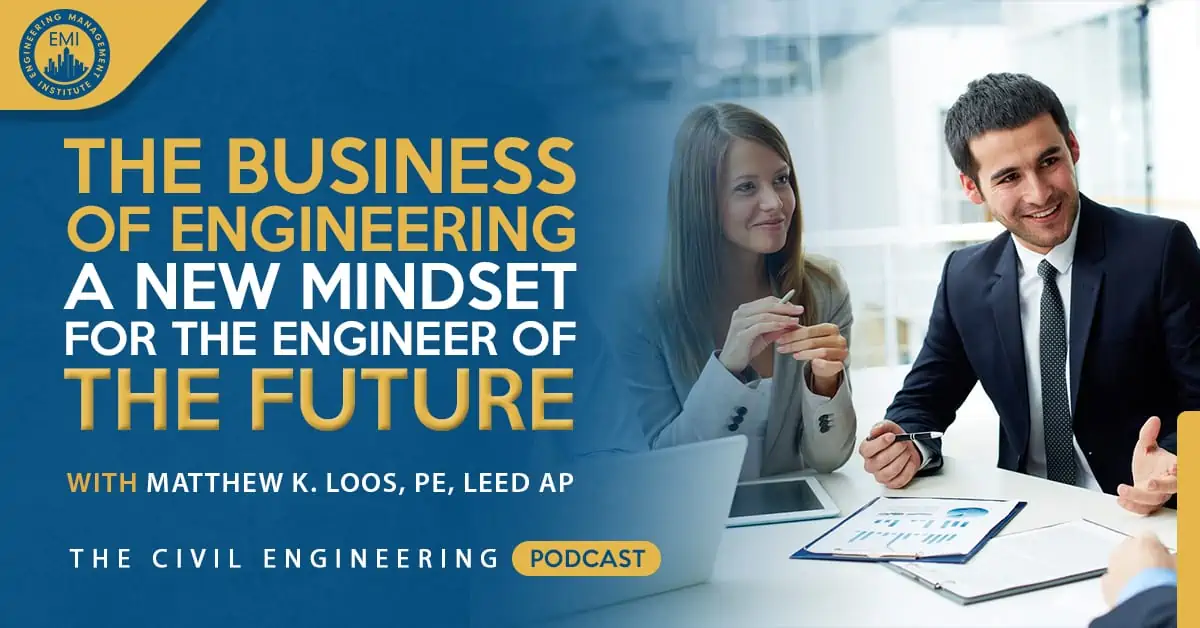 In episode 116 of The Civil Engineering Podcast, I visit with Matthew K. Loos, PE, LEED AP, a licensed professional engineer who wrote a book called The Business of Engineering: A New Mindset for the Engineer of the Future. Matt realized that what helped engineering professionals to be successful up to today, will not work going forward with complex projects and fast-changing technology, and I strongly agree and believe that this book and mindset will change the way engineers think about their careers forever.
Engineering Quotes:


Here Are Some of the Questions I Ask Matt:
What does The Business of Engineering mean to you?
What prompted you to write this book?
Where did all the experience you wrote about in your book come from?
Talk about the topic of "identifying the problem" that you talk about in your book.
What is your goal with this book?
Here Are Some Key Points Discussed in This Episode About The Business of Engineering:
The idea of The Business of Engineering stems from the idea that as technology evolves over the fourth industrial revolution, it will require engineers to also evolve with it. We cannot utilize the same teaching and thinking that has been taught for centuries.
Engineers will have to become better communicators and better managers in order to communicate these technological advances to others.
The idea of the book and trying to get this idea out to other engineers is what kept me going to complete this book.
A lot of the content in this book came from all the good mentors I had in my career, my real world experiences, as well as the research I did on my own.
Sometimes the result appears to be the problem when really there's a problem that causes that result.
Part of the business of engineering is providing high-quality designs so that companies continue to hire you and your firm.
There is a common struggle where most engineers try to find a balance of accuracy and detail-orientedness vs. productivity. You need to have a good system in place to ensure that you don't have these types of problems and are cultivating the right habits in your career.
More details in this episode…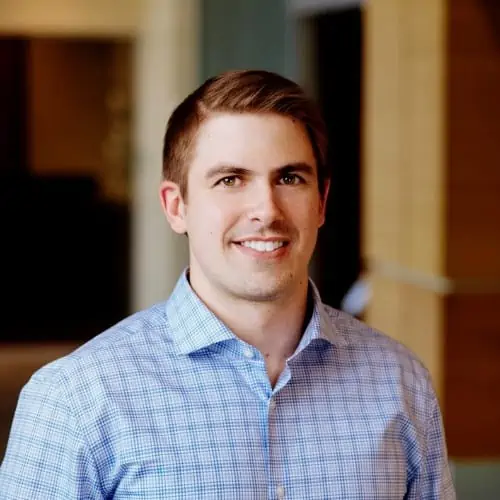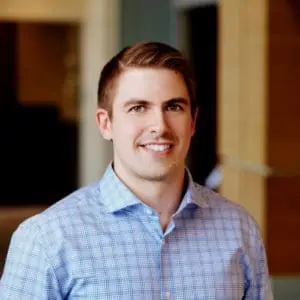 About Matthew K. Loos, PE, LEED AP 
Matt graduated from the University of Arkansas with a Bachelor's of Science in Civil Engineering with a minor in General Business. He has worked in the Civil Engineering consulting field since 2012. He specializes in private development in Fort Worth, Texas. His projects include, but are not limited to; multi-family residential, retail, mixed-use, and office developments. As a business minor at the Sam M. Walton College of Business at the U of A, Matt got a unique taste of the vast landscape of business. This interest in business strategies has only increased since his graduation.
Sources/References:
Engineering Management Accelerator Workshop (Online) | 5 PDHs
Engineering Management Institute Professional Membership
Youtube Channel
Kickstarter Campaign
This episode is brought to you by PPI, the leader of civil engineering FE or PE exam preparations. Visit ppi2pass.com to find essential licensure exam prep books, digital review, and helpful tips and advice.
Books Mentioned in this Episode: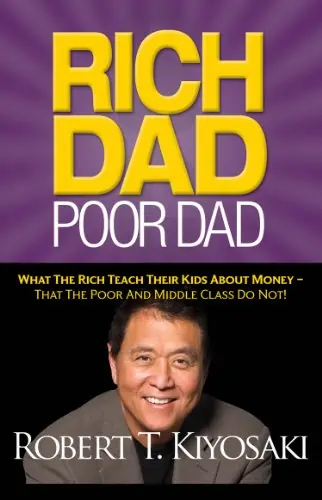 Please leave your comments or questions in the section below about The Business of Engineering mindset.
To your success,
Anthony Fasano, PE, LEED AP
Engineering Management Institute
Author of Engineer Your Own Success