Podcast: Play in new window | Download | Embed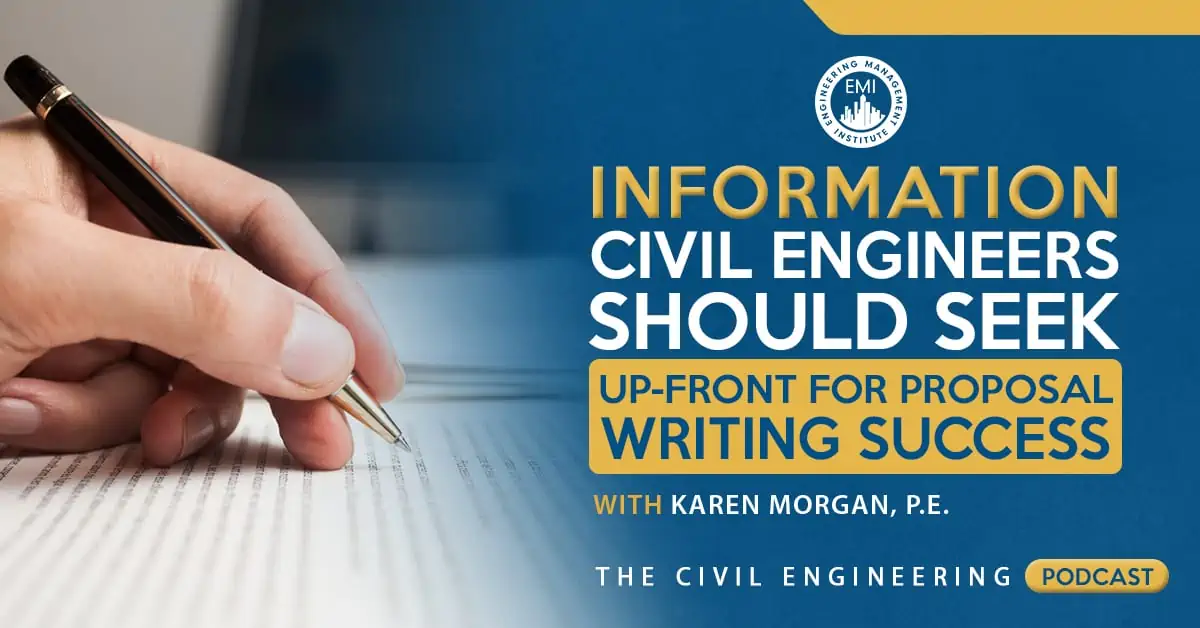 In episode 118 of The Civil Engineering Podcast, I visit with  Karen Morgan, P.E. who is the owner and founder of the AEC Proposal Institute. We discuss what information civil engineering professionals need to seek up-front for proposal writing success. Morgan discusses 5 specific points that you can use as a checklist to ensure you write more winning proposals.
Engineering Quotes:


Here Are 5 Important Points Engineers Should Always Seek Up-Front for Proposal Writing Success:
1. Gathering All the Information From the Client That You Need

Firms that have had the greatest success, manage their time well.
If you don't get all the information you need up-front, you may spend a lot of time spinning your wheels.
You need to have easy access to all of your client's requirements and the documentation that goes along with that. You also need to understand the client preferences.
Schedule time for focusing on this information gathering as technical professionals get really busy, and it's hard to make time for non-billable work if you don't plan ahead.
2. Do You Know Exactly What the Team Uniquely Needs From You?
You need to be clear of what is expected of you and what your specific role and responsibilities are within the prospective project.
Because proposal teams are always busy, it is important to not duplicate unnecessary work and maximize the time you spend working on something.
When you are clear on what your goal is and the expectations your team have of you, you will be productive in what you are doing.
3. Being Able to Conform to Your Team's Proposal Schedule
If you can keep to the team's proposal schedule, and you can get the required information to the team on time, then the team will have enough time to review it and utilize it.
If there is a deadline within the proposal schedule that you are unable to meet, you should be up-front with your team about it.
Proposal deadlines often get missed because they feels secondary to engineers who are focused on keeping their current clients happy and current projects on task.
You need to have some sort of system in place. If you're winging anything in today's world, you are in trouble, because there are too many things going on and you will forget something. You have to have a way to make sure you deliver things.
4. Set Aside a Plan to Do 1 to 3 Hours of "Deep Work"
When working on a proposal, you have to be able to carve out time and pull yourself away from all the other distractions and do some deep work.
This will allow you to get much more done in less time, and will dramatically increase your productivity.
This will also allow you to be respectful of your future time.
Every time something distracts you while you're working, you lose a significant amount of time which must be spent getting your brain back focused on this project.
5. Be Committed and Make Time to Alleviate "Fluffy" Text in a Proposal
Proposals should contain only the characteristics that are unique and innovative about your company.
You should be clear of how the client will benefit from the project and how it will improve their future success. Try to include reviews of your team that reflect back to previous clients successes.
More Details in This Episode…
About Karen Morgan, P.E.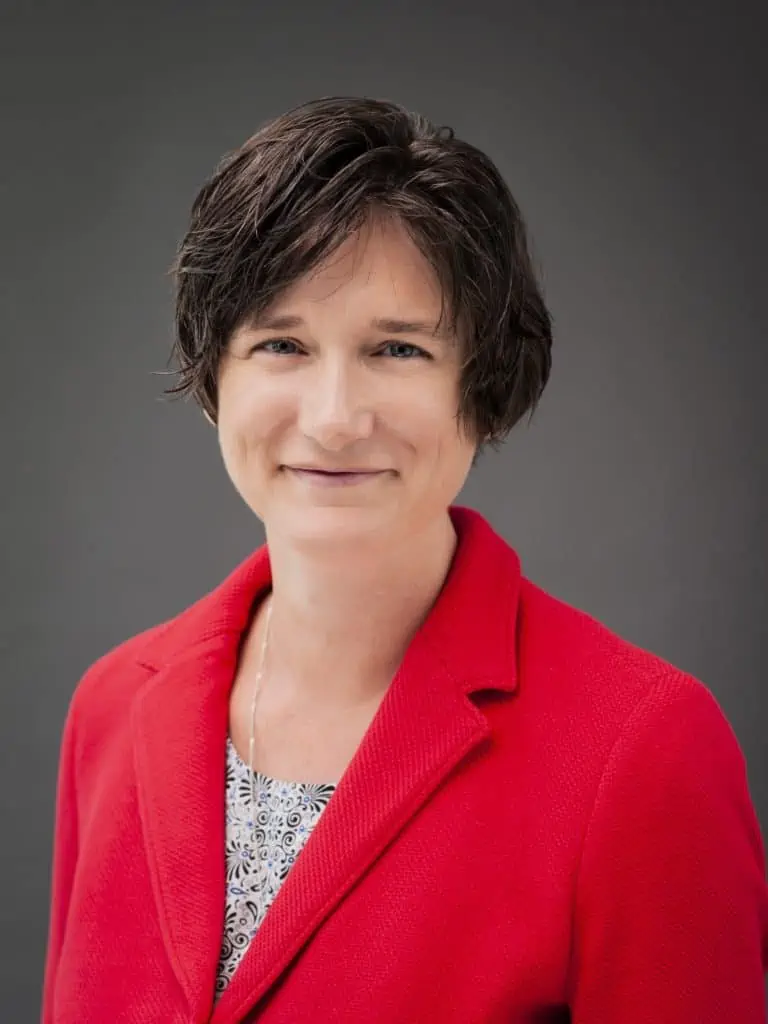 Karen Morgan is a licensed professional engineer in Texas and an Independent Business Consultant focused on strengthening engineering firms' proposals through Independent Proposal Technical Reviewing/Revising and Instruction.
Sources/References:
Kickstarter Campaign
Engineering Management Accelerator Workshop (Online) | 5 PDHs
Engineering Management Institute Professional Membership
AEC Proposal Institute 
Karen Morgan's LinkedIn Profile
This episode is brought to you by PPI, the leader of civil engineering FE, SE or PE exam preparations. PPI is enrolling students for their prep courses with a $500 early bird discount if you enrol before May 23rd.  You can also save 15% when you use code EMI15 at checkout. The 15% promo code is applicable on print books and digital subscriptions. Please note that the code is not valid on courses or bundles of products as these already have a 15-30% discount built in. Visit ppi2pass.com/prep-course to find the best prep courses offered at the lowest price of the year.
Books Mentioned in this Episode:
Deep Work: Rules for Focused Success in a Distracted World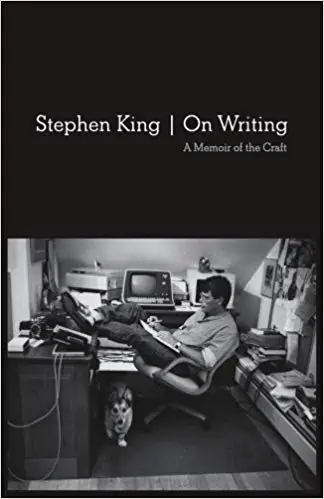 Please leave your comments or questions in the section below on the steps you take to achieve proposal writing success.
To your success,
Anthony Fasano, PE, LEED AP
Engineering Management Institute
Author of Engineer Your Own Success