Podcast: Play in new window | Download | Embed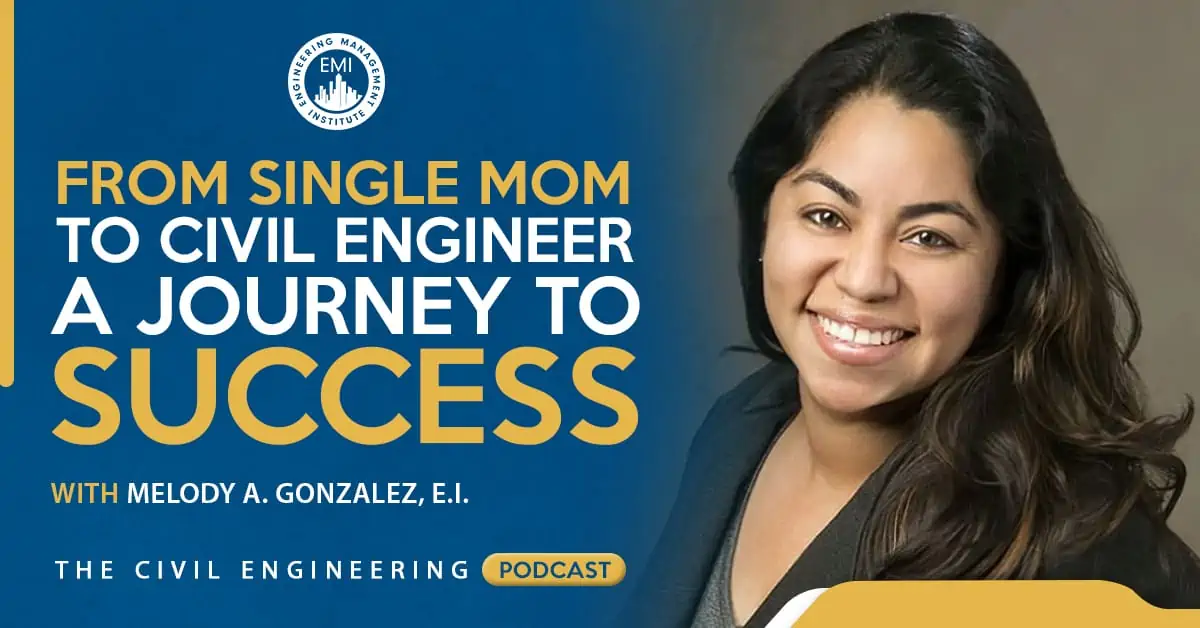 In this episode, I talk to Melody A. Gonzalez, E.I., a civil engineer at Black & Veatch about how she went from an immigrant single mom to civil engineer, and today is living the American dream. She also talks about work-life balance and the importance that mentors play in your civil engineering career.
Engineering Quotes:


Here Are Some of the Questions I Ask Melody:
What helped you to get where you are today, and by making a simple choice, how did your life change for the better?
How did you manage work-life balance throughout this time?
Once you decided to become an engineer, did you have a plan laid out, or did you take it one day at a time?
How have your mentors helped you throughout this journey?
How has being an engineer in the U.S., and especially a woman in engineering, changed your life?
In the article you wrote, you said: "I think the difference between success and failure is the ability to see one's fears and weaknesses and still push through to overcome them to achieve a higher goal." Can you please elaborate a little bit on that?
Can you give women out there who would like to pursue a career in engineering some advice about perseverance, getting a job, and finding the right company to work for?
Here Are Some Key Points Discussed in This Episode About Going from a Single Mom to Civil Engineer:

As a single parent from a foreign country, you need to have the right mindset to be able to make the correct decisions, to create success in your life. Starting over in a new country is tough, and you need to learn as much as you can as fast as possible about the language and how things work in the country. You should have a lot of commitment and be prepared to make sacrifices every day.
You need to prioritize your daily tasks. If you have a task that is more important than something else, you should stick to your plan and schedule, and not worry about what other people have to say about it.
You and your children should work together as a team to get the daily tasks done. It is good for your children, as they learn to do different things that will ultimately help them later in their lives. This needs to be balanced among everyone, and the activities for each day need to be discussed and prioritized.
One of the first things you need to learn when you want to pursue an engineering career is to learn the main language that is used in the profession. Find a mentor who will be able to help you with a plan to get you started in your career by doing your SATs and getting into a college.
In whichever phase of the plan you are in, try to find mentors who will be able to help you get better at what you are currently doing and to get to the next step in your plan. Your mentors will help you to build your self-confidence and help you to understand what is needed. They'll show you your weaker points and where you need to work harder.
When you decide to work toward a big goal, things at the beginning of your journey can seem to be terrifying. To get over this fear, you need to learn to be comfortable when you are uncomfortable. There may be times when you think you cannot accomplish something. Those are the times that you should go ahead with your plan, and you might be surprised with what you are capable of.
If you are afraid of doing something and you don't do it, you are never going to move up in your career and life. You need to understand that the worst thing that can happen is that you fail at doing that thing. And if you fail, then you have gained some experience and knowledge that can help you to do better next time.
Women are capable and have many challenges in their work lives. Always be the best that you can be and remember to open doors for those who are behind you. If you are the only woman in the room, this means that the value that only you can bring to the table is priceless. Be confident in knowing your abilities, and do not be scared to speak up and shine.
More Details in This Episode…
About Melody A. Gonzalez, E.I.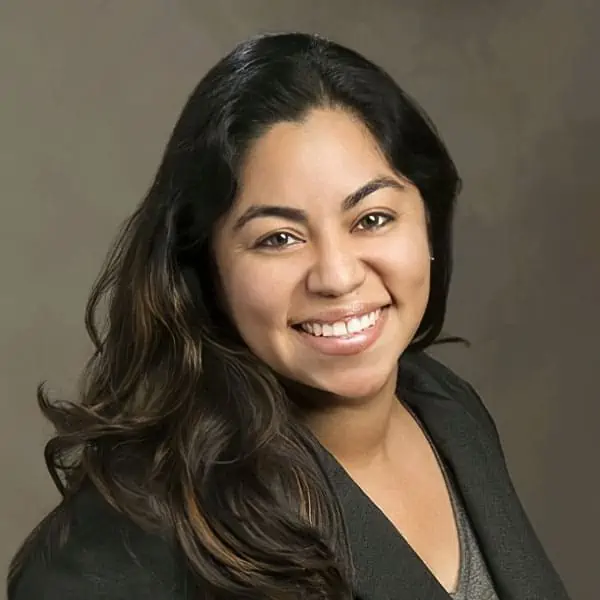 Melody Gonzalez is a Project Engineer for the water division in the Coral Gables office of Black & Veatch, one of the company leaders in the water industry. She focuses on delivering sustainable solutions to provide safe drinking water and effective wastewater management through innovations in vital infrastructure to the community. Ms. Gonzalez, originally from Venezuela, graduated with a Bachelor of Science in Civil Engineering in 2018 from Florida International University (FIU). While a student, Melody worked as a leader of the Engineers on Wheels Program for the Wall of Wind, where she influenced the life of K-12 students to increase the percentage of engineering students at the college level.
Sources/References:
Connect with Melody A. Gonzalez, E.I., on LinkedIn
Article: How I went From a Single Mom to an Engineer: Living the American Dream
Black & Veatch
Engineering Management Accelerator – People Skills Course
PE Exam Passpoint by EMI
Please leave your comments or questions in the section below on transitioning from a single mom to civil engineer in your career.
To your success,
Anthony Fasano, P.E., LEED AP
Engineering Management Institute
Author of Engineer Your Own Success