Podcast: Play in new window | Download | Embed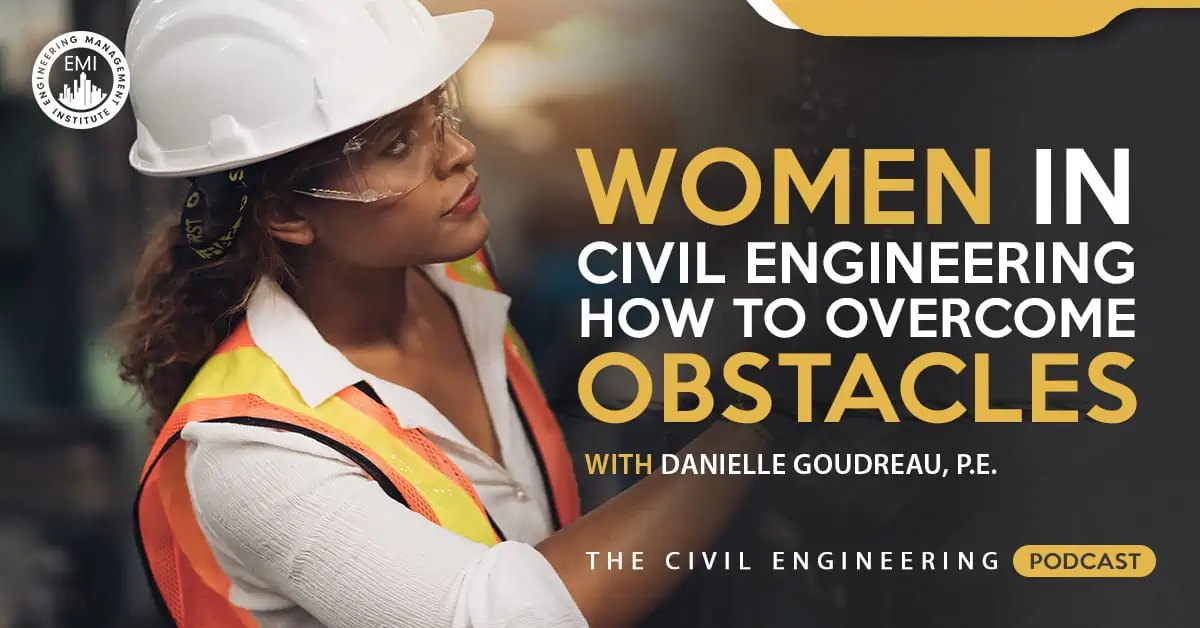 In this episode of The Civil Engineering Podcast, which is part of our Women in Civil Engineering series, I talk to Danielle Goudreau, a project manager at Collins Engineers, about how she found a cool niche to specialize in and what she is doing to build her expertise in the niche. She also talks about her experience as a woman in civil engineering.
Engineering Quotes:


Here Are Some of the Questions I Ask Danielle:
What are some of the general difficulties of being a woman in a male-heavy industry that you have experienced?
Why do you deem being involved in internships to be so important, and did it influence your decision to get your master's degree?
What are some of the things that you should be prepared to experience when becoming a project manager?
What is it like being a woman on project sites, and what are some of the things you have done to help you build confidence?
Why is it important to become involved in the engineering community and how can it benefit you and your company?
What are some of the things you have learned from your mentors that have helped you in your career?
Tell us more about the crash course you developed called "Port Engineering 101."
Here Are Some Key Points Discussed in This Episode About Women in Civil Engineering:
Almost all women in civil engineering have a story to tell. Women go to work every day to do their jobs. Women need to have the mindset that they are not different from their male colleagues. If some people see you as being different, that is their problem — not yours. There is maybe 1% of the population that might say something about you being a woman in engineering, but you must not let it distract you.
Internships are important because you get a broad range of experience from many kinds of engineering that will help you to be a more rounded engineer. It can help you to decide in which direction you want to take your engineering career and if you want to join a large or small firm. It can help you choose if you would like to get your master's degree earlier or later in your career.
Before you become a project manager, you want to be aware of your hours, how you are spending time on a project, and the direction the project is taking. Talk to your current project manager about how projects are going and which steps need to be taken to get to the next level in the project. Be aware of the budget and the project goals because you will be accountable for them.
The first couple of times out in the field is scary for everyone. You need to apply your knowledge and people skills to the construction of your project. Be confident going into the field and know your worth. Remember that you are the design professional and the contractor is the construction specialist. There needs to be mutual respect and an active role in construction. Ask the contractor questions and use their experience to broaden your knowledge and boost your confidence.
You are not expected to know everything when you graduate. There is going to be a learning curve when you start your career. University does a good job of teaching you how to think critically, but you only start getting into the profession once you start your career. Finding a good mentor and asking a lot of questions is important at this stage.
There is a big gap in knowledge between the universities and the port maritime industry. There is a 12-week course that will help breach this knowledge gap and teaches what you need to know to become a port engineer. Port Engineering 101 is a 4-hour crash course for new engineers and students. It is a condensed form of what you need to know to become a port engineer.
More Details in This Episode…
About Danielle Goudreau, P.E.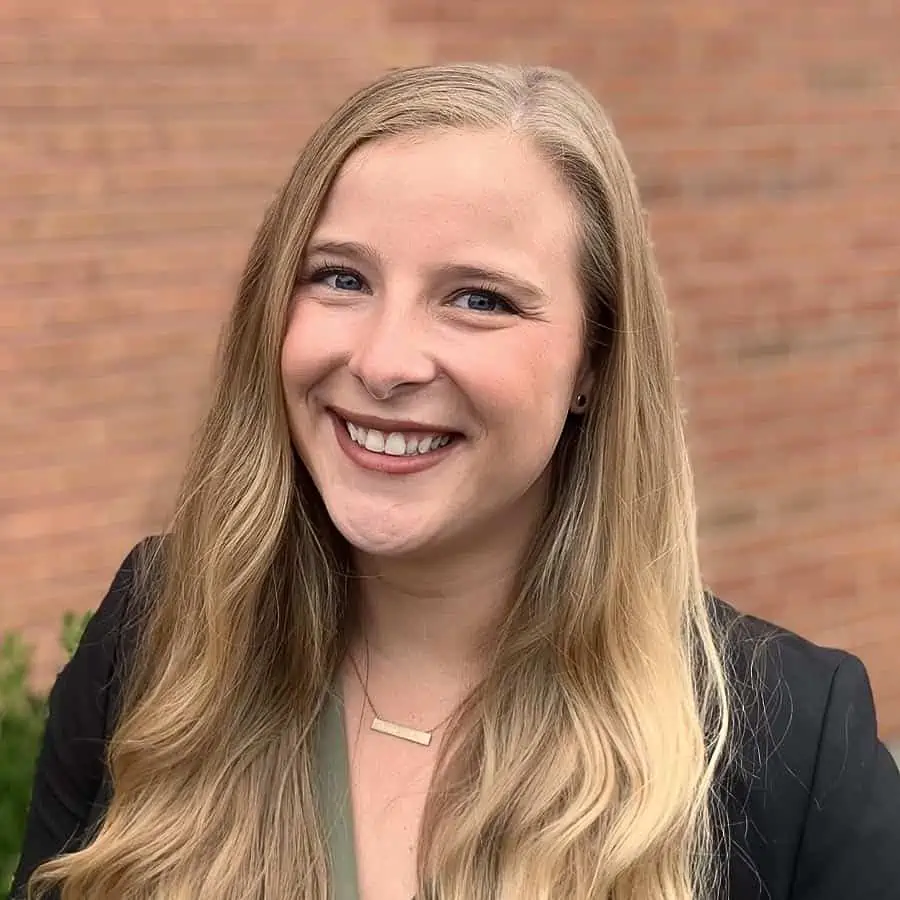 Danielle Goudreau is a project manager at Collins Engineers with over five years of specialized experience in geotechnical and structural engineering for the assessment, design, construction, and rehabilitation of marine structures, including piers, wharves, bulkheads, seawalls, marinas, and shore protection structures. Her experience includes crunching numbers for design calculations along with the construction oversight and fieldwork once construction has begun.
Danielle is highly involved in the engineering community, including the development of ASCE COPRI's Port Engineering 101 course, which is designed as an overview for new technical professionals working in the port and maritime industry, mid-career engineers transitioning into the industry, and senior-level managers with new responsibility for port engineering projects.
Sources/References:
Collins Engineers
COPRI
Port Engineering 101
Connect with Danielle Goudreau, P.E., on LinkedIn
Engineering Leadership Accelerator Course
Pass the FE Exam
Pass the PE Exam
This Episode Is Brought to You by the American Concrete Institute

Are you a member of The American Concrete Institute (ACI)? ACI is a worldwide community of 30,000 professionals, educators, and students in more than 100 countries. It is the premier global community dedicated to the best use of concrete.
Starting on January 1 this year, ACI launched new member benefits. ACI members now have free access — through annual subscriptions — to all ACI University live webinars, 260+ on-demand courses, and unlimited access to the Institute's practices (including all ACI guides and reports) and symposium volumes.
ACI members push the concrete industry further, adapting to new technology and investing in their careers. They are dedicated to improving concrete design, materials, and construction. You do not have to be an ACI member to work in the concrete industry, but if you want to exceed expectations in it, there is no better place to be. Whether you are a student just starting or have years under your belt, ACI membership ensures that no matter what changes the world brings, you will be prepared to thrive, and your life's work will last for generations.
Right now, ACI is offering a $30 discount on new Individual and Young Professional Memberships — student memberships are free! Join them today at concrete.org/PODCAST30.
Please leave your comments or questions in the section below on how you would encourage women in civil engineering to overcome obstacles in their career.
To your success,
Anthony Fasano, P.E., LEED AP
Engineering Management Institute
Author of Engineer Your Own Success