Podcast: Play in new window | Download | Embed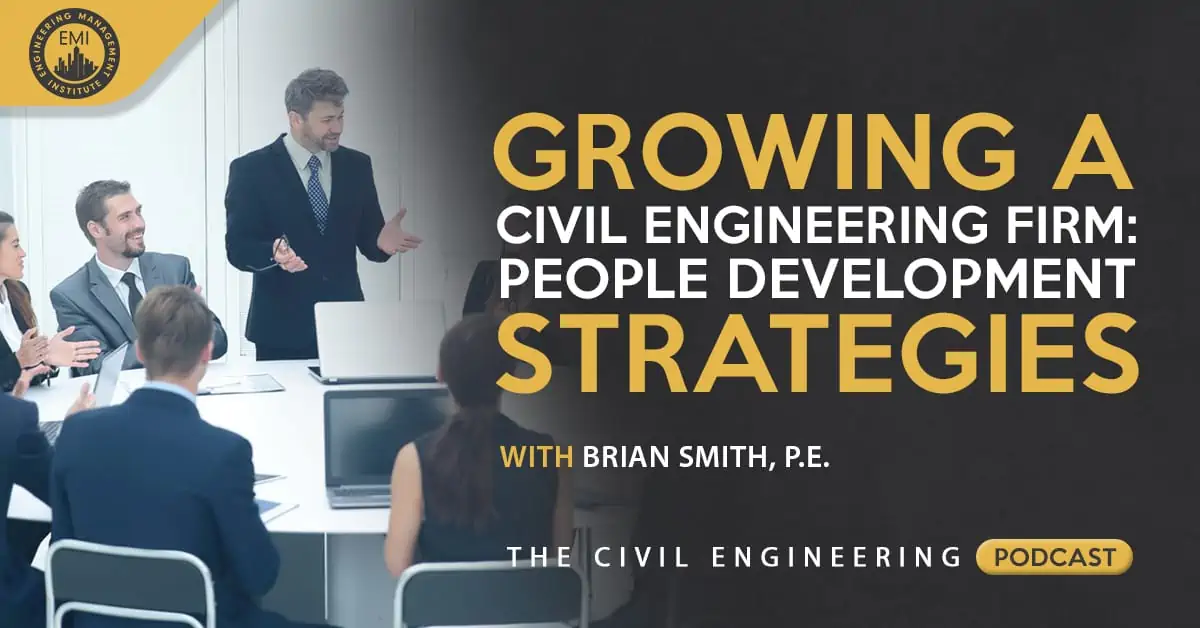 In this episode, which is part of the Civil Engineering Entrepreneurs series, I talk to Brian Smith, P.E., civil engineer and founding partner of Urban Design Partners, about growing a civil engineering firm, but specifically around growing your people.

Here Are Some of the Questions I Ask Brian:
How does one go about learning how to interact with people as a civil engineer?
How do you identify and assess that you need a person with certain skills outside of civil engineering to join your company?
Do you have a process that identifies people in your company who need to get further training and add to their skills?
How do you, as a company, identify problem areas that arise?
What kind of challenges are you faced with when growing your civil engineering firm?
Was there a point while you were growing your business where you felt like your business was a success?
Here Are Some Key Points Discussed in This Episode About Growing a Civil Engineering Firm:
Interacting with people as a civil engineer is something you need to learn — and focus on — daily. You do not get much exposure to dealing with people working in a civil engineering firm. When starting your own business, you need to learn how to work with people fast because you need to effectively communicate with your team and clients from the first day.
When deciding if you need to expand your team with people who have skill sets outside of engineering, you need to assess how much time is spent on non-billable, non-engineering work by your current team, and if it would be better to employ someone to do the non-engineering work.
Quarterly and annual reviews are a great way to identify who needs further training or needs help to get further on their career path. The company can now send the people to attend classes that will help them to further their careers.
Identifying problems that arise is best done through weekly leadership meetings. There is not much time for problems to get out of hand, and they can be dealt with as they arise. Consider using a system like the Entrepreneurial Operating System (EOS) to keep you organized in a structured way.
This civil engineering industry is currently booming, and it seems it will still be that way for a long time to come. It makes it difficult and challenging to find talented and skilled people when you are trying to grow your business. You need a good program that enables you to bring in younger professionals to build and grow them. This will help your company in the long term to have a good team of staff as they grow.
There comes a time while you are growing your business where you feel comfortable with where your company is standing. Sometimes there are unforeseen bad turns that might shake your company. When your company shows that it can make it through the bad times and continue to grow on the other side, it is a great experience and learning curve. The things learned during these times will help you to prepare for and deal with future events that could harm your company.
More Details in This Episode…
About Brian Smith, P.E.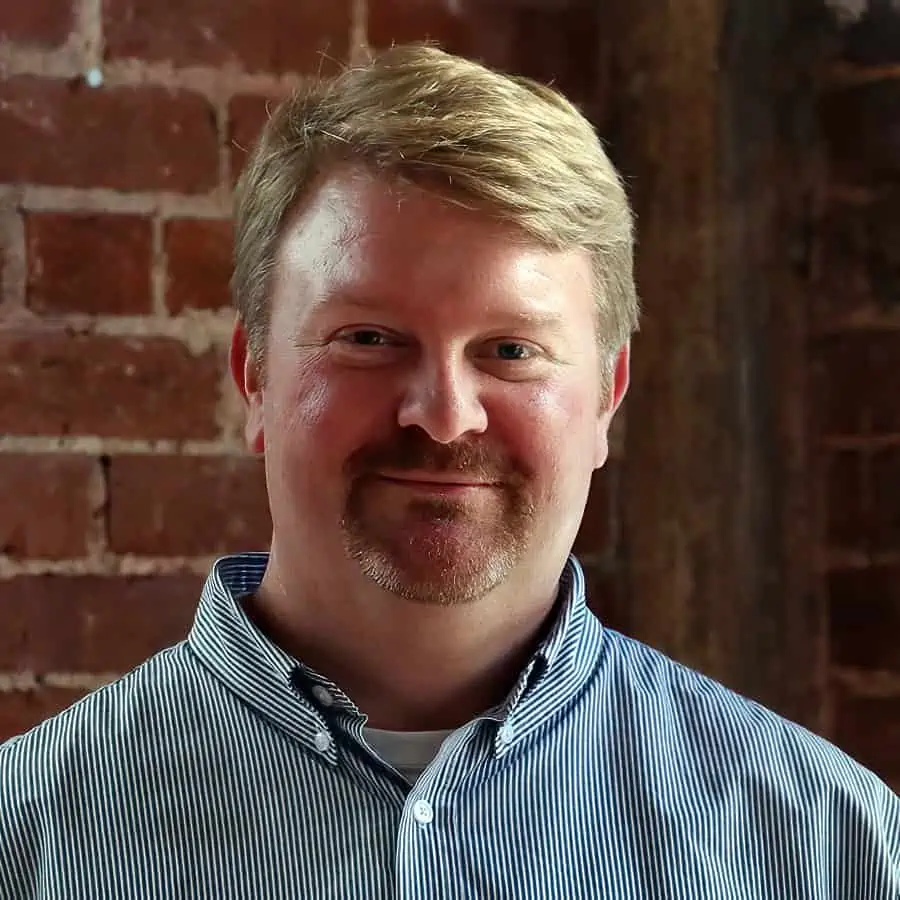 Brian Smith, P.E., is a founding partner and civil engineer at Urban Design Partners. He directs the firm's day-to-day operations and manages the engineering studio. With a broad range of expertise in site engineering, Mr. Smith has a demonstrated ability to provide cost-effective solutions for development challenges using proven engineering principles and techniques. He is skilled at building project relationships with clients, consultants, and key members of agency review staff, and is committed to providing exceptional quality control and assurance for every project. Brian is happily married with three beautiful girls, who he follows to horse shows and softball games in his free time. He graduated from UNCC and is a proud member of the 49er Club.
Books Mentioned in This Episode:
Trillion Dollar Coach: The Leadership Playbook of Silicon Valley's Bill Campbell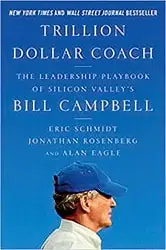 Sources/References:
Urban Design Partners
Entrepreneurial Operating System (EOS)
Connect with Brian Smith on LinkedIn
This Episode Is Brought to You by BigTime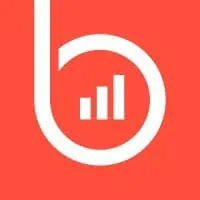 BigTime is the industry-leading PSA software providing time-tracking, billing, and project management for engineering firms, with the goal of getting your business back to business. You can learn more about BigTime's PSA solution at bigtime.net
BigTime would also like to provide this tip to listeners about people development:
Preventing client churn starts internally. If you invest in your employees, listen to them, and provide the resources for them to be successful, you'll be more likely to keep them and see it pay off with your clients. Consistency is key to building trusting relationships.
Please leave your comments or questions in the section below on growing a civil engineering firm.
To your success,
Anthony Fasano, P.E., LEED AP
Engineering Management Institute
Author of Engineer Your Own Success