Podcast: Play in new window | Download | Embed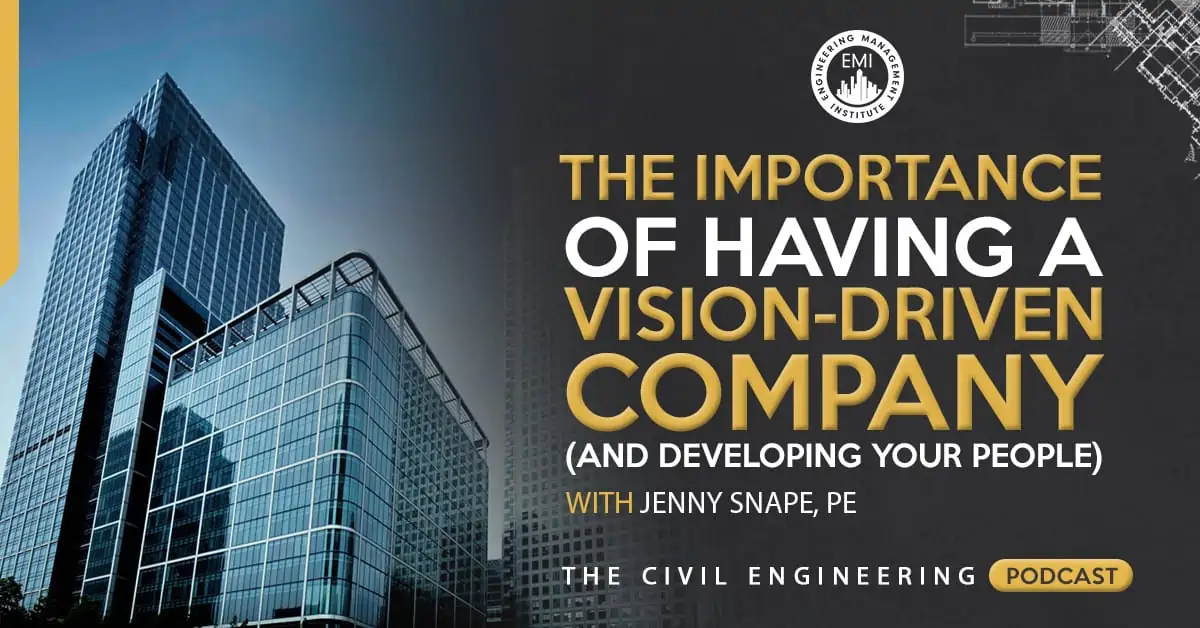 In this episode, the third in our Civil Engineering Entrepreneurs series, I talk to Jenny Snape, P.E., Managing Partner at Batture, LLC about building a vision-driven company with a social mission that does both profit and pro-bono work.
Engineering Quotes:


Here Are Some of the Questions I Ask Jenny:
How did you end up joining the firm, and what can you tell us about the firm?
What are the social mission of the company and the idea behind giving back to the community?
How did it come about that the pro-bono side of the company became important?
Have you ensured that the right people are doing the right things in the Civil Engineering firm?
Do you have a process to ensure you are consistently developing your people?
How do you effectively run a growing company with all its different tasks?
Here Are Some Key Points Discussed in This Episode About Having a Vision-Driven Company:
Many nonprofit organizations need engineering and construction help to solve problems in the community. Having a for-profit company with a nonprofit mentality is a great way to help the people, community, and society.

Write your mission statement and values to help your company visualize how the company wants to help the community. It will help the company to make decisions based on its mission and vision statements.
When a firm is doing pro-bono work, its staff should not work outside of their working hours. The pro-bono work and the paid work need to be balanced. Having your employees dedicated to the mission helps to get the same quality of work done for both project types.
Employees are a firm's biggest asset. When looking for people to work at the firm, they need to have a cultural fit in the firm. Compile a list of people that the firm would like to employ. Doing this will ensure you will always have options when a position becomes available. Employee development is crucial for the company and for helping them reach their goals.
As a vision-driven company grows, you need to be sure that it is happening sustainably and effectively. Having all the employees take strengths tests based on the mission and vision statements, and keeping a record of everyone's technical skills, will help you find a suitable candidate for positions that become available. Remember to keep your employee's goals in mind when you wish to place someone in a different position. Once the company has grown a fair amount, you might need to split the company into separate departments with their department managers. It is an effective way to keep control of the company as it grows.
When running a vision-driven company, it is extremely important to not lose focus on the mission and vision statements. As your company grows, you will find yourself assigning more roles and tasks to other people so that you can focus on ensuring the company culture is maintained.
More Details in This Episode…
About Jenny Snape, PE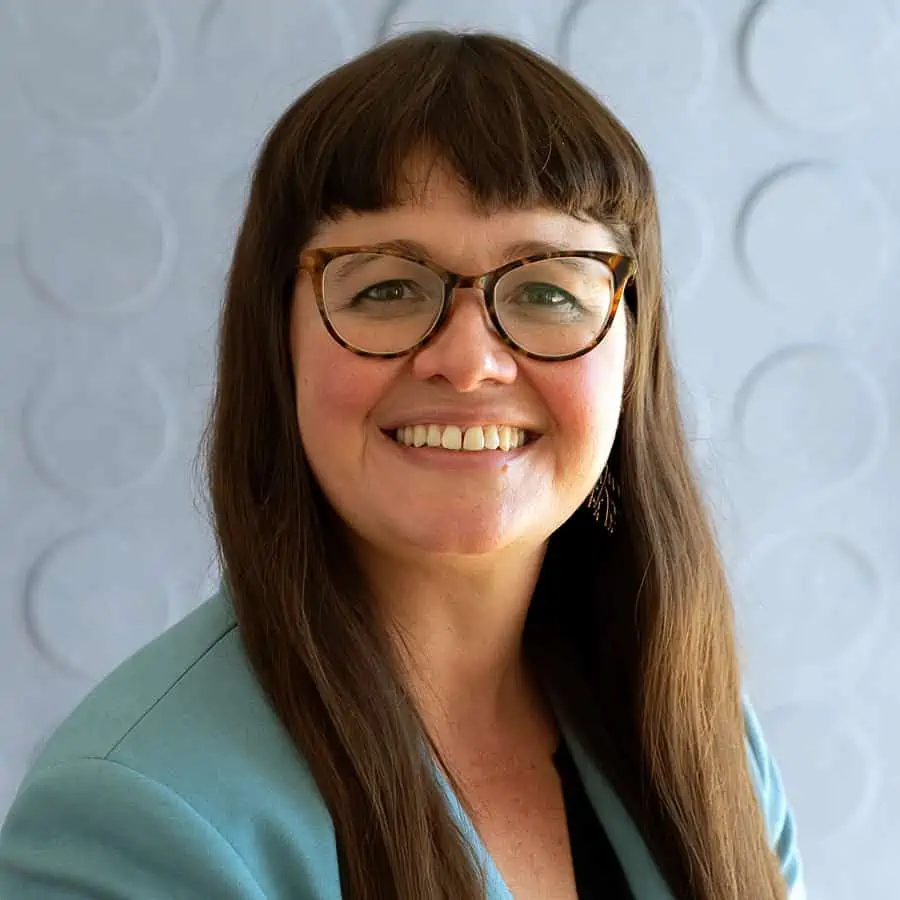 Jennifer Snape, P.E., manages civil engineering and structural engineering projects at Batture. In 13 years as a civil and coastal engineer, Jennifer Snape has spearheaded projects for a wide range of private, municipal, and federal agencies. It includes civil site design, hydrologic and hydraulic modeling for urban, rural, and coastal systems, and structural design for residential and commercial structures. Born in Las Vegas and raised in Montana, Jennifer received her BS in civil engineering from Tulane and her master's Certificate in Coastal Engineering from Old Dominion. In the community, Jennifer is dedicated to local stormwater management and flood mitigation and is active in many organizations, including EWB. Jenny was named in the national Top 20 under 40 by Engineering News-Record, New Orleans City Businesswoman of the Year, and Outstanding Young Alumni by the Tulane School of Engineering.
About Batture LLC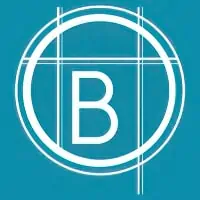 Batture, established in 2014, is a Louisiana-based civil engineering, land surveying, and landscape architecture firm specializing in structural engineering, site development, water resources engineering, green infrastructure, hydraulic/hydrodynamic modeling, and construction management. Batture is a certified Disadvantaged Business Enterprise (DBE) and a Small Entrepreneurship (Hudson Initiative), dedicated to the progress and protection of Southeast Louisiana. The highly diversified team of Batture LLC possesses a wide range of professional knowledge. They are dedicated to the idea that a highly inspired team can deliver outstanding results while also creating powerful social and environmental change.
Books Mentioned in This Episode:
Sleep Smarter: 21 Essential Strategies to Sleep Your Way to A Better Body, Better Health, and Bigger Success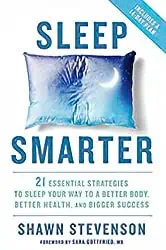 Sources/References:
Batture LLC
TCEP 078: A Deep Conversation on the Philosophy Behind Building a Civil Engineering Firm
Engineers Without Borders
ENR Texas & Louisiana
Connect with Jenny Snape, PE, on LinkedIn
This Episode Is Brought to You by BigTime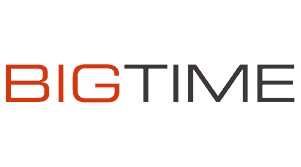 BigTime is the industry-leading PSA software providing time-tracking, billing, and project management for engineering firms, with the goal of getting your business back to business.  You can learn more about BigTime's PSA solution at bigtime.net  BigTime would also like to provide this tip to listeners about a company's vision and mission statement:
Set a five-year goal and vision for your firm and work backward, creating smaller goals that achieve your vision. Get to a point where you have three things you know you must do each quarter that move your needle forward.
To your success,
Anthony Fasano, PE, LEED AP
Engineering Management Institute
Author of Engineer Your Own Success