Podcast: Play in new window | Download | Embed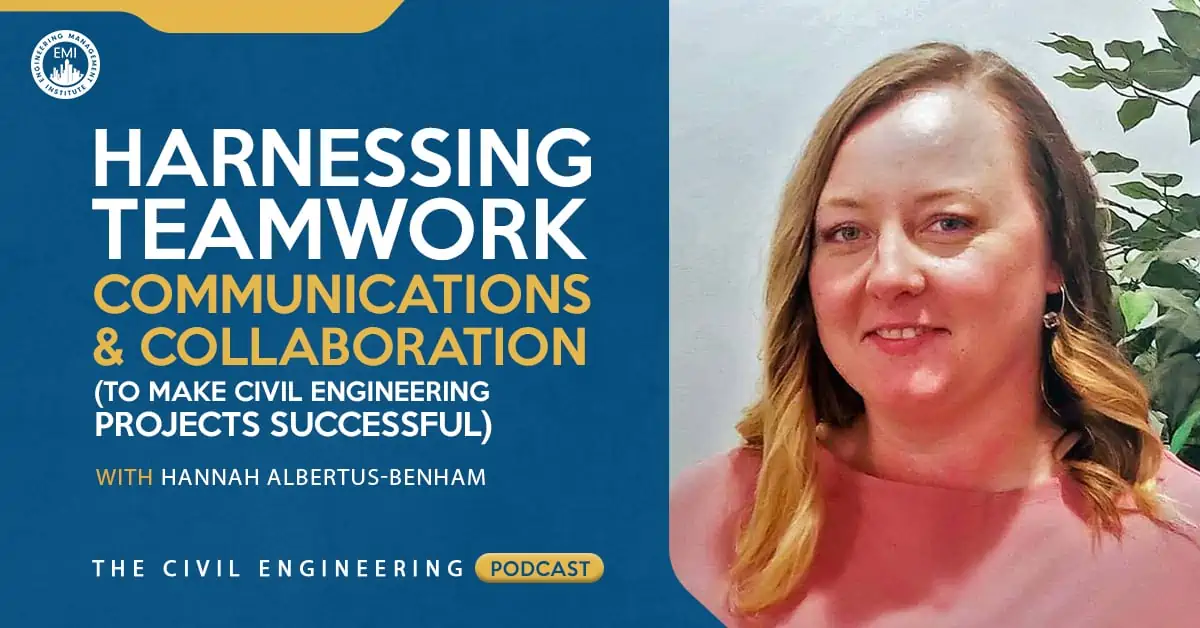 In this episode, which is part of our Women in Civil Engineering series, I talk to Hannah Albertus-Benham, a Senior Water Resources and Environmental Engineer at Wood, about the challenges of working in a highly scientific project with real impacts on a community, as well as harnessing teamwork, communications, and collaboration to be successful.
Engineering Quotes:


Here Are Some of the Questions I Ask Hannah:
Wood was tasked with developing a conceptual plan to provide drinking water to 14 communities in the east metro area of the Twin Cities. Tell us more about what this project entailed.
How does having a diverse background on a team, particularly for projects with such engaged stakeholders, benefit projects like these?
How about communication? How did you ensure that data, methods, and recommendations to a broad audience are communicated effectively?
Why do you think it is important to be supported in your efforts?
What advice can you give young women in civil engineering interested in pursuing a career like yours?
Here Are Some Key Points Discussed in This Episode About Harnessing Teamwork, Communications, and Collaboration:
PFAS is an acronym for per- and polyfluoroalkyl substances. It is a large group of chemicals that have been manufactured over many years without the understanding of the impacts they will have on ecology and the environment, until the 1990s. The impact they have on human health has been documented by groups such as the ATSDR. There has been substantial leaching from the manufacturer's dumping sites. It has considerable effects on the groundwater aquafers that people get their drinking water from.
Wood is working with the state of Minnesota in supporting and finding solutions to create a cleaner and protected environment. Some of the State's natural resource damage settlement funds were used to work with a consultant to advise on developing a sustainable drinking water plan. It was later determined that they will need more technical support on the PFAS and drinking water side of things. The technical support worked on things like the infrastructure and water treatment. Wood is helping the state of Minnesota navigate the emerging contaminant and provide education to the communities and stakeholders. Wood is working with two groups — the community and the stakeholders — to help with the conceptual drinking water supply plan. It is something they can take pride and ownership in because they have been instrumental throughout the process.
Harnessing teamwork, communications, and collaboration to be successful. makes working with a highly diverse group of people a lot easier. There are many big picture ideas and small details that go into a conceptional plan like this one. By working hands-on, one-on-one, you will gain the confidence of the communities and stakeholders. Listen to the people in the communities. Seeing things from their viewpoint will help you to take their needs and worries into consideration. Your team needs a lot of knowledgeable expertise, dedication, and willingness to learn throughout the process. Internal collaboration is one of the best ways to embrace everyone's expertise.
Explaining technical information to non-technical people is a process. Listen to the feedback you are getting from your colleagues, stakeholders, and communities. Assess the information you got from a higher level but ensure you get all the facts correct. Share this information with your technical team to ensure that the content is still accurate in its simplest form. Add as many visuals as possible because they are easier to explain something than just texts. Share the information with the targeted audience and expect to get feedback from them. Remind everyone that you are focused on the same goal, even if there are opposing opinions. You must be courageous, open-minded, and able to pivot.
Harnessing teamwork and having a good team that you can rely on as your support network is vitally important. Tap into the senior professionals on your team to get experience-based support.
It is important to have women in leadership. It breaks the barrier a bit as you are growing in your career. Women tend to second-guess, hesitate, and doubt themselves and what they are doing. It is one of the difficult and prevalent barriers that women face. If you want something, you must ask for it. You cannot continue and just expect things to fall in your lap. You need to be present and at the table, and it's something you must do without hesitation. Push through and put yourself there because if you do not, somebody else will.
More Details in This Episode…
About Hannah Albertus-Benham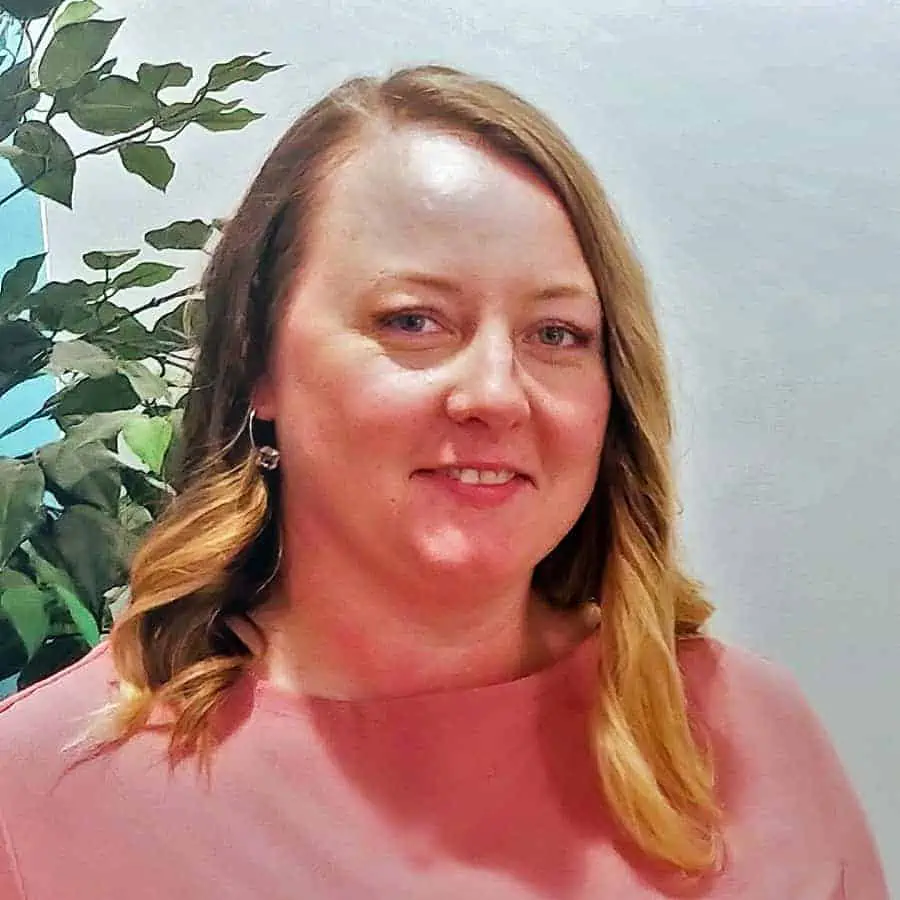 Hannah graduated from South Dakota School of Mines and Technology in 2009 with her master's degree in Civil Engineering with Environmental Emphasis. She worked in the Ground Water Quality program at the South Dakota Department of Environment and Natural Resources for three years following graduation. In 2013, she accepted a position with Wood in Minneapolis, where she has been working as an environmental consultant on environmental investigation and construction projects across the country, with a focus on the midwestern region.
She became a registered Professional Engineer (Civil – Water Resources/Environmental) in the State of Minnesota in 2015. For the last six to seven years, she has been primarily focused on PFAS-related investigation work at U.S. Air Force bases while also volunteering time outside of work to help write guidance documents for the Interstate Technology and Regulatory Council (ITRC) PFAS team and serve on the local ASCE board.
Recently, she has been leading a multidisciplinary team from Wood offices spanning the globe to provide technical support to the State of Minnesota to plan drinking water supply for 14 communities as part of the first NRDC PFAS settlement. The team, under Hannah's leadership, won Wood's 2020 Inspire Award for Teamwork.
Books Mentioned in This Episode:
Attached: The New Science of Adult Attachment and How It Can Help You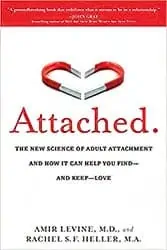 Sources/References:
Wood
PFOA, PFOS, and Other PFAS
Agency for Toxic Substances and Disease Registry (ATSDR)
U.S. Environmental Protection Agency (EPA)
Connect with Hannah Albertus-Benham on LinkedIn
We would love to hear any questions you might have or stories you can share on harnessing teamwork, communications, and collaboration.
Please leave your comments, feedback, or questions in the section below.
To your success,
Christian Knutson, CEng, P.E., PgMP, FICE, F.SAME
Engineering Management Institute