Podcast: Play in new window | Download | Embed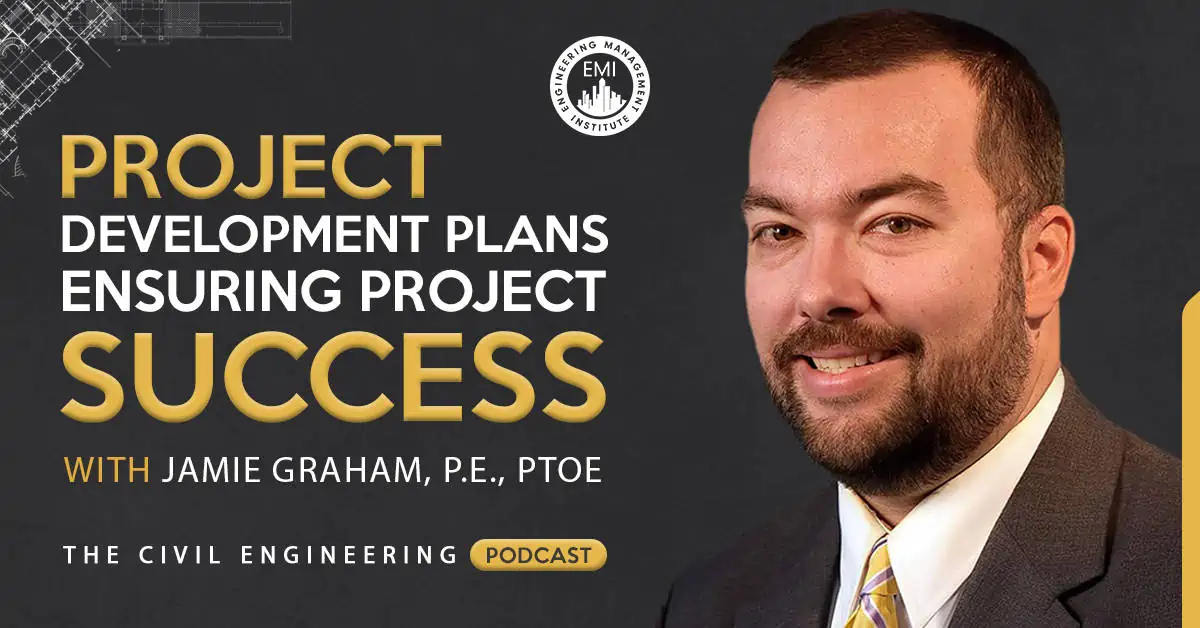 In this episode, I talk to Jamie Graham, P.E., PTOE, Traffic and Transportation Department Manager at Carroll Engineering Corporation, about project development plans and how they can set your projects up for success. Jamie also talks about the skills he looks for in project engineers when he is building a team.
Engineering Quotes:


Here Are Some of the Questions I Ask Jamie:
What are some of the main challenges you've experienced when leading civil engineering projects?
How do you develop project management skills?
What does a project development plan entail?
What are the skills required to become a project engineer?
What was your role in the I276/I-95/Rte 13 Connector Project?
What were some of the challenges you had to overcome with this major construction project occurring during a pandemic?
In your opinion, what are the biggest problems facing the construction industry?
Here Are Some Key Points Discussed in This Episode About Project Development Plans and Ensuring Project Success:
One of the biggest challenges when leading larger projects is effective communication. There are many people involved and everyone must know when and how things need to be done. In the end, the effectiveness of the communication is what will determine if the project is successful or not.
To develop your project management skills, get good mentors and follow their example. Concentrate on how they speak and write to better your communication skills. When you have a team of engineers working with and below you, you will find that the best way to teach them is to lead by example. Always remember who your audience is when communicating and be sure that they will understand what you are saying.
Project development plans can be tailored for every project you work on and must cover the aspects of scheduling, budgeting, resources, quality control, quality assurance, and risk management. The three most important subjects of project development plans are the purpose, need, and scope of the project. If the purpose, need, and scope of the project are not set, then the project can go off the rails very quickly. The plan must be set before the project starts and must lay out all the different aspects in detail. Project development plans can be changed over time, but the changes must be effectively communicated regularly to everyone involved.
If you want to become a project manager, the technical skills you have become less important. You must be empathetic, have a sense of humor, be calm, be able to handle pressure, and be good at finding solutions to problems.
Carroll Engineering was responsible for the traffic signal design, roadway design, fiberoptic cable relocation design, signing and pavement marking, traffic control, and construction staging in the major Route 13 Connector for the Interstate I-95/I-276 project. The project has been nominated for an ACEC Diamond Award.
The Route 13 Connector for Interstate I-95/I-276 project started construction in 2017 and was completed in 2021. The traffic counts needed for the design and analysis parts of the project were taken before the pandemic hit. The pandemic caused the traffic count to be a lot less than before the pandemic. The traffic signals were set up based on the original counts. Traffic control was set for the base of the interchange, and was based on much larger traffic volumes. It caused the traffic control to be redesigned and the contractor to make the appropriate changes.
The landscape is changing in the traffic and transportation industry. Autonomous and connected vehicles are starting to become more popular. A time is going to come when we will question if traffic signals are needed when vehicles are talking to one another. We must be proactive to the changes that are coming soon.
More Details in This Episode…
About Jamie Graham, P.E., PTOE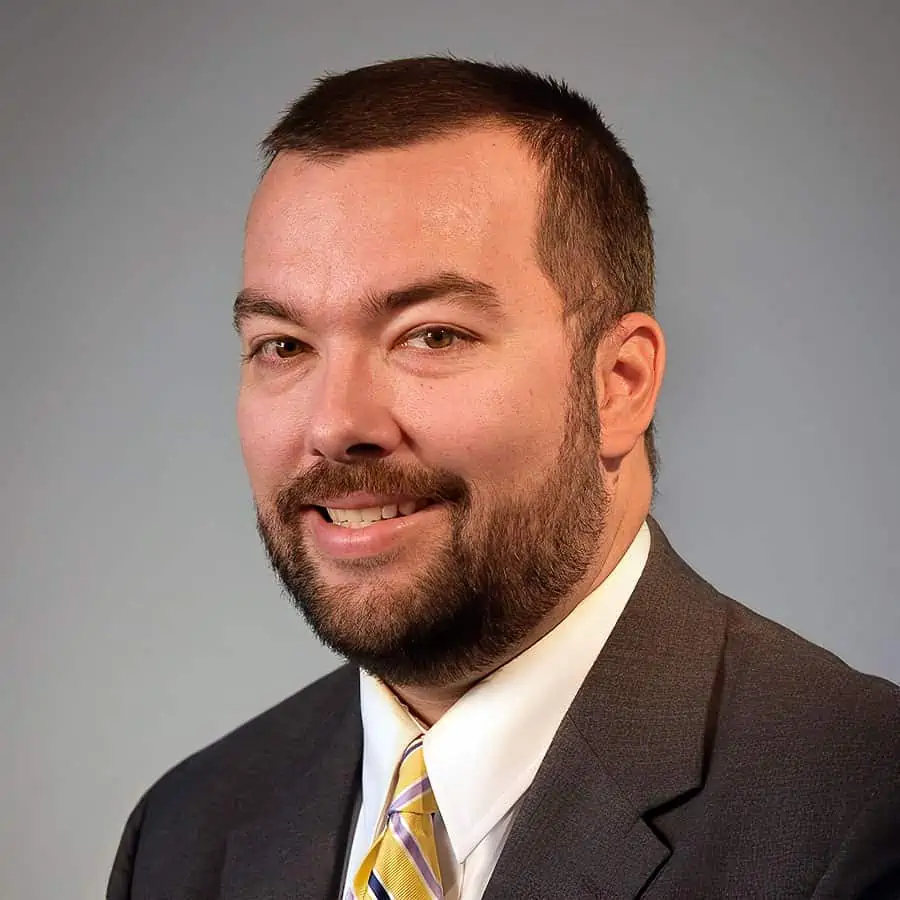 James A. Graham, P.E., PTOE, is an experienced department Manager / Project Manager / Transportation Engineer with a demonstrated history of working in the transportation design consulting industry. He graduated with a Bachelor of Science (B.S.) in Civil and Environmental Engineering from Bucknell University and is registered as a Professional Engineer (P.E.) in MD, PA, DE, and NJ. Additionally, he is registered as a Professional Traffic Operations Engineer (PTOE). James is skilled in planning, design, and construction; Microstation, InRoads, Microsoft Office, subcontracts management, technical writing, and project estimation. He is a strong project management professional with experience in scoping, scheduling, budgeting, preparing proposals, speaking, and office administration. His experience includes intersection and interchange designs, roundabout design, signal warrant analyses, trip generation studies, traffic modeling, parking studies, and access reviews. He is qualified as an expert witness in multiple municipalities throughout Pennsylvania and New Jersey, and has represented clients at numerous municipal meetings.
Books Mentioned in This Episode:
Make Your Bed: Little Things That Can Change Your Life…And Maybe the World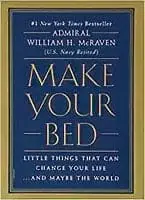 The Four Agreements: A Practical Guide to Personal Freedom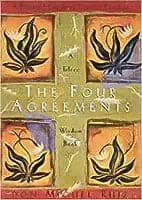 Sources/References:
Carroll Engineering Corporation
Route 13 Connector for Interstate I-95/I-276
Connect with James A. Graham, P.E., PTOE, on LinkedIn
We would love to hear any questions you might have or stories you can share on project development plans and ensuring project success:
Please leave your comments, feedback, or questions in the section below.
To your success,
Anthony Fasano, P.E., LEED AP
Engineering Management Institute
Author of Engineer Your Own Success