Podcast: Play in new window | Download | Embed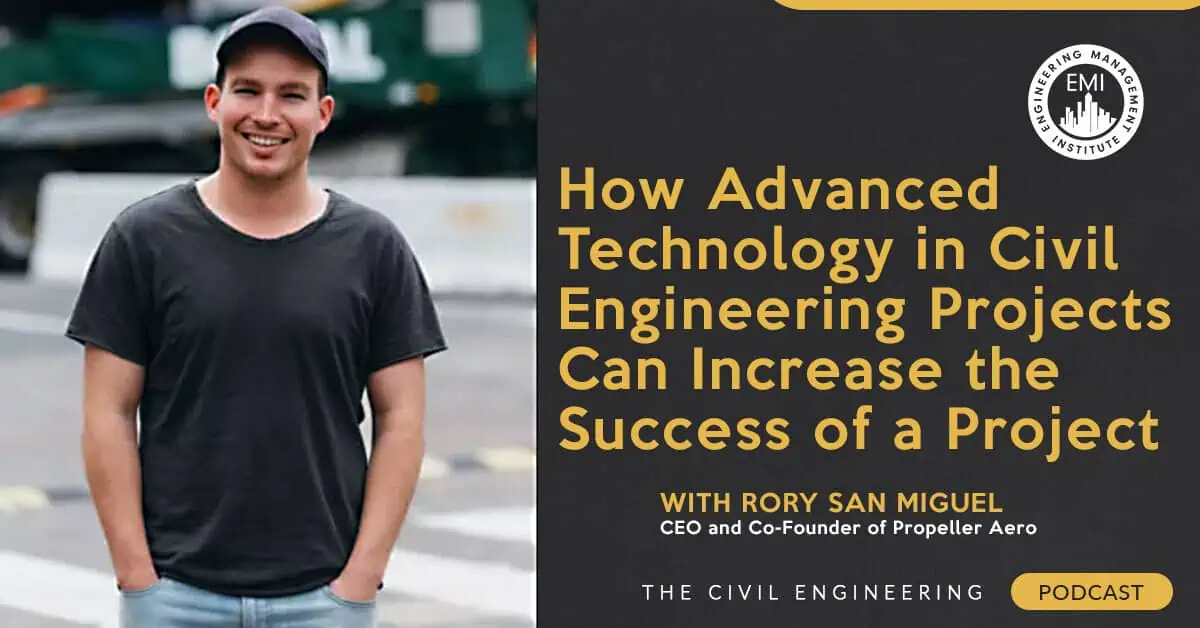 In this episode, I talk to Rory San Miguel, co-founder and CEO at Propeller Aero, about how using advanced technology in civil engineering projects can increase the success of a project.
Engineering Quotes:


Here Are Some of the Questions I Ask Rory:
What are some of the civil construction case studies that Propeller Aero has been involved in?
How can underestimating materials and dirt-moving costs derail already expensive civil engineering projects?
What is the uneven tech adoption pathway for civil engineers?
How can engineering managers effectively advocate for the use of advanced technology for upcoming projects?
How can engineering leaders and managers embrace innovation at all levels in their firms?
How can engineers get into get into construction and civil engineering?
How can companies recruit new talent in the civil construction field?
Here Are Some Key Points Discussed in This Episode About How Advanced Technology in Civil Engineering Projects Can Increase the Success of a Project:
It is always good to do research before you open a company. Find something that you enjoy doing and then ask your potential clients how it can benefit them as a service.
Propeller Aero has been involved in more than 7,500 civil construction case studies. They have many clients based in the U.S., Australia, New Zealand, and England. One such case study was on an airport building in Honolulu. The drone surveys helped the civil construction engineers with planning, sequencing, scheduling, and solving conflicts with subcontractors and the utilities.
A limiting factor in achieving the project schedule and budget is the frequency and accuracy with which you can track progress. Getting inaccurate data can set any team on a path to failure and can cause large amounts of money to be lost. Using technology like what Propeller Aero supplies will help to get the surveys done, help everyone use the data collected, and speed up the survey process to finish the project on time and budget.
The construction industry is rated as one of the slowest industries when it comes to technology adoption. Engineers are saying that the products are not good enough, the data is difficult to use, and they do not know what to do with the data. It is because the construction industry has very high standards of what deserves their time and what helps rather than hinders. To increase the industry's tech adoption, listen to the people in the field and help solve their explicit problems.
To advocate for software that you think will be beneficial to the civil engineering industry, get a good understanding of how it works, know where it is in a competitive landscape, and find referenceable companies that have benefitted from using software like yours.
It is easier for civil engineering firms that have company cultures that welcome everyone to suggest better ways of doing things and to be more innovative. They are more likely to use newer technologies that can benefit the company. They must be prepared for mistakes and have a budget that can cover them. Innovation is a solution and not a problem, but you need to have problems that you can solve with innovation.
Having up-to-date technology can help a firm with recruitment by connecting people and collecting data on what is happening in the field. Having good systems in place will help you by increasing the pool that you can hire from. Upcoming grads and professionals want to work on the latest and greatest technology. People are attracted to your civil engineering firm when you have a landscape of complexity, big machines, society-changing infrastructure projects, and technology connecting everything.
More Details in This Episode…

About Rory San Miguel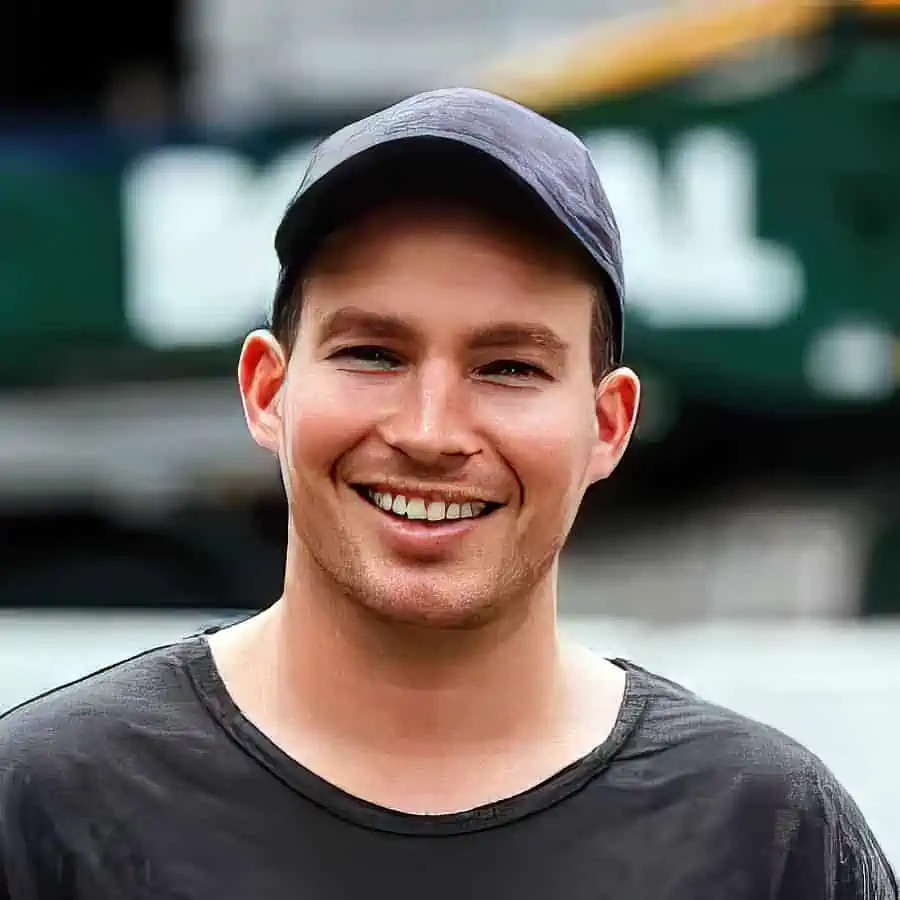 Rory San Miguel is the Sydney-based CEO and co-founder of Propeller Aero, which provides cloud-based data visualization and analytics to worksites. Every day, thousands of professionals in mining, aggregates, waste management, and construction operations worldwide rely on Propeller to capture, analyze, and share accurate data about their worksites and assets.
Books Mentioned in This Episode:
The Hard Thing About Hard Things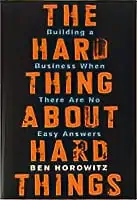 Sources/References:
Propeller
Connect with Rory San Miguel on LinkedIn
This Episode Is Brought to You By:

Colliers Engineering & Design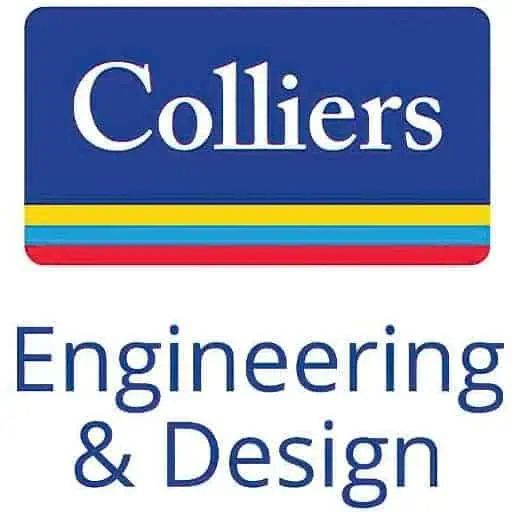 Colliers Engineering & Design is a multidiscipline engineering firm with over 1,800 employees in 63 offices nationwide — and growing fast! Colliers Engineering & Design maintains an internal culture that is nurtured through the promotion of integrity, collaboration, and socialization. Their employees enjoy hybrid work environments, continuous career advancement, health and wellness offerings, and programs and projects that have a positive impact on society. Colliers Engineering & Design stays on the cutting-edge of technology, and their entrepreneurial approach to expansion provides personal and professional development opportunities across the firm. Leadership's dedication to the well-being of their employees and their families is demonstrated throughout the wide range of benefits and programs available to them. For more information, visit the career page on their website at colliersengineering.com.
Menard USA

Menard USA is a specialty ground improvement contractor that works nationally providing design-build ground improvement solutions at sites with problematic soils. Menard works closely with civil, structural, and geotechnical engineers to minimize foundation costs for a wide range of soil conditions, structure types, and loading conditions. To learn more about Menard USA, or for help on your next project, please visit www.menardusa.com.
We would love to hear any questions you might have or stories you can share on how advanced technology in civil engineering projects can increase the success of a project.
Please leave your comments, feedback, or questions in the section below.
To your success,
Anthony Fasano, P.E., LEED AP
Engineering Management Institute
Author of Engineer Your Own Success