Podcast: Play in new window | Download | Embed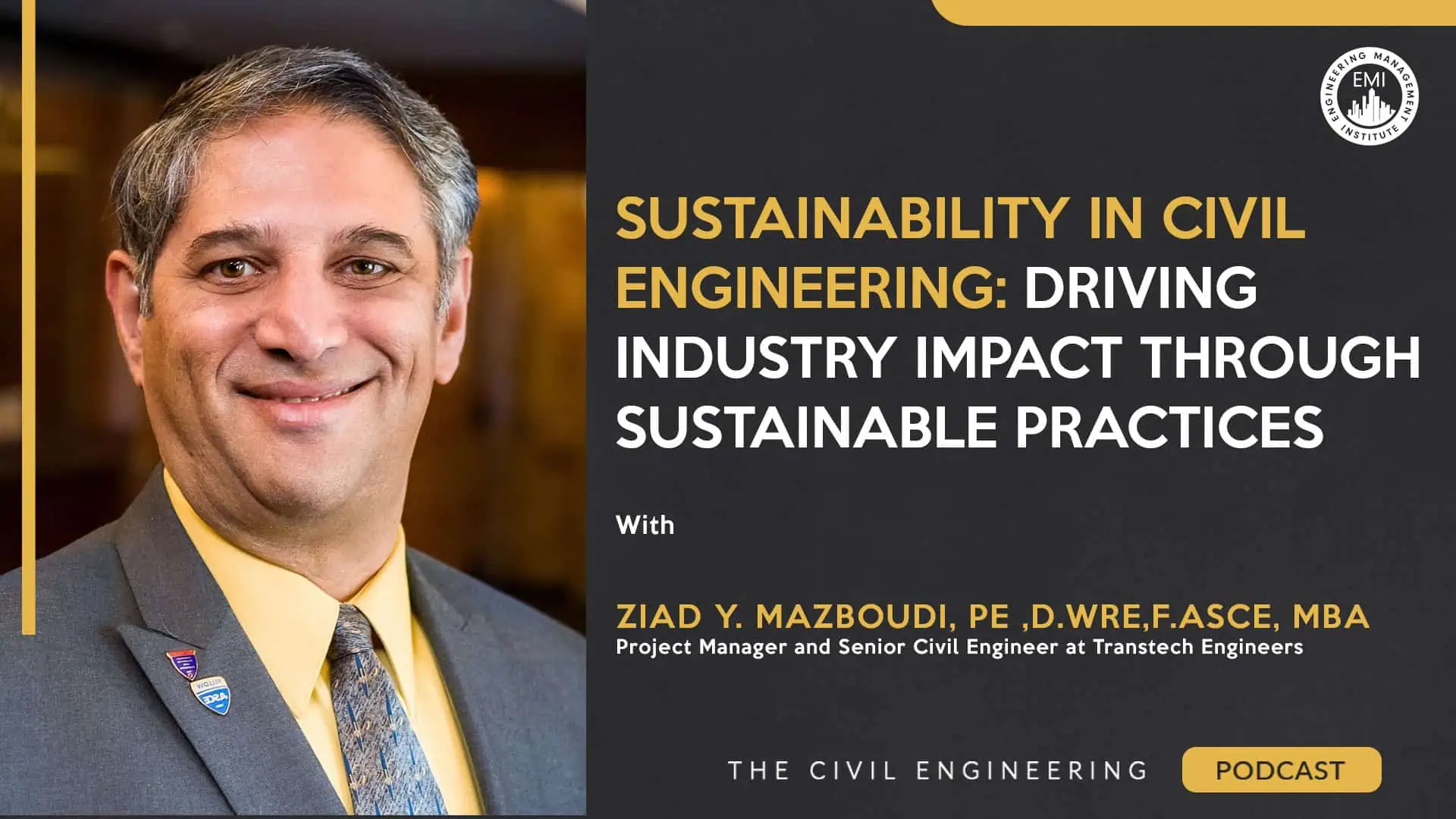 In this episode, I have the pleasure of speaking with Ziad Y. Mazboudi, P.E., D.WRE, F.ASCE, MBA, a senior civil engineer and project manager at Transtech Engineers, Inc. We discuss how civil engineers can play a vital role in promoting sustainable practices within their industry, and how getting involved in professional associations can enhance their careers.
***You can view the video version of this episode here.***
Engineering Quotes:


Here Are Some of the Questions I Ask Ziad:
What are the key differences between working as a civil engineer in the local government sector and the private sector?
In what ways has your experience in the public sector contributed to the growth of your engineering career?
What steps can civil engineers take to incorporate more environmentally friendly building practices, and how can this contribute to a more sustainable future?
How can engineers promote sustainability within their industry, and what actions can they take to achieve this?
Why is it important for engineers to give back to their community, and what are some specific ways they can contribute to society?
What advice would you offer to civil engineers seeking to advance their careers?
Here Are Some Key Points Discussed in This Episode About Sustainability in Civil Engineering: Driving Industry Impact through Sustainable Practices:
Being environmentally conscious can have financial benefits as well as ecological ones. By practicing recycling, energy conservation, and water conservation, you can save money on bills while also contributing to the preservation of the environment.
Civil engineers can make a positive impact on their community by working in the public sector. This type of work is rewarding because it involves improving the quality of life for residents through a variety of different projects. While the private sector offers its own unique set of challenges and typically involves specializing in a particular area of civil engineering, it is still beneficial to gain experience in both sectors. By doing so, you can broaden your skill set and gain a well-rounded understanding of the industry.
Joining professional associations and committees can enhance your civil engineering career by providing opportunities to lead and influence, attending conferences and meeting experts, and building a valuable network.
Civil engineers can promote sustainability by proposing eco-friendly solutions to clients and agencies, incorporating nature-inspired design elements, and utilizing green technologies and models.
Having a thorough understanding of the city or community where you are working is crucial for civil engineers. By driving or walking around the area, you can become familiar with the surroundings and gain valuable insight into the local infrastructure. This knowledge can help you better understand how to design projects and estimate timelines.
A good manager is someone who provides opportunities for their employees to succeed. When given an opportunity, it is important to show your manager that you can deliver great results. Building trust with your manager is crucial and can help pave the way for future career opportunities.
Continuous learning and involvement are key to success in the civil engineering industry. It is important to constantly sharpen your skills and stay up to date with new techniques and technologies. By being involved in professional associations and organizations, you can expand your knowledge and network, ultimately making you a better person and professional. Avoid becoming stagnant by continuously evolving and embracing new growth opportunities.
More Details in This Episode…

About Ziad Y. Mazboudi, P.E., D.WRE, F.ASCE, MBA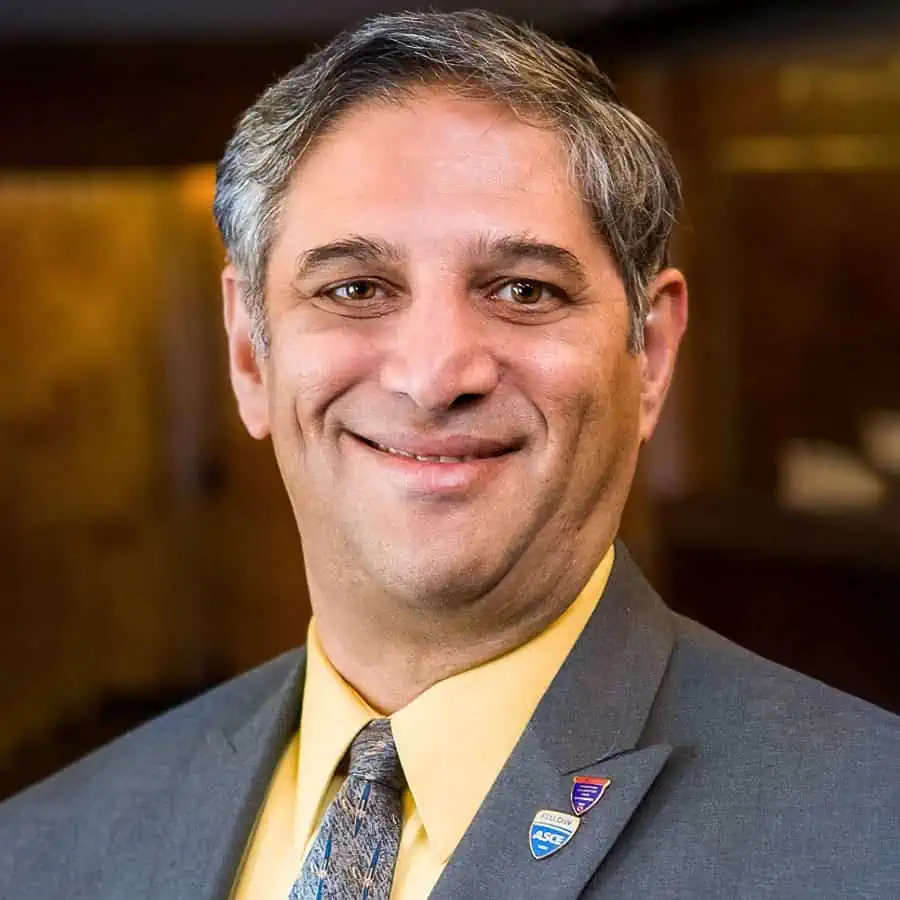 Ziad has 35 years of diversified experience in the public and private sectors. He is an experienced public works/engineering manager with a demonstrated history of working in local government/municipal engineering. He is skilled in crisis management, government, emergency, and construction management. Ziad has a strong education background along with leadership skills, a passion for creativity, and the self-motivation for making the world and its environment a better place.
Books Mentioned in This Episode: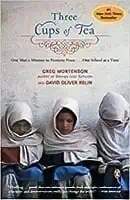 Sources/References:
Connect with Ziad Y. Mazboudi, P.E., D.WRE, F.ASCE, MBA on LinkedIn
Visit the Transtech Engineers website
This Episode Is Brought to You By:
Deltek

Better software means better projects. Deltek is the leading global provider of enterprise software and information solutions for project-based businesses. More than 30,000 organizations and millions of users in over 80 countries around the world rely on Deltek for superior levels of project intelligence, management, and collaboration. Our industry-focused expertise powers project success by helping firms achieve performance that maximizes productivity and revenue. Visit deltek.com to learn more.
Simpson Strong-Tie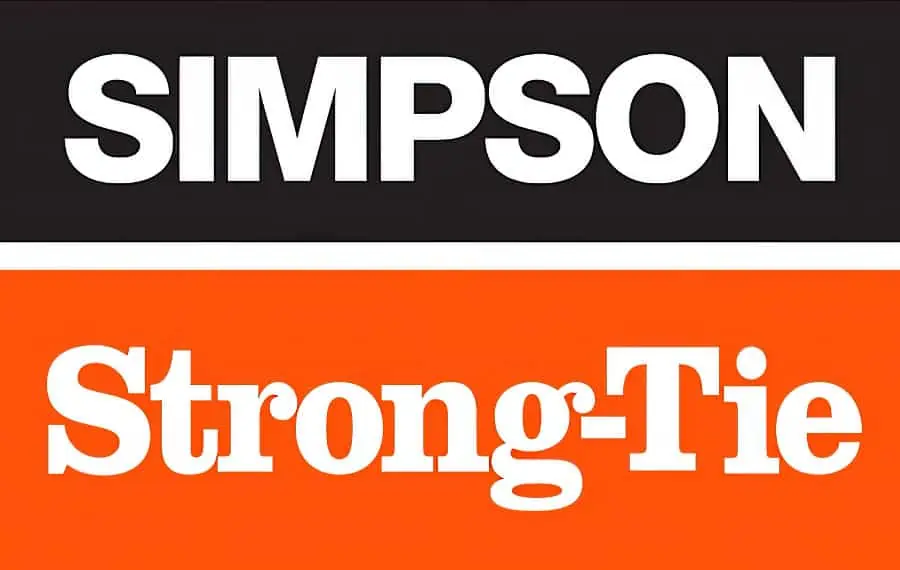 Simpson Strong-Tie is a building-industry leader committed to helping people design and build safer stronger homes, structures, and communities. Our employees are passionate about innovative technology, engineering, and building a better world. We believe true success is achieved together. Come build with us at strongtie.com.
We would love to hear any questions you might have or stories you can share on show you drive industry impact through sustainable practices.
Please leave your comments, feedback, or questions in the section below.
To your success,
Anthony Fasano, P.E., LEED AP
Engineering Management Institute
Author of Engineer Your Own Success