Podcast: Play in new window | Download | Embed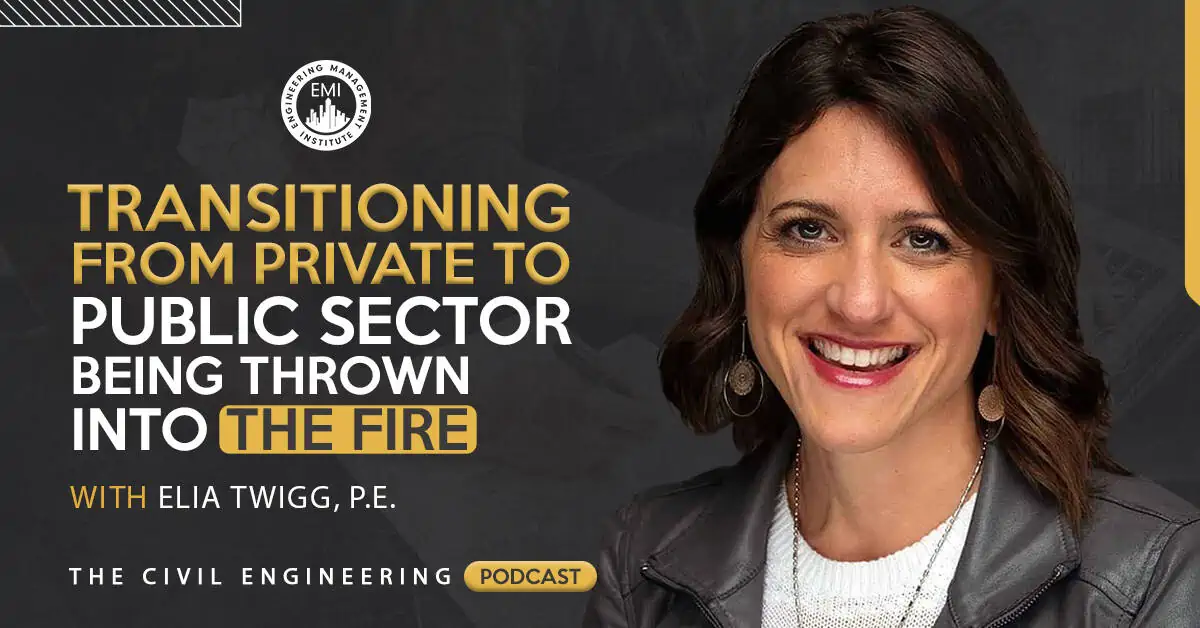 In this episode, which is part of our Women in Civil Engineering series, I talk with Elia Twigg, PE, who is the local agency manager and Senior Project engineer for CONSOR Engineers about her career work in the private AND public sector, and how she had to manage more than 20 people at the age of 25 with no prior experience.
Engineering Quotes:


Here Are Some of the Questions I Ask Elia:
Why would you say that public works, in general, is important in engineering?
How do politics affect top-level management, both in the public and private sectors?
What are some management skills you learned in the public sector, and how have they helped you while working in the private sector?
Why do you think it is important for engineers to get involved in professional organizations?
How did understanding how budgeting works help you in the work you do in the local government?
What is one final piece of advice that you would like to give our listeners out there?
Here Are Some Key Points Discussed in This Episode About Managing Private Sector Relationships While Working in the Public Sector:
To transition from the private sector to the public sector, you must look for any opportunities that come your way. Do some research on the positions available and apply to those that are best suited to you and your experience level. Be prepared to work hard and earn your credibility in your new position.
To build your confidence in a public sector role, you must be open to guidance from your supervisor and be a person that wants to get things done. Get input from the staff and use this input to come up with ideas. Do not be afraid to make changes to your plans if you see that something is not working out. Be fearless and take action.
Management and leadership are part of your personality. Be open to learning new things every day. Do not be afraid to ask for help from anyone in the company. If you run into some trouble, find a solution, and move on to the next thing.
Once you are more comfortable and have gained experience in your role, start looking for opportunities for promotion. If you have done your job well and showcased your capabilities, senior management will have already noticed you and know if you are the correct person for the job.
Politics is always going to influence the public sector. Things like a change in the city council will almost always bring about staff changes in the higher management levels. It can cause you to feel that the work environment is no longer suitable for you. It would be a good time for you to look for employment elsewhere. Politics can play ugly games; sometimes it is not performance-based, and great staff members are lost.
There are many differences in working in the private and public sectors. The work environment is different because private sector companies are a lot smaller than the public sector. In the public sector, the workload is a lot more than the private sector because of the many aspects that need to be considered. In the private sector, you focus mainly on the construction-side of the projects.
You learn many new skills working in the public sector that you continue to use in the private sector. One of the big skills is working with people. Every person communicates in their own way and must know how to communicate with others. The public sector has many processes that must be followed, whereas the private sector can be a lot more lenient.
Working in the private sector will teach you how to work with project budgets. It is good to know where the funding is coming from. You can have multiple budgets because the different funding sources will be funding individual parts of the projects. You will have budget meetings where the expenses and profits are discussed. If budget cuts arise, you need to know where to cut the expenses and where the funding can be taken from to help with other areas in the projects.
More Details in This Episode…
About Elia Twigg, P.E.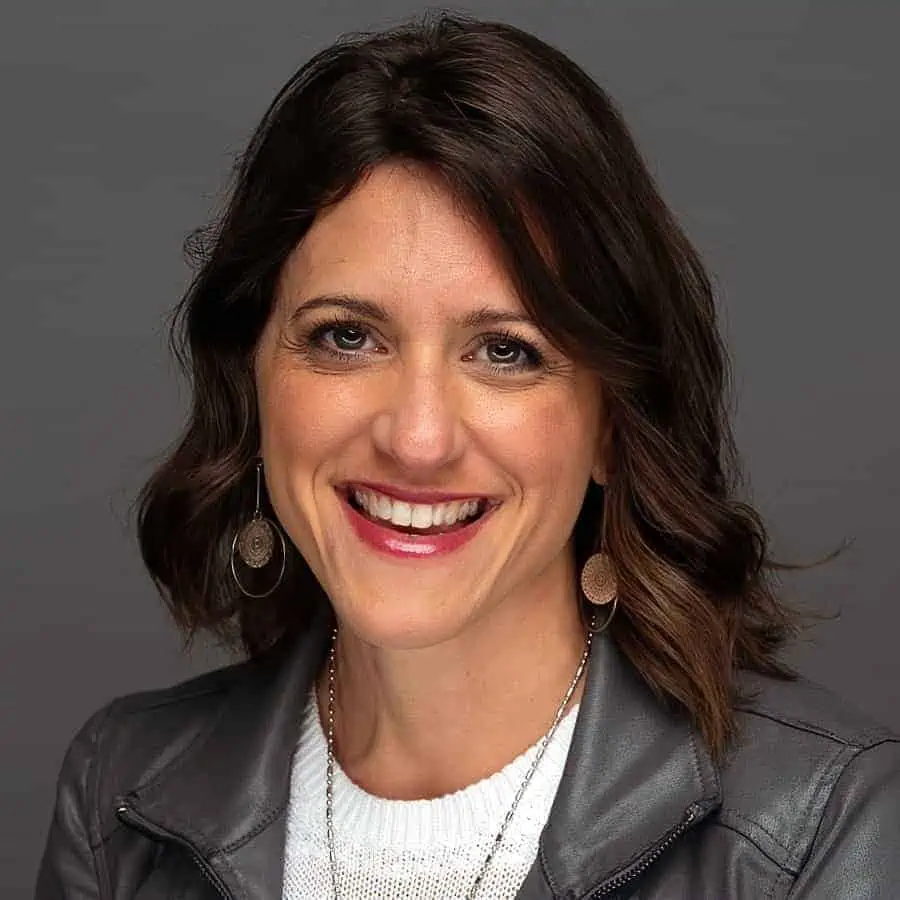 Elia Twigg is the Local Agency Manager and Senior Project Engineer for CONSOR Engineers, a full-service transportation design and construction engineering and inspection firm in Florida, as well as various other states. Prior to working for CONSOR, she worked for the City of Palm Bay Public Works Department for 10 years, with her last 3½ years as the Public Works Director. She is a licensed engineer, and has a master's and bachelor's degree in Civil Engineering, both from the University of Florida. Elia has been married 20 years, has two children (ages 11 and 13), and enjoys spending time with her family, fishing, biking, traveling, and working out.
She is very involved in professional organizations, such as American Public Works Association (APWA), American Society of Civil Engineers (ASCE), and Florida Association of County Engineers & Road Superintendents (FACERS). Elia often presents at conferences and meetings for these organizations and has published several articles in the APWA Reporter magazine. She currently holds a few leadership positions for APWA at the local, state, and national levels. She is the District Representative for the Central Florida Branch, the membership Chair for the Florida Chapter, and a member of the Leadership and Management Committee at the national level.
Books Mentioned in This Episode:
Sources/References:
Consor Engineers
Connect with Elia Twigg, P.E., on LinkedIn
Calm App
We would love to hear any questions you might have or stories you can share on managing private sector relationships while working in the public sector.
Please leave your comments, feedback, or questions in the section below.
To your success,
Anthony Fasano, P.E., LEED AP
Engineering Management Institute
Author of Engineer Your Own Success