Podcast: Play in new window | Download | Embed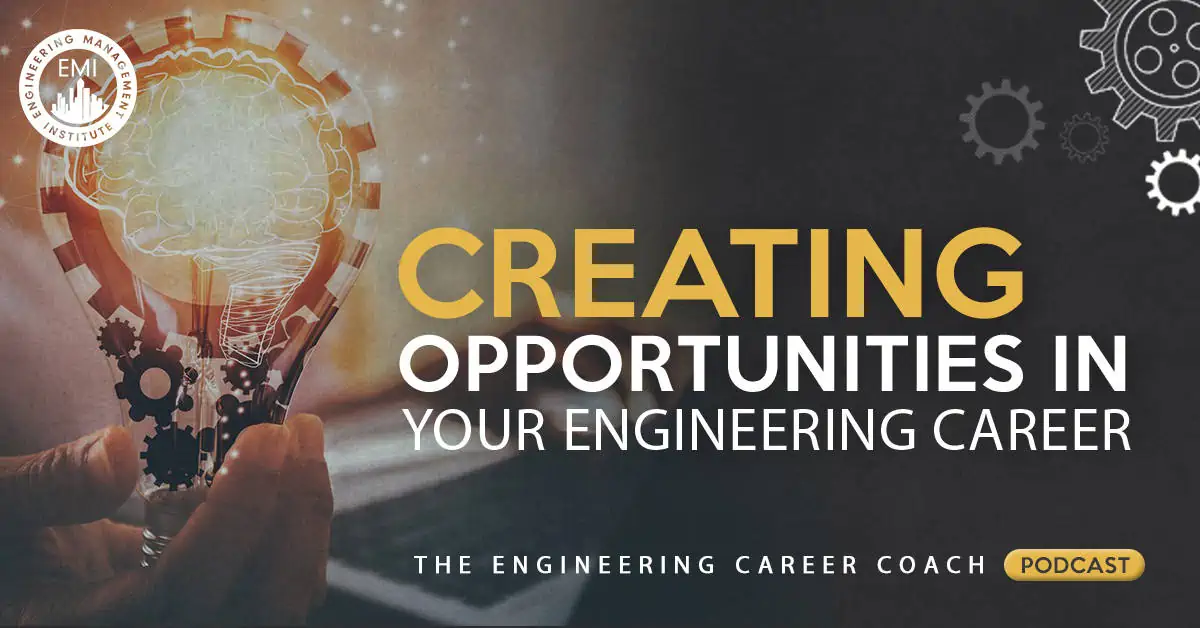 In this session of The Engineering Career Coach Podcast, I am going to help an engineer who is discouraged and not happy with his current job. I am going to help him realize that he has a great opportunity in front of him, but it is up to him to seize it. And just like him, we all have opportunities to seize.
All engineers have opportunities available to them, but many of them don't realize that they can capitalize on these opportunities or create new ones.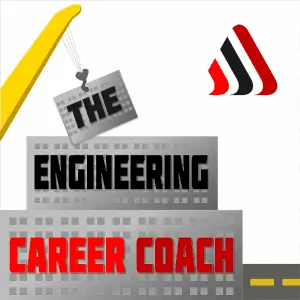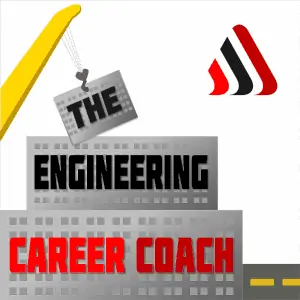 As always, I will also provide a career-changing tip at the end of the show. This week's tip will challenge the way you think and give you a very specific strategy for ensuring that you think in a positive way that helps you to always look for opportunities.
"A wise man will make more opportunities than he finds." – Francis Bacon
"If opportunity doesn't knock, build a door." – Milton Berle
During the show, we will help an engineer overcome the idea that his success is based on his company's success. Our guest for Session 4 is Robert from Pennsylvania, a 36-year-old structural engineer.
Listen to this session and learn
Ways to make the best out of an engineering job that doesn't turn out to be what you thought it would.
How to help your engineering company grow and in turn advance your engineering career.
How to facilitate the process of going from technical engineer to manager.
Strategies for becoming a project manager and increasing your non-technical role, even when your company isn't giving you that opportunity.
The importance of giving yourself a timeline to measure your progress in your engineering career.
How to stay motivated as an engineer when your roles and responsibilities are not what you would like them to be in your current situation.
How to take your engineering career into your own hands.
How to recognize when an opportunity is available to you in your career.
Resources and links mentioned in this session include:
The Complete Guide to Creating an Extraordinary Engineering Career
Institute for Engineering Career Development
Click Here for Session #4 Transcription
Help out the show!
Lastly, please, if you haven't done so already, I would really appreciate if you took a minute to leave a quick rating and honest review of the podcast on iTunes by clicking on the link below. It would be extremely helpful for the show, and I'm aiming for one hundred five-star ratings over the next 12 months.
Click here to leave an honest review of the podcast on iTunes.
Thank you for listening, and I hope you enjoyed this session! Please let me know what you think in the comments section below.
To your success,
Anthony Fasano, PE, LEED AP
Engineering Management Institute
Author of Engineer Your Own Success