Podcast: Play in new window | Download | Embed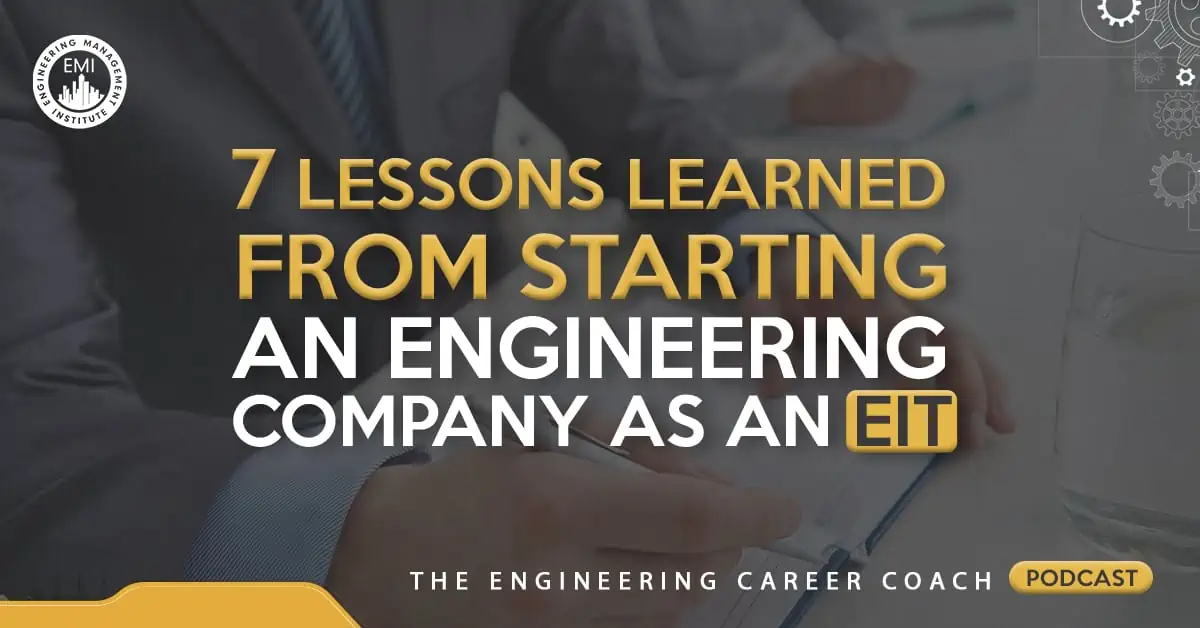 In this session of The Engineering Career Coach Podcast, I interview Matt Mangano, an EIT originally from New Jersey who recently relocated to San Diego. Matt reviews seven lessons that he has learned from starting a small engineering consulting company as an EIT.
Most engineers are terrified of going out on their own, and for good reason. However, Matt discusses many benefits of doing so and walks through his own experience in this session.
"The best way to predict the future is to create it." – Peter Drucker
The career-changing tip at the end of the show will help you bring some balance to your life, or at least be present in each moment.
Listen to this session and learn:
Why and how to avoid the online job-application process
Why you must get your EIT and PE credentials as early on as possible in your engineering career
A strategy that you can use to collect advice in your career but then form your own opinions about it
How to go with the flow in your career but attack opportunities when they present themselves
How going above and beyond in your engineering career will give you an edge
Ways to get involved in your community and network effectively
Key skills needed to start an engineering company, especially at a young age
Resources and links mentioned in this session include:
Free Gift for TECC Podcast Listeners
Institute for Engineering Career Development
Special Event for Engineers in San Diego 
What are some key lessons that you have learned as an engineer with regards to personal development?
I would love to hear from you about how you develop, both personally and professionally.
Please leave your comments in the section below.
To your success,
Anthony Fasano, PE, LEED AP
Engineering Management Institute
Author of Engineer Your Own Success