Podcast: Play in new window | Download | Embed
In this session of The Engineering Career Coach Podcast, I answer 10 more questions related to career and personal development, submitted by The Engineering Career Coach Podcast listeners.
If you missed Session 23, click here to listen to the first 10 questions I answered.
"Visualize this thing that you want, see it, feel it, believe in it. Make your mental blueprint, and begin to build." – Robert Collier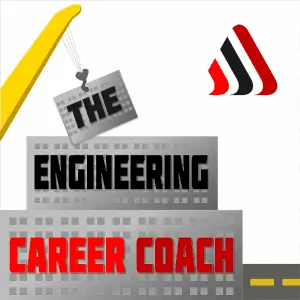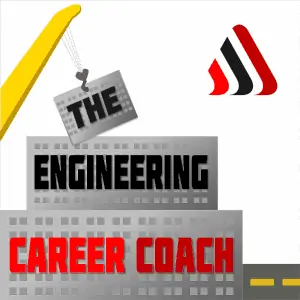 The career-changing tip at the end of the show will provide you with a simple action that you can take to try to overcome any challenge or solve any problem in your career.
Below are the 10 questions that I answer on this show, each followed by a one-sentence snippet of the answer:
Q1: What is the worth of an advanced degree compared to obtaining certificates or developing/improving on skills? – Calvin
A1: Your decision to obtain a credential, earn an advanced degree, or develop a certain skill should be based totally on your goals and which avenue will help you to obtain them more quickly.
Helpful resources on this topic: www.engineeringmanagementinstitute.org/credentialsarekey
Q2: If you have a desire to be your own boss, when is it time to go out on your own? – Greg, North Carolina
A2: I recommend that you go out on your own when the amount of risk is at a level that you and your family can handle; this is obviously different for everyone and depends on your current living situation.
Helpful resources on this topic: www.engineeringmanagementinstitute.org/highersalary
Q3: My question to you is that I am kind of an introvert by nature, so how can I overcome this introvert-ness so that I can have a lot more interactions with people confidently? – Ritwick, India
A3: The way to become more comfortable interacting with people is to interact more with people. The best way to overcome any fear is to do what you fear.
Helpful resources on this topic: www.Toastmasters.org
Q4: I'm a seasoned PE myself, albeit an EE, with a solid 13 years of experience since I left college; I'm also in the Reserves as an officer, so I have leadership experience. I've had my own business since 2006, though it has been more of a hobby than an actual business. While I do make just over $100k and work a 40-hour work week for my employer, I find that every year they want more of my freedom with less compensation. When I brought this up to my supervisor, he said that's just the way it is, and has stalled on any promotion or raise above 2%. Since I'm in a dead-end job, I need my engineering business to get off the ground. What do you see as the most valuable method and resource for really launching an engineering business?
A4: The most important aspect of growing any business is to provide a tremendous amount of value for your clients and prospective clients.
Helpful resources on this topic:
www.EngineeringCareerCoach/session1
www.engineeringmanagementinstitute.org/bdskills
How to Win Friends & Influence People, by Dale Carnegie (Affiliate Link)
Q5: I am an electrical engineer and I currently work for the Department of Defense; I'm currently located in Oklahoma. Lately, however, I've been inspired by the growing need for the utilization of renewable energy in our country as well as the world. I'm very passionate about this issue and I'd like to apply my talents to this field in California. I already have a master's degree in electrical and computer engineering, and I'm not necessarily in a position to be able to go back and get another one. I have a doubly difficult road ahead since I'd like to relocate and change my career path. I thoroughly enjoy problem solving and I'm willing to learn absolutely anything to accomplish my goal. Any advice? – Doug, Oklahoma
A5: Approach this process one step at a time. First, do whatever you have to do to get to California, if you are dead set on that location. Then, once there, you can immerse yourself in the energy industry and find the right opportunity.
Helpful resources on this topic: www.EngineeringCareerCoach/changeover
Q6:My biggest problem is that I graduated with a BS in mechanical engineering in 2012, but until now, I haven't gotten a job, although I have managed to do four internships and the last one was in April 2014; but still I am unemployed now. What options do you think I have? Will companies still consider my curriculum vitae after such long periods of unemployment? Should I become a freelance engineer? Should I look for jobs other than engineering, and if I do so, does it means my future engineering opportunities will be gone? – Hamza, Pakistan
A6: You must try to leverage everything that you do have currently going for you, including the experience from the four internships. Use that experience to build an impressive portfolio that you can show to prospective employers. Also, if you can do freelance work, it gives you a better option to show on your resume than being totally unemployed.
Helpful resources on this topic: www.engineeringmanagementinstitute.org/matteit
Q7:I am 26 and climbing the ranks at a small shop-style civil firm (+16 employees on the design side). I will be sitting for the PE exam in October, but over the last two years, I have evolved into an engineering manager for roughly five designers (one PE, two EITs, and one senior designer). In addition to designing projects myself, I now have these management responsibilities. Over the last 12 months of continually putting in 65+ hours per week and still barely squeaking by on execution and deadlines, I have been reading and pursuing any management strategies that can help me delegate work to my designers and more effectively stick to project deadlines. My question is, Anthony, are you familiar with any developmental resources (books, classes, seminars, etc.) that can help an emerging engineering manager become more efficient at running a civil design firm? – Tyler, Virginia
A7: Below is a list of five books (affiliate links) that I feel are great resources for engineering managers.
Helpful resources on this topic:
The Four-Hour Work Week, by Timothy Ferriss
The One Minute Manager, by Kenneth Blanchard and Spencer Johnson
Getting Things Done: The Art of Stress-Free Productivity, by David Allen
The Power of Less: The Fine Art of Limiting Yourself to the Essential…in Business and in Life, by Leo Babauta
The 80/20 Principle, by Richard Koch
Q8:How do I maintain my engineering identity while working under a different title, i.e., project manager? – D'Angelo, DC Metro 
A8: Utilize the word "engineer" wherever you can, especially through avenues like LinkedIn. Also speak to your supervisor and see if your company would allow you to incorporate the word engineer into your official title.
Q9: What set of skills should I develop in order to be a great engineer? – Jason, Philippines
A9: The skills that you decide to develop should be directly related to the goals you want to achieve. Which skills will help you reach your goals? Whatever skills you do decide to improve, be sure to measure your improvements to confirm you are growing and progressing.
Helpful resources on this topic: www.EngineerCareerGuide.com
Q10: I consider myself to be a top performer at my firm. I'm currently working on a major project for our NYC office. I'm actually based in New Jersey, and I'm the only person here working on this project. At times, I feel because I'm at a different performance level than the rest of my peers, I'm not as clued in on social gatherings and conversations that go around the office. Sometimes I can go an entire day without talking to someone and vice versa. – Carlos, New Jersey
A10: This happened to me a lot, and it did feel awkward at times. To alleviate this, I would be proactive and say good morning or use some conversational strategies to break the ice each morning.
Other resources and links mentioned in this session include:
FREE Gift for TECC Listeners
Special Event for Engineers in San Diego
Listen to the show for full, in-depth answers to all these questions.
Did you find this session useful? Please leave comments below describing how so or what would have made it more useful for you.
To your success,
Anthony Fasano, PE, LEED AP
Engineering Management Institute
Author of Engineer Your Own Success