Podcast: Play in new window | Download | Embed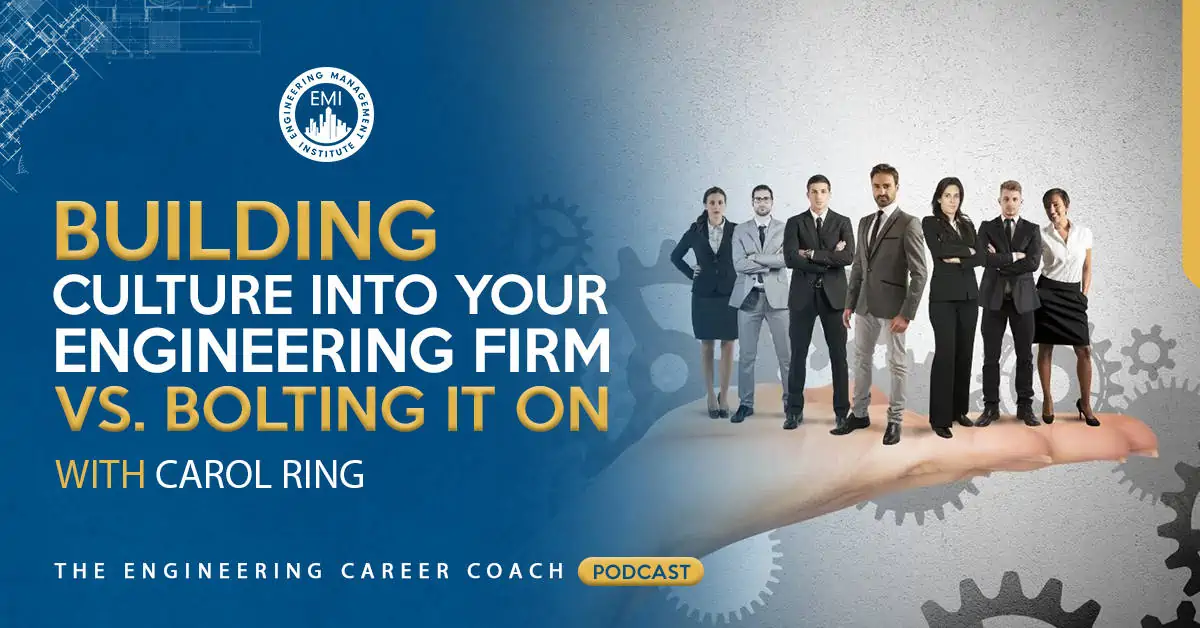 In this episode, Chris Knutson, PE interviews organizational culture expert and success coach Carol Ring on how company culture drives employee engagement and business. Carol also gives us a better perspective on how engineer leaders or members of project teams can help shape their engineering firms and improve results overall.
Engineering Success quotes:


Some of the Key Points About Building Culture Into Your Engineering Firm Versus Bolting It On:
Workplace culture is really all about how we get the work done.
Describe your workplace in three words.
Organizational values are a powerful way to describe a workplace culture.
Engineer leaders must understand:

What is important for your own organization and reflect this authentically with your own behavior.
The role you play in setting the tone of the culture.
The right culture that the company needs for it to be successful.

Culture is the fuel for your company's strategy – Success in executing your organization's strategy is going to be tied to the culture you establish.
Teamwork is also critical. People cannot be operating as individuals. Make sure you hire leaders that can live up to your expectations to bring your strategic plan to life.
6-step IGNITE process:

Ignite – Inquire
Gather – Get data
Name – Name the values
Imbed – Build an action plan (people, policies and process)
Track – Measure the activities you want to put in place
Evaluate – Through feedback, managing by walking around, and measured business performance and results

Check the values of the organization if it aligns with yours.
How you walk and how you talk is how your team is going to walk and talk and act.
"Culture eats strategy for breakfast." – Peter Drucker
More from this episode…
This episode is sponsored by the Society of American Military Engineers (SAME), the premiere multi-discipline professional engineering organization that brings together private and public individuals and organizations from architecture, engineering, construction, facility management, and environmental industries.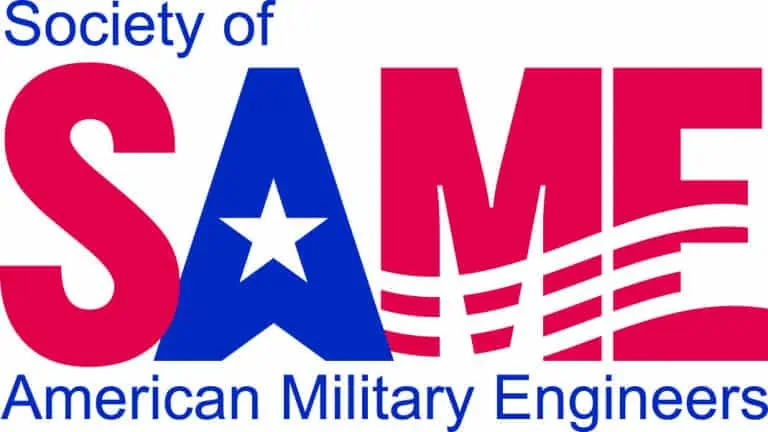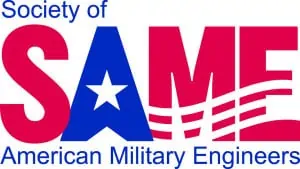 Be sure to check out the SAME 2016 Transition Workshop and Job Fair 23-24 March 2016 in Baltimore, MD, which will connect  AEC professionals with SAME member companies and federal agencies looking for talent to pursue their federal programs and projects.  More information is available by visiting www.same.org/calendar, and look for the Transition Workshop event.
In the Take Action Today segment of the show, Carol gives advice on how you can consciously create the culture that you are looking for in your project team within the organization.
About Carol Ring
Carol Ring is the CEO and Founder of The Culture Connection. Through speaking engagements, workshops and writing, Carol teaches leaders how to develop a strong, vibrant company culture that is vision-guided and values-driven. She offers her "Ignite Your Culture" program to help leaders energize their organization's values and fuel bottom-line results.
Book mentioned in this session include:
Resources and links mentioned in this session include:
Free Leadership Impact Guide
Rudolph The Red-Nosed Reindeer: The Movie
SAME 2016 Transition Workshop and Job Fair
What actions can you take to improve your organizational culture at work?
We would love to hear any questions you might have or stories you might share about your own organizational culture.
Please leave your comments, feedback or questions in the section below.
To your success,
Anthony Fasano, PE, LEED AP
Engineering Management Institute
Author of Engineer Your Own Success