Podcast: Play in new window | Download | Embed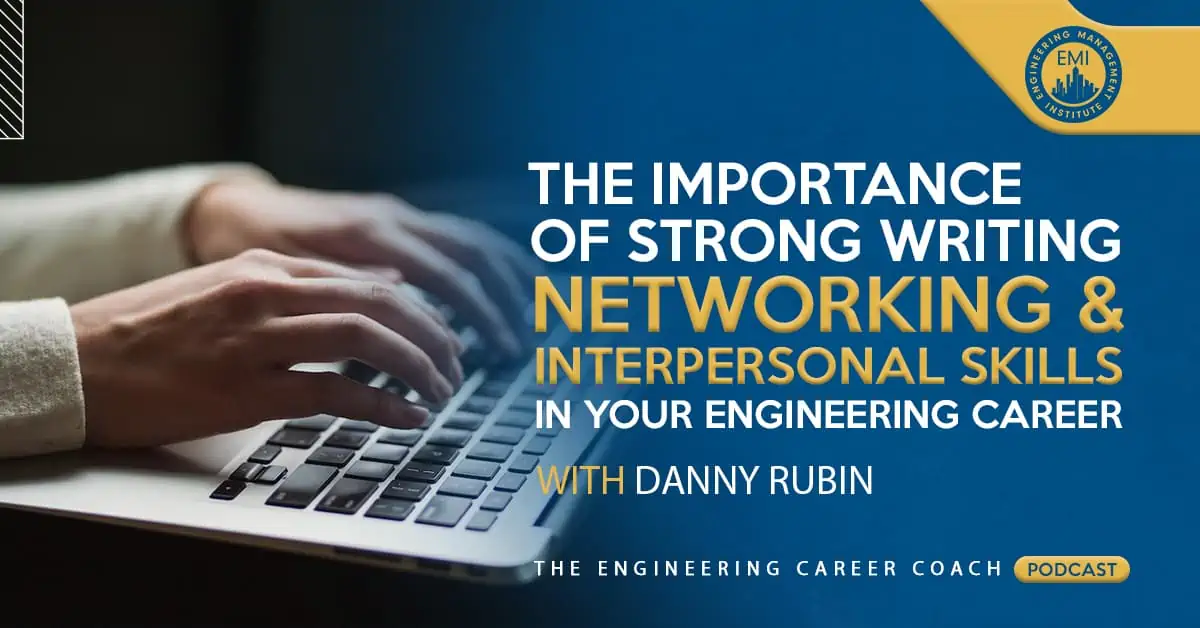 In this episode, I interview Danny Rubin who is a communications expert and author of the new book Wait, How Do I Write This Email? about the importance of strong writing, networking and interpersonal skills.
Engineering Success quote:

 Here are the key points on the importance of strong writing, networking and interpersonal skills:
First, How to write an effective email, network, or apply for a job
One of the biggest mistakes you can make in trying to make someone notice you is not to take the time to recognize the person on the other end.
Take time to make your communication efforts to others, especially people you don't know, authentic.
Explain your engineering experience clearly using:

Details
Examples
Project numbers and statistics
Linking people to your work
Secondly, How to write an email that asks for engineering career advice or requesting an experienced engineer to be your mentor
Find people in your engineering discipline who are experts in your specific discipline.
Explain to them how you came across them.
Explain to them exactly what you are looking for from them.
Always asks for their knowledge and do not ask them to do a specific favor for you.
When writing an email, always include in your email the phrase: "I realize your time is valuable." By doing this you are recognizing that someone else is giving up his or her time to help you. You need to be flexible and accommodating and work around that person's schedule.
How to craft a strong LinkedIn profile summary
A LinkedIn profile summary is the window telling other people who you are as a professional.
A recipe to use for your LinkedIn profile:

Step 1: Say who you are and where you work.
Step 2: Describe what you do in your engineering job.
Step 3: Explain why the work you do makes other people better.
How to use writing skills to build relationships and create a strong network of engineering professionals
When we write well, it helps us to build trust and that builds authenticity.
How we present ourselves and how we talk about other people when writing emails goes a long way.
To build relationships you should ask others questions. This shows interest and others will respect you for that and thus you will gain their trust.
You should follow up with them after that networking conversation by sending them a strong email the next day and telling them how much you enjoyed the conversation.
And last, How to ask smart questions at a networking event or in a job interview
If you really want to impress and surprise someone in an engineering job interview, you should ask questions about the company or the employers' biography, instead of just asking redundant regular questions.
More in this episode…
In the Take Action Today segment of the show, Danny shares some actionable tips on what to say to others when making that very important phone call.
About Danny Rubin
Danny Rubin is fast becoming the communications expert for the millennial generation. The 32-year-old author, blogger and speaker is trusted by young professionals across the country who understand the power of strong writing, networking and interpersonal skills. Danny believes improved writing skills can unlock doors and start conversations that may transform your career. He's also the author of 25 Things Every Young Professional Should Know by Age 25.
You don't have to say everything to say something.  ~Beth Moore
Books mentioned in this session include:
Wait, How Do I Write This Email?

25 Things Every Young Professional Should Know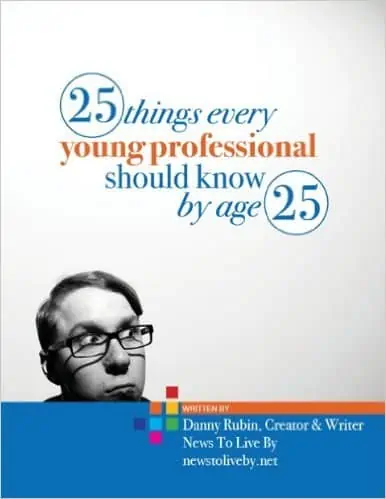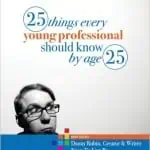 Resources and links mentioned in this session include:
News to Live By
Danny's LinkedIn
Danny's Twitter
Engineering Career Summit

We would love to hear any questions you might have or stories you might share on how you have improved your communication skills as an engineer.
Please leave your comments, feedback or questions in the section below.
To your success,
Anthony Fasano, PE, LEED AP
Engineering Management Institute
Author of Engineer Your Own Success