Podcast: Play in new window | Download | Embed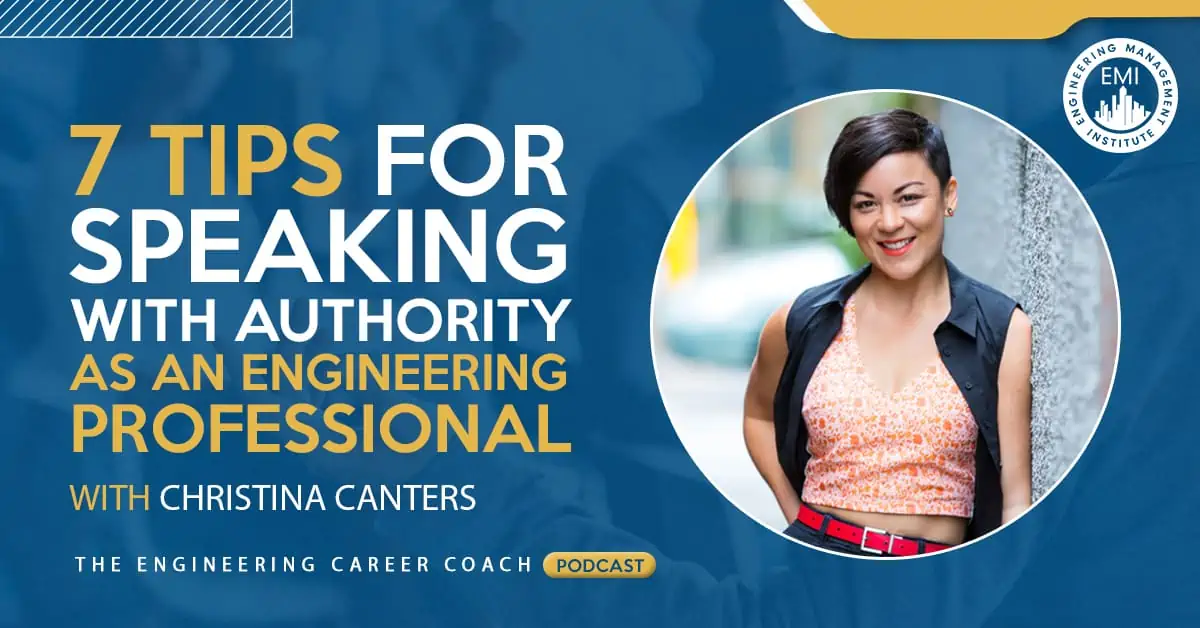 In this episode, I interview Christina Canters, a communication skills speaker, coach & trainer from the CMethod, on speaking with authority as an engineer.  She provided some great tips on how you can improve your speaking skills as an engineer.
Engineering Success quotes:




Here are 7 tips from this episode on speaking with authority as an engineering professional:
BELIEVE that you have something worthwhile to share. If you don't believe that what you have to say is valuable, then it will be very hard to speak with confidence and authority. Write down all of your strengths and ask other people what is one thing you do well and why it is valuable to them. Think about WHY you've been selected to do the job you do. Clearly they think you're good enough to do it!
Decide to CARE LESS about what others think of you when you are speaking. One of the main reasons why engineers are afraid of public speaking is because they are afraid of being judged by other people. This affects the way we speak and we come across as being inauthentic.
Speak from your DIAPHRAGM.  Take a deep breath and speak from your diaphragm so that you can project and fill the whole room so that everyone can hear you.
Learn how to INTERACT with confidence. When you politely want to interrupt someone, you can say something like: "Can I just pause you there?" When you say it like that you are not actually asking them to stop talking, but suggesting that they can continue speaking later.
Eliminate FILLER WORDS like "I guess", "I think" and "perhaps".This type of language makes you sound unsure of yourself. Get someone to record you and count how many times you use these filler words in order to become aware of how you could improve.
Body language tip #1 – STAND WITH AUTHORITY. If you want to be looked up to as a leader, you need to look like one. Be aware of how you are standing and also how you sit in meetings. Stand with your feet shoulder width apart. Be nice and firm with your feet on the ground. Keep your shoulders back and your neck nice and elongated.
Body language tip #2 – USE YOUR HANDS. Showing your palms when speaking, shows that you don't have anything to hide and that you won't attack someone. If you want to be seen as trustworthy and open and willing to be inclusive, it will be a good idea to have your palm showing when you speak, so you might speak a gesture with hands pointing up towards the ceiling. When you are sitting at a meeting table, you might gently rest your hands on the table with your palms slightly exposed.
More in this episode…
In the Take Action Today segment of the show, Christina gives one more bonus tip that you can use when implementing all of the above points.
About Christina Canters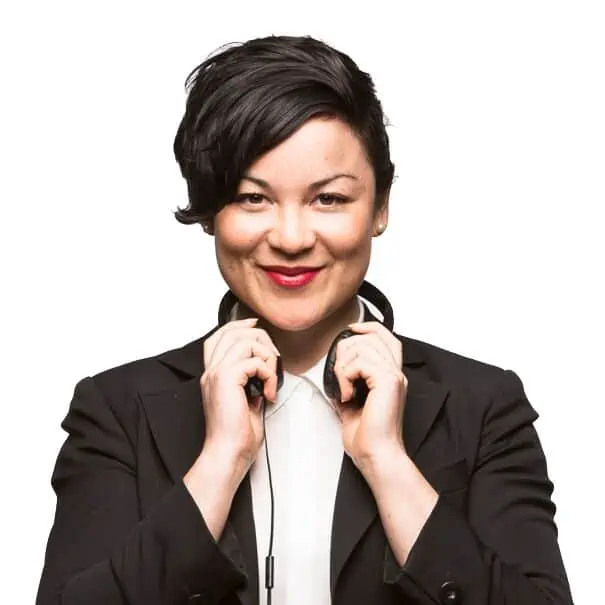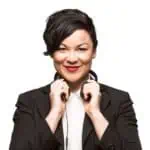 Christina Canters is a communication skills speaker, coach and founder of The C Method. She helps ambitious professionals speak, present and pitch with more confidence. An engaging speaker, Christina has wowed audiences at organizations and conferences around the world with her passion, humor and the occasional ukulele song.
In 2014, Christina left a promising career in architecture to pursue her passion – helping people build confidence in themselves and speak effectively in order to achieve success at work, in business and in life. She believes that pushing yourself out of your comfort zone is the best way to learn and grow.
Discover how to be a more confident and effective speaker by subscribing to her top-ranked podcast 'Stand Out Get Noticed' at www.thecmethod.com.
Authority without wisdom is like a heavy axe without an edge, fitter to bruise than polish." ― Anne Bradstreet
Books mentioned in this session include:
Speak to Win: How to Present with Power in Any Situation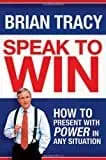 Resources and links mentioned in this session include:
TECC 021: The Engineering Career Coach Podcast – How to Be a Creative Communicator with Christina Canters
About Christina Canters – The C Method
Christina's Website
This episode is brought to you by PPI, the leader of FE, PE, or SE exam preparations. Use promo code COACH for 20 % discount at PPI2Pass.com/coach.
How can you effectively master to speak with authority?
We would love to hear any questions you might have or stories you might share on speaking with authority…
Please leave your comments, feedback or questions in the section below.
To your success,
Anthony Fasano, PE, LEED AP
Engineering Management Institute
Author of Engineer Your Own Success