Podcast: Play in new window | Download | Embed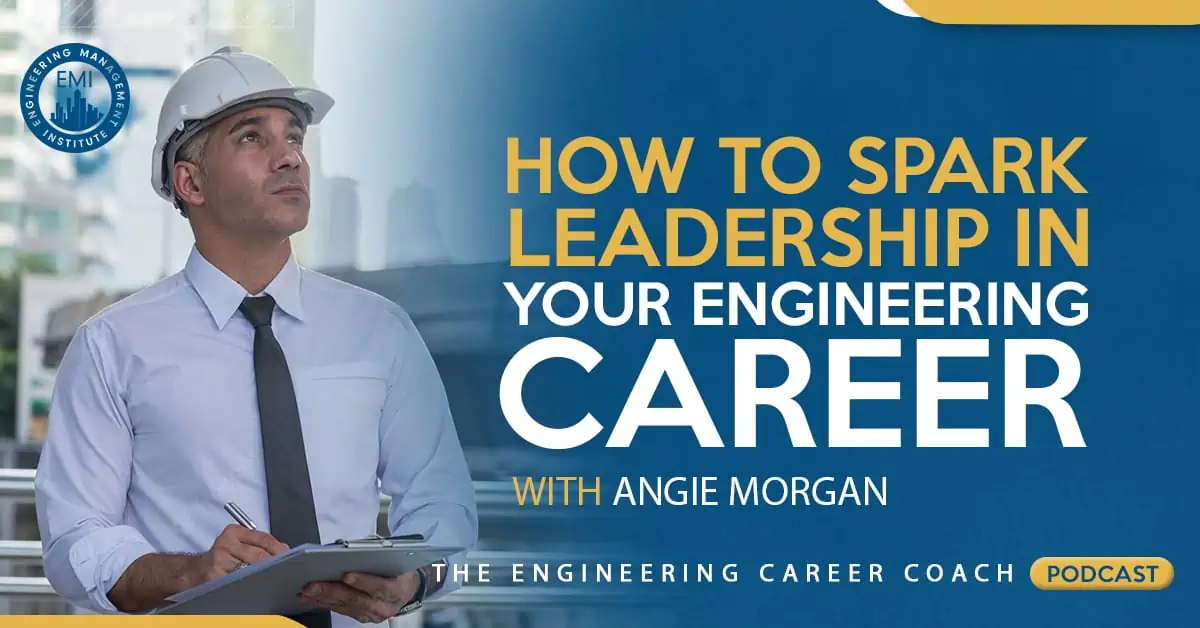 In this episode, Chris Knutson, PE interviews Angie Morgan from Lead Star on how to spark leadership in your engineering career. Angie touches on the importance of credibility, character and service-based leadership and how you can use these to build a career of success as in engineering.
Engineering Quotes:



Here are the key points on how to spark leadership in your Engineering Career:
An engineering leader is someone who influences outcomes and inspires others.
The most important leadership relationship you should have is the relationship with yourself.
Not having a ready recognition of our values, can often lead us astray as leaders.
A spark leader is someone who is seen as a doer, a thinker, a person who gets things done and stands out in an organization.
A true leader needs to understand the importance of facilitating a healthy work-life balance in order to build an effective team, and should also:

Tap into his or her intuition and perception and use it to look at a situation from somebody else's perspective.
Figure out how to take the principles of leadership and make them their own in his or her unique style.

There are fundamental behaviors that you can develop that can help you solve some of the people challenges that you are experiencing as an engineer. Knowing what those behaviors are will help you recognize these challenges earlier on in your career. Try to understand the softer side of the human dynamic and build that capability within yourself.
If you pay attention to what successful people in your organization are already doing, you may just find the keys to the habits that you need to be building now that can lead you to more success.
The sooner you can start building your relationship, the better you are going to honor your future self.
The four keys to credibility are:

Understand what is expected of you.
Demonstrate consistent behavior.
Share expectations and intentions with others.
Practice Accountability.
More in this episode…
In the Take Action Today segment of the show, we will be sharing additional elements that will help you to spark leadership in your engineering career.
About Angie Morgan
Angie is a 20-year leadership expert and founder of Lead Star. She is the New York Times and USA Today best-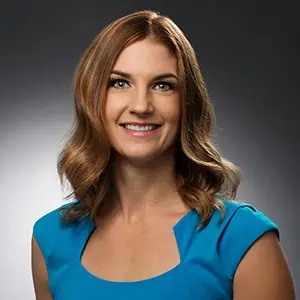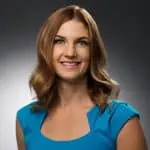 selling author of SPARK: HOW TO LEAD YOURSELF AND OTHERS TO GREATER SUCCESS and LEADING FROM THE FRONT. She has written numerous articles on leadership and organizational excellence appearing in a wide variety of publications including Forbes, Fast Company, and SUCCESS. She's been a dynamic guest on CNBC, FOX News, and CNN.
Angie also serves as the Director of the CENTER FOR CREATIVE LEADERSHIP'S PARTNER NETWORK, convening and connecting leading consultancies with the Center's innovative thought leadership, research and development solutions.
Prior to creating Lead Star, Angie worked for Pfizer and Merck as a sales professional where she had firsthand experience working in business operations.   Her leadership expertise formed after she graduated from the University of Michigan and served as an officer in the United States Marine Corps. She also holds an MBA from the Ross School of Business at the University of Michigan.
Angie's the mother of two young boys and wife of a retired Marine Corps officer. When not at work, you can find her absorbed in a book or trail running near her home in Northern Michigan.
The secret to success is good leadership, and good leadership is all about making the lives of your team members or workers better.  – Tony Dungy
Books mentioned in this session include:
Resources and links mentioned in this session include:
Lead Star
What makes a leader?
This episode is brought to you by PPI, the leader of FE, PE, or SE exam preparations. Use promo code COACH for 20% discount at PPI2Pass.com/coach. 
How can I become an effective engineering leader?
We would love to hear any questions you might have or stories you might share on how to spark leadership in your engineering career.
Please leave your comments, feedback or questions in the section below.
To your success,
Anthony Fasano, PE, LEED AP
Engineering Management Institute
Author of Engineer Your Own Success