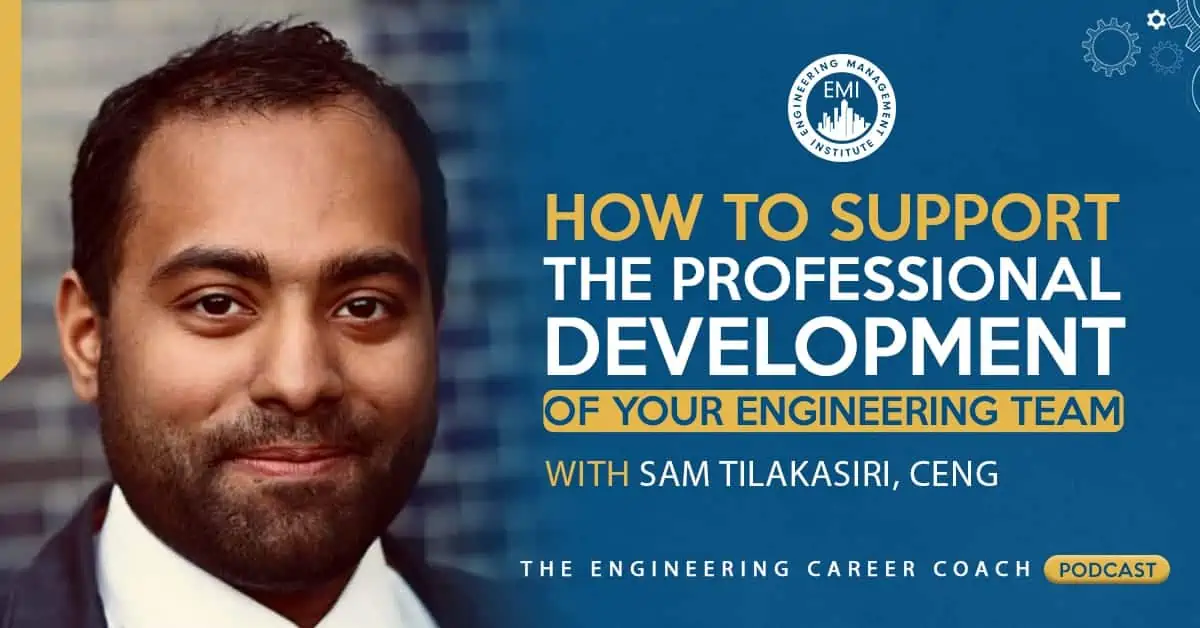 In this episode of The Engineering Career Coach Podcast, our second episode in a series about the four key drivers of great engineering managers, we dive into the key driver of providing your engineering team members with career growth opportunities. In this episode, we talk to Sam Tilakasiri CEng, an integrated project team leader for a large aerospace engineering company. Sam provides us with four action items that he takes to support his engineering team that have not only made him better, but also in the process made him a better manager. 
The four key drivers of successful engineering managers, based on research we have conducted at the Engineering Management Institute through the design of a diagnostic tool we are building called the CMAP (Current Management Ability Potential) Diagnostic Tool, include:
C: Career Growth Opportunities
M: Management Style That's Inclusive
A: Ability to Manage Projects
P: People or Interpersonal Skills
Engineering Quotes:


Here Are 4 Action Items You Can Take to Support the Professional Development of Your Engineering Team:
1. Start by listening to the team member, e.g., what their ambitions are and what experiences they have. With this, you can start to form a picture of what their career goals are.
As with any situation in life, one of the most important steps is listening. 

By listening to someone, you will learn to understand what motivates them in their careers.

Try to put yourself in their shoes and to learn about their circumstances and what they enjoy doing.
2. Identify suitable opportunities for your engineering team to build new competences. Focus on what they want and any weaknesses or development needs. Challenge people beyond their comfort zones.
By identifying a person's strengths and weaknesses, you will be able to understand what they are already good at and what they need to get better at. 

Challenging people outside of their comfort zones is a really good way to make sure an individual is performing at their highest potential. 

Once you understand where an individual can develop new strengths and new skills, it's important for you, as a leader, to make that happen.
3. Follow up with your engineering team on a regular basis. It is easy for people to forget, so gentle reminders to keep the team motivated and to develop are important.
People often tend to forget to take the time to remind themselves about the things they need to do to develop their careers. 

Regularly follow up on the things you want to develop in your career.

No matter how busy a person might be, keep reminding them to develop themselves.
4. Keep listening, because their career goals will change as they evolve in their careers. Not everyone wants to keep progressing, and, in fact, sometimes people want to ease off and reduce responsibilities. 

Keep listening to your team on a continuous basis.

You can't push people to develop if they don't want to.

You need to work with an understanding to tailor the best kind of development of the individual.



More in this episode…
In the Take Action Today segment of the show, we provide you with a specific action item that you can take to help support the professional development of your team.
About Sam Tilakasiri, CEng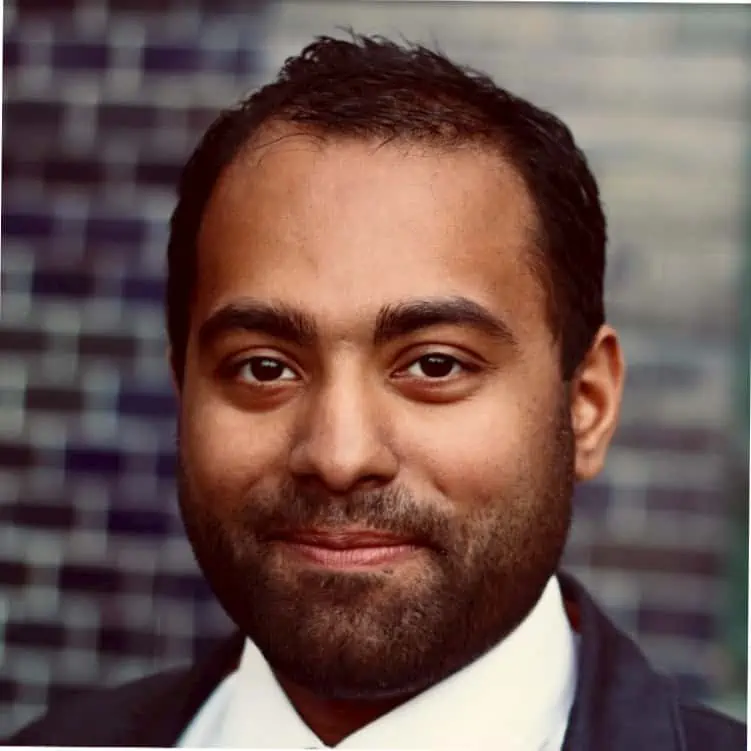 Sam has a decade of experience in the aerospace industry as an engineer and program manager at Rolls-Royce. He has project management experience on several projects, working across Germany, the UK, Spain, and Singapore. This includes general project management experience (schedule, cost, risk, changes) as well as preparation of business cases for capital expenditure and leading cross-functional teams
His main technical experience includes leading verification teams, executing complex tests (e.g., Fan Blade Off tests), managing requirements on new projects, deploying systems engineering, and developing new technologies for testing.
Sam's main passion is to lead people and ensure they are inspired to work, enjoy what they are doing, and subsequently deliver to expectations. This gives him great satisfaction. He also likes to understand complex problems and help develop solutions that are comprehensive, robust and fully meet the requirements using a systems approach.
The highlights of his education include a master's degree in Mechanical Engineering from Imperial College London (2010) and a Postgraduate Certificate in Aerospace from the University of West England (2014), which was sponsored by Rolls-Royce. Beyond this, he has consistently been motivated to learn and go beyond his comfort zone.
Sam has been accredited as a Chartered Engineer as part of the Institute of Mechanical Engineers (IMechE) since 2015. He was also an IMechE Young Member Representative for Berlin and Brandenburg, Germany, and is currently mentoring young Mechanical Engineers to achieve chartership themselves.
Resources and Links Mentioned in This Session Include:
EMI's YouTube Channel
Engineering Management Accelerator Workshop (Online) | 5 PDHs
Engineering Management Institute Professional Membership
Connect with Sam Tilakasiri
How can I support the professional development of my engineering team?
We would love to hear any questions you might have or stories you might share on the things you do to support the development of your engineering team. 
Please leave your comments, feedback or questions in the section below.
To your success,
Anthony Fasano, PE, LEED AP
Engineering Management Institute
Author of Engineer Your Own Success