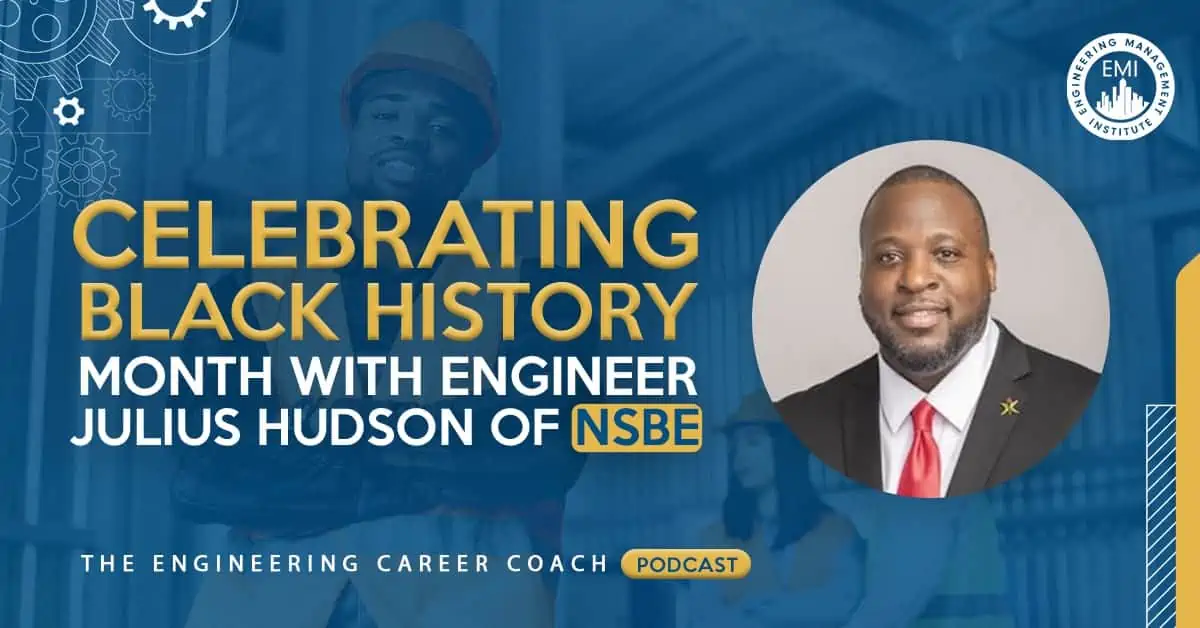 In this episode, in honor of Black History Month, we talk to Julius Hudson, who is a civil engineer, a STEM Advocate, and the National Professionals Chair at the National Society of Black Engineers (NSBE). Julius talks about how NSBE has helped him in his career and what it means to be culturally responsible.
Engineering Quotes:


Here are some of the key points discussed about Black History Month and NSBE:
As a STEM advocate, I try to continue to give back to those who are coming up right behind me by promoting STEM technology as a field of choice. 

NSBE is an organization that was started in 1975 with the nickname "Chicago Six." The "Chicago Six" consisted of six engineers who studied at Purdue University. They wanted to establish a student organization to help improve the recruitment and retention of black engineering students. NSBE has grown from one chapter to more than 300 collegiate chapters. 

The mission of NSBE is to increase the number of culturally responsible black engineers who excel academically, succeed professionally, and positively impact the community. 

The reason that I became an active member of NSBE is that it provides me with a "vehicle" to help upcoming younger professionals.

NSBE is not about the number; it is truly invested in its membership and how they contribute to society. NSBE is designed to foster the next generation of leaders and to empower members as young as third graders to get involved in STEM. 

Although times are different, some struggles are comparable, which is why a cultural piece is embedded in the programs that we do at NSBE. 

The main goal of NSBE's current 10-year Strategic Plan is to produce 10,000 black engineers annually by 2025.

Being culturally responsible means that you have a responsibility to yourself and your community to assist where you can.

Engineering is not an easy thing. To have a collected group of people joined by the struggles of engineering is what builds a family.

Learning about your heritage and your background, and being able to apply it to your career in terms of what you do daily, is a very important thing to do. 
More in this episode…
About Julius Hudson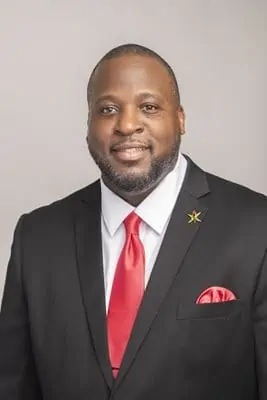 With 15 years of experience in civil infrastructure projects, Julius is experienced in civil site design, water and wastewater design, geometric highway design, right-of-way acquisition, design/project forecasting, drainage improvements, conceptual designs, preparation of construction plans and specifications, project engineering, and project estimating.
Over the past eight years, he has been working with Iconic Consulting Group, Inc. as a Project Engineer and Manager performing various professional and administrative duties related to daily operations. He also performs heavy design and QA/QC on all plans, specifications, and estimates as well as the design of various infrastructure projects with the City of Dallas, NTTA, DART, Dallas County Community College District, DFW Airport, and more.
In addition to his professional life, he is a Lifetime Member of the National Society of Black Engineers, where he has been volunteering for the past eight years in various roles. He is currently the National Professionals Chair of the Society and enjoys giving back to the STEM community.
"The role of culture is that it's the form through which we as a society reflect on who we are, where we've been, where we hope to be." ~ Wendell Pierce
Resources and links mentioned in this session include:
Engineering Management Accelerator – People Skills Course (Online) | 5 PDHs
Project Management Accelerator PM Skills Course
Connect with Julius Hudson
NSBE
NSBE Convention
We would love to hear any questions you might have or stories you might share on Black History Month. 
Please leave your comments, feedback or questions in the section below.
To your success,
Anthony Fasano, PE, LEED AP
Engineering Management Institute
Author of Engineer Your Own Success