Podcast: Play in new window | Download | Embed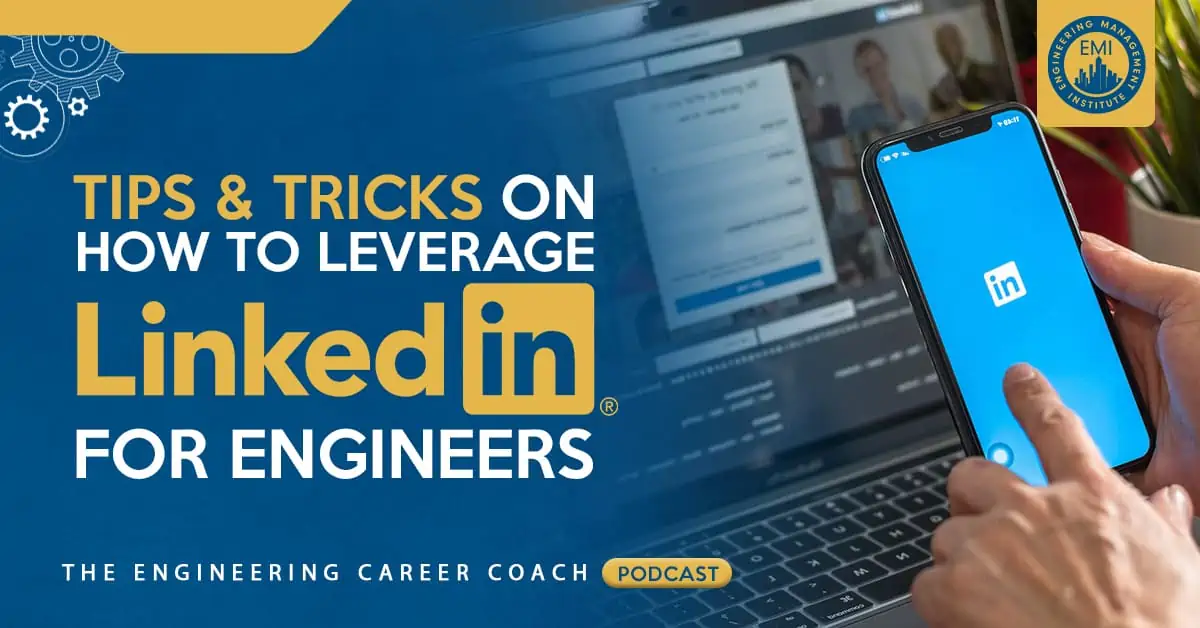 In this episode, I talk to Justin Nguyen, the founder of GetChoGrindUp, a movement to help students navigate their way through college. We talk about LinkedIn for engineers, how to get started on it, and how to grow your network. Justin also shares some pretty amazing tips with us that will definitely help you to use LinkedIn as a tool that can help you succeed as a professional.
Engineering Quotes:


Here Are Some of the Key Points Discussed About Getting a 5-Star LinkedIn Profile:
The original premise of GetChoGrindUp was student advice by students. This had to change after Justin graduated, so he changed it to be more of a platform that crowdsourced college information.
It is not easy to get internships through the traditional ways. You need to meet people that you know can offer internships, and then try to turn the conversations toward internships. This is a more effective way to get internships.
To find keywords to use on your profile, find five different job descriptions for the job that you want and upload them to Jobscan. Jobscan will rank how many times a specific keyword pops up on those job descriptions. Pick the top five keywords and find ways to implement them in your headline and your summary.
If you are new to LinkedIn and you are trying to build up your profile, you can go to the "My Network" tab and enter your email address. LinkedIn will send a connection invitation to everyone in your contacts.
You should link your profile to the profile of the company you work for. It is a great way to help with LinkedIn search and will help people to find your profile easier.

For anyone who is coming from a technical background, coming up with content on LinkedIn can seem daunting. Try documenting the journey of something being developed, or maybe post about what is happening in the industry. This will showcase your expertise in a specific niche.
7 Things You Need to Do Get an All-Star Rated Profile on LinkedIn:
1. Profile Picture and Background Photo
Your profile picture needs to be in line with your occupation or the company you work for. Your background image needs to be more of your personal brand, e.g., a cityscape if you want to work in a city. These are the first aesthetic things that a recruiter will see when they land on your LinkedIn profile, and they will give the recruiter an indication as to who they will be dealing with.
2. Headline
This is important because it is on your profile and it will be displayed next to your profile picture on the content that you have posted. Keep the beginning interesting and load it with what you do to help a company out. You need to have more search engine optimization (SEO)-specific words at the end to help out with LinkedIn search. There are 120 characters available in your LinkedIn header, but if you need some extra space, use your mobile to set up your profile and the number of characters available will go up to 160.
3. A Complete Summary or About Section
Add some accomplishments that showcase the skills you have and make sure that your summary has the SEO properties in it. This is the place where you want the recruiter to "fall in love" with you. Showcase your story and it will let the recruiters find a common ground with you, e.g., the recruiter and you share an interest or have the same hometown.
4. Current Position and Any Previous Work Experience
Copy and paste your resume here. If you have any links to personal websites, projects, or pictures of projects, this is a great place to feature them on your LinkedIn profile.
5. Add 10 to 20 Skills
Go back to Jobscan and look at the keywords. Most of the keywords are more likely skills that you can add into this section on your profile. It is a huge SEO boost if you can get to 99 or more skill endorsements from multiple people.
6. Education
Enter your school details here which will also give you access to the Alumni tool. This tool is very influential when you are trying to look for someone when you want to change careers.
7. Connections
Fifty connections is the bare minimum, but you should be aiming for 500 connections. If you have less than 500, people viewing your profile can see exactly how many connections you have. If you have more than 500, then the connections value on your profile will say 500+.
More in This Episode…
In the Take Action Today segment of the show, Justin talks about his popular course called, "Accelerate Your Career with LinkedIn," and he gives advice on the first step that a new LinkedIn user can take.
About Justin Nguyen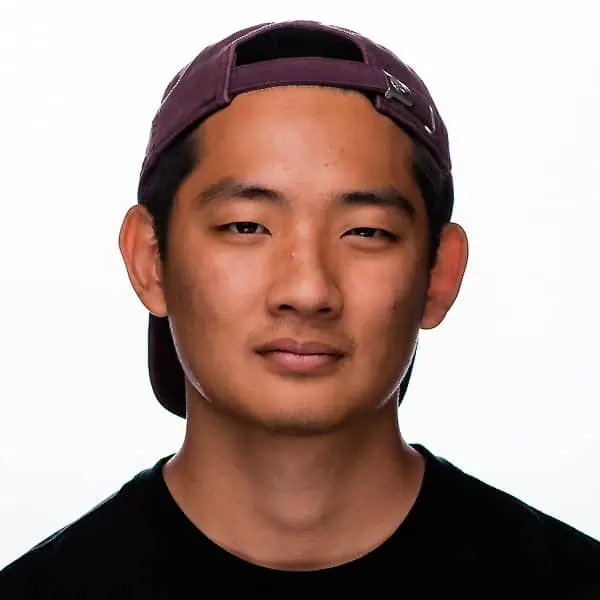 Justin is the founder of GetChoGrindUp, a movement to help students navigate their way through college. He is also the host of the iTunes Top 100 podcast Declassified College, where he unlocks cheat codes to thriving in college in bite-sized episodes. Justin has grown his podcast through his LinkedIn content, where he has over 7,000 followers and receives over 200,000 views each month.
"My belief and goal is that every professional in the world should be on a service like LinkedIn." ~ Reid Hoffman
Resources and Links Mentioned in This Session Include:
GetChoGrindUp
Declassified College Podcast
Connect with Justin Win on LinkedIn
Jobscan
Justin's course, "Accelerate Your Career with LinkedIn"
The Alumni Tool|
Engineering Management Accelerator
We would love to hear any questions you might have or stories you might share on how LinkedIn has helped you to grow in your career.
Please leave your comments, feedback, or questions in the section below.
To your success,
Anthony Fasano, PE, LEED AP
The Engineering Career Coach
Author of Engineer Your Own Success