Podcast: Play in new window | Download | Embed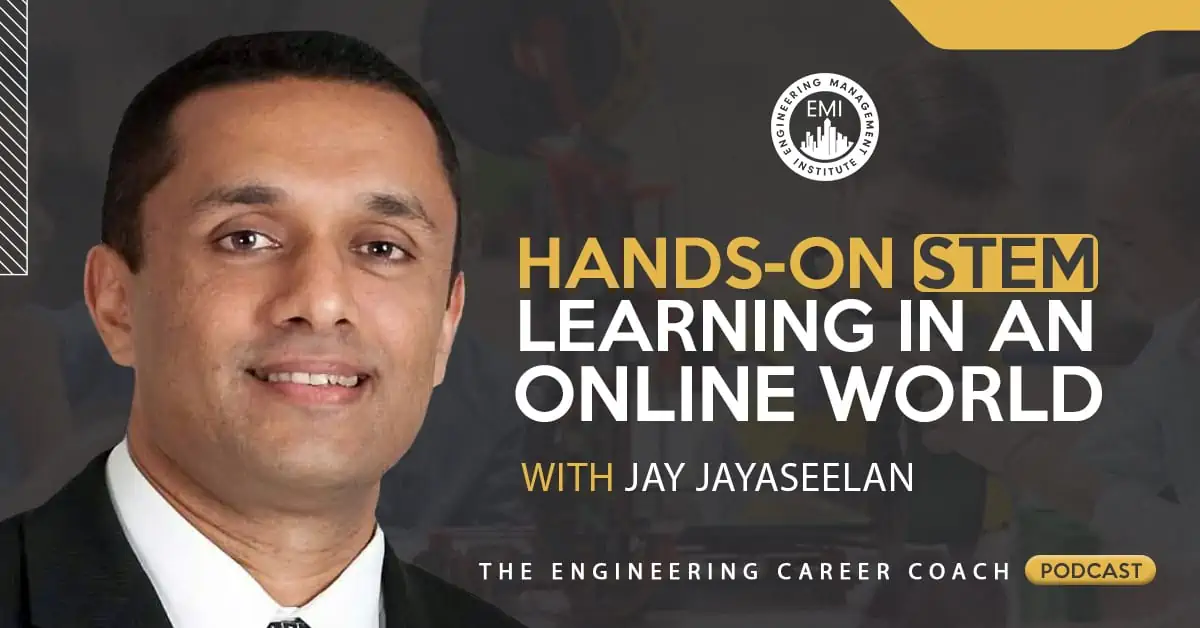 In this episode, I talk to Jay Jayaseelan, the founder of Learning Through Robotics, a STEM platform that teaches and reinforces STEM concepts through "hands-on" activities using robotics technology. Jay talks to us about how STEM courses can help kids excel in science and math and how hands-on learning play and learning through robotics methods can help bridge the gap of missed experience.
Engineering Quotes:


Here Are Some of the Key Points Discussed About Learning Through Robotics and How They Bridge the Gap for Missed Experience for Kids:
If people have interest, they will keep on learning long after they have obtained a degree.
Jay decided to move away from the financial field after he discovered that he and his son were interested in building things and learning how things worked. He then created a program where younger children could build and program models and get educated by it.
Learning Through Robotics is a hands-on approach to education. Children use models and Legos to create robots that can move. They then use a basic programming software to program the robots and make them move or even talk. It is very exciting for a child to make a toy, then make it do something, and then see how it does what they wanted it to do. They are then taught that they need to learn things like physics, math, and coding to make the toy move, which increases their interest in these subjects.
Learning Through Robotics can help bridge the gap of missed experiences for kids by sending them a box with something they can build while an instructor is watching them on Zoom. The student can see and talk to the instructor while they are building the model. The programming part is then taught using online methods. Doing it this way, the student still has interaction by seeing and talking while they build and program the model.
Technology has changed a lot over the last 10 years. This has caused the top five jobs of 10 years ago to not even be in the top 10 jobs of today. Our children need to learn in such a way that they will be ready for the top jobs when they complete school and university. To do this, we need to make kids interested in what is coming up in future technology-related programs.
School and school districts need to play a major role in getting girls interested in science and technology. Learning Through Robots offers STEM Robotics for Girls classes. These classes are a gathering of young girls who are taught by female teachers. These classes are still in the beginning stages.
To promote Learning Through Robotics, Jay and his team visited classes and spoke about robotics to the students. Now during the pandemic, they have moved to online programs, which can broaden their reach beyond Utah.
Teaching is not just filling a cup; it is lighting a fire. If you do not teach enthusiastically in this way, then you will be a boring teacher."
More in This Episode…
In the Take Action Today segment of the show, Jay talks about how STEM professionals can start driving STEM.
About Jay Jayaseelan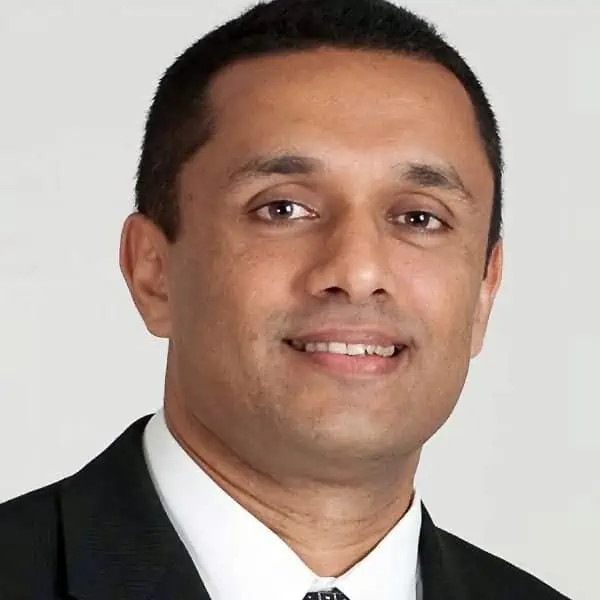 Jay Jayaseelan is a passionate advocate for the improvement of STEM education in the U.S. The founder of Learning Through Robotics, Jay has taught over 24,000 K-12 children—including his own—principles of science and math through a hands-on approach based on the systems used in Jay's native Singapore and other Asian countries. In addition to speaking five languages, Jay holds a bachelor's degree in International Business Management from Brigham Young University and an MBA from the University of Edinburgh.
"You can teach a student a lesson for a day, but if you teach him to learn by creating curiosity, he will continue the learning process as long as he lives."  ~ Clay P. Bedford
Resources and Links Mentioned in This Session Include:
Learning Through Robotics
Connect with Jay Jayaseelan on LinkedIn
EMI YouTube Channel
We would love to hear any questions you might have or stories you might share on how Learning Through Robotics can help with educating children for the future.
Please leave your comments, feedback, or questions in the section below.
To your success,
Anthony Fasano, P.E., LEED AP
The Engineering Career Coach
Author of Engineer Your Own Success