Podcast: Play in new window | Download | Embed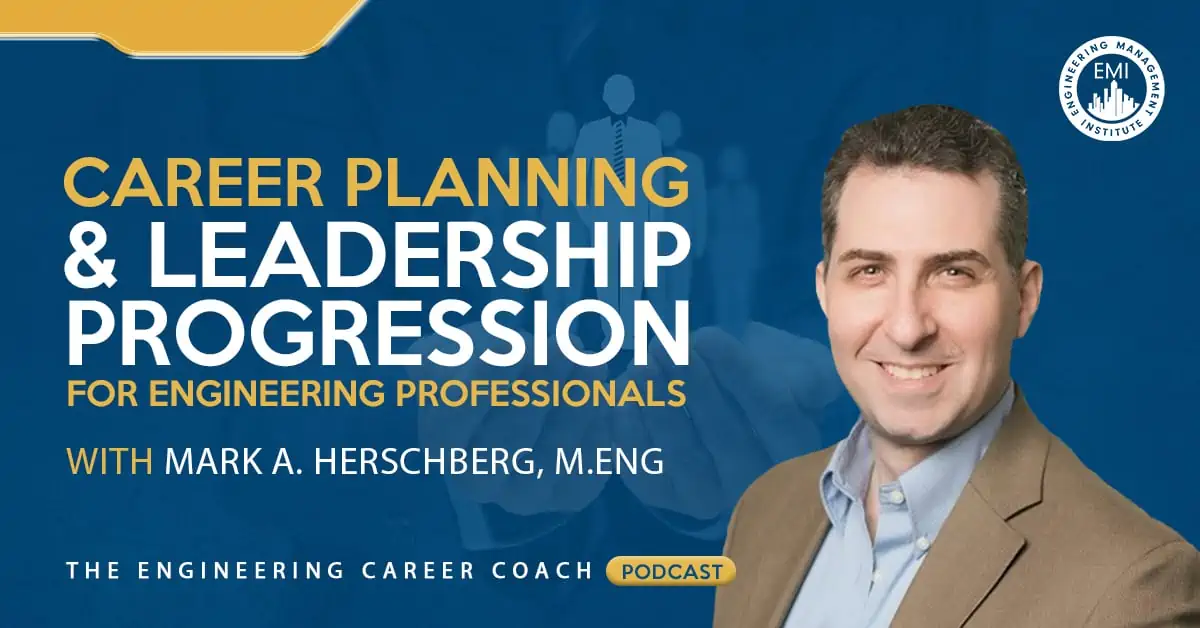 In this episode, I talk to Mark A. Herschberg, M.Eng, a seasoned executive and cybersecurity expert and author of the book called: "The Career Toolkit: Essential Skills for Success That No One Taught You" about the importance of career planning, networking, communication, leadership, and management as an engineer.
Engineering Quotes:


Here Are Some of the Key Points Discussed About Career Planning and Leadership Progression for Engineering Professionals:
Career planning will help you to proactively move towards your goal. Your plans seldom work out as scripted, so you need to adjust them along the way.
When creating your career plan, get input from people. Ask questions that will help you with your planning.
Find out which skills and attributes are needed in the next level of your path and look at your plan often to reflect and make changes as you go.
Positional leadership is any person that has a higher position than yourself in the company. These people have an authority that comes from that position. Some of the most inspiring leaders did not have an authority position. They rallied people to work with them and stand together towards the changes they wanted. That is known as influential leadership.
To practice leadership every day, make a list of qualities that a leader should have, and then imagine yourself as that leader. Think of which skills and attributes you would want in your followers. You will find that the lists for the leader and followers are the same. Developing the skills on your list can help you to be an effective follower and team member. It will continue to help you grow in your career.
There are many different situational qualities of a great leader. Some of the general qualities are good communicators, clarity of thought, integrity, competence, and good listeners.
When it comes to being a good communicator, you need to understand that everyone has different mental models, understanding, domain experience, and that they communicate with that as a background. Not recognizing this can lead to miscommunication. The more we make sure our mental models are as close as possible, the more effective we are at communications, and the more we can reduce miscommunication.
If you are an introvert and want to be in a leadership position, you need to propose a new way of approaching things. Instead of wanting answers immediately, leave some reflective time where everyone can first think of ideas before coming together and conversing about the ideas. It is a great way to promote independent thoughts and will bring forth a greater diversity of ideas. This approach will be beneficial to both extroverted and introverted people.
Networking is a skill that everyone should learn and is all about relationship building. If you have ever had a friend, then you already know how to network. Networking does not need to be done in a crowded room or conference. It can be done one-on-one which is a great way to build relationships. Meet people, take an interest in them, get to know them, and build that relationship over time.
When networking, people make the mistake of thinking that they should only focus on their discipline. Remember that your network is not only the people that you know but also the people they know. You do not know who has a contact in their network that could help you at a point in time. Therefore, it is important to build out diversity in our networks.
More in This Episode…
In the Take Action Today segment of the show, Mark talks about one important way to build on the skills mentioned in this episode.
About Mark A. Herschberg, M.Eng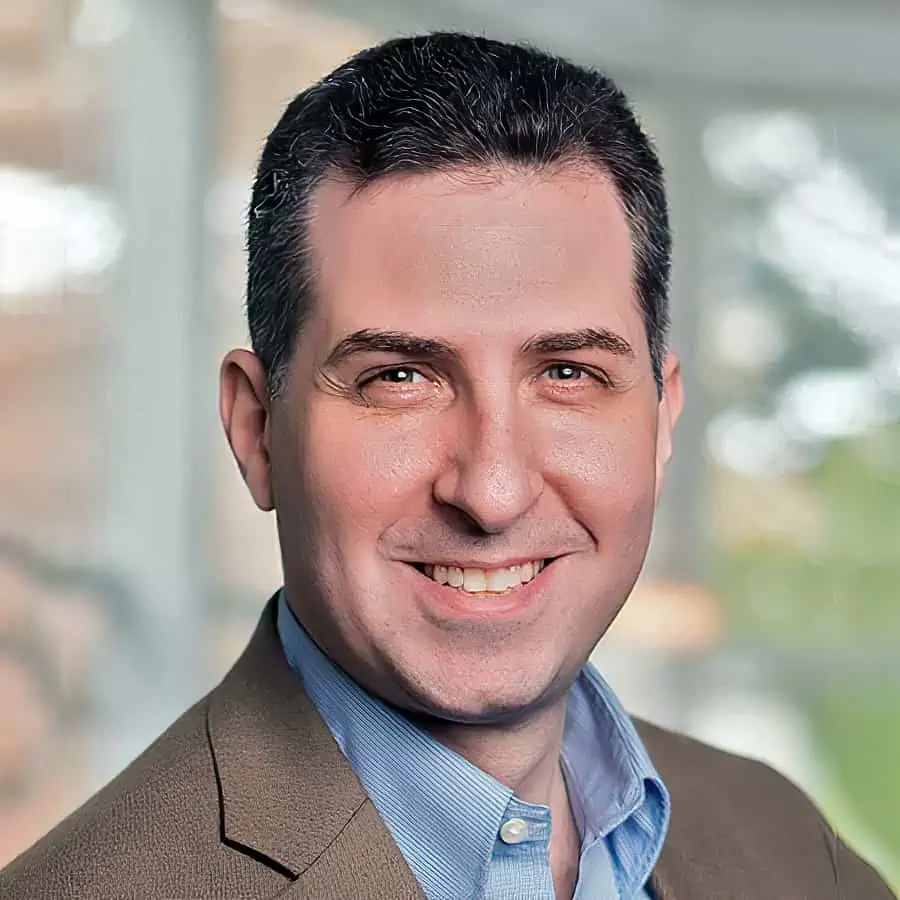 Mark A. Herschberg, M.Eng, is the author of The Career Toolkit, Essential Skills for Success That No One Taught You. From tracking criminals and terrorists on the dark web to creating marketplaces and new authentication systems, Mark has spent his career launching and developing new ventures at startups and Fortune 500s and in academia. He helped start the Undergraduate Practice Opportunities Program, dubbed MIT's "career success accelerator," where he teaches annually. At MIT, he received a B.S. in physics, a B.S. in electrical engineering & computer science, and an M.Eng. in electrical engineering & computer science, focusing on cryptography. At Harvard Business School, Mark helped create a platform used to teach finance at prominent business schools. He also works with many non-profits, including Techie Youth and Plant A Million Corals. He was one of the top-ranked ballroom dancers in the country and now lives in New York City, where he is known for his social gatherings, including his annual Halloween party, as well as his diverse cufflink collection.
"It is not what you achieve – it is what you overcome. That's what defines your career." — Carlton Fisk
Books Mentioned in This Episode:
The Career Toolkit: Essential Skills for Success That No One Taught You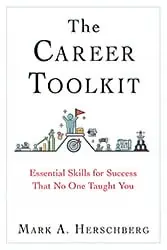 Resources and Links Mentioned in This Session Include:
The Career Toolkit Book Website
Connect with Mark A. Herschberg on LinkedIn
We would love to hear any questions you might have or stories you might share on, career planning and leadership progression for engineering professionals.
Please leave your comments, feedback, or questions in the section below.
To your success,
Jeff Perry, MBA
Host of The Engineering Career Coach Podcast