Podcast: Play in new window | Download | Embed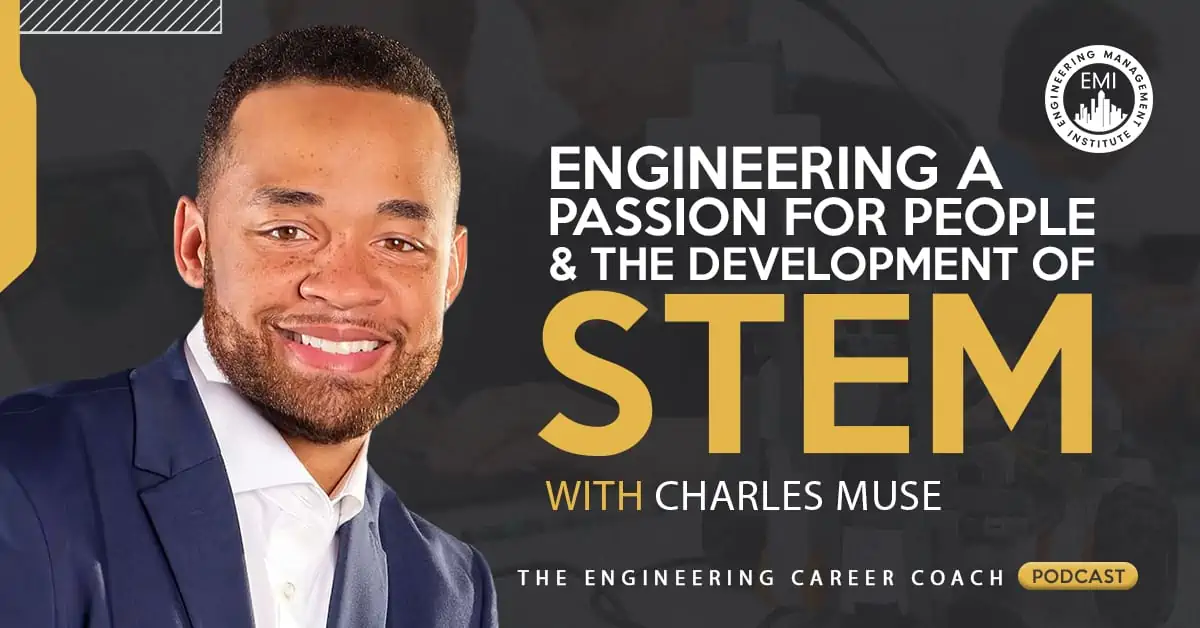 In this episode, we talk with Charles Muse, a Program Engineering Manager at General Motors in Detroit, Michigan, about his career and some of the major projects he has worked on, including his passion for people and the development of STEM.
Engineering Quotes:


Here Are Some of the Key Points Discussed About Engineering a Passion for People:
Aerodynamics includes the study of the pressure of a fluid over a car. It is about redesigning a car to use its force as a purpose. There are two different ways you can do that:

You can focus more on drag reduction, which is more about energy efficiency. The less pressure there is on a car, the less energy you will have to expel to propel the car down the road.
For a performance car, you need to reduce the overall drag to a degree. However, there are areas of the car that you will need to increase. You will need to design the car from an aerodynamic perspective to take advantage of the forces that are present.

The most exciting part of being part of the General Motors team is that you have a team full of open-minded, can-do attitude people who are marching toward the innovation and the revolution of how we can move people by having a passion for people. The best part of the job is not necessarily what we are working on, but who we are working with and what our ultimate goal is.
When you want to make society a better place, you have to start with engineering because engineers are inherent problem-solvers and critical thinkers. Every time you open your eyes, you see engineering, no matter what it is that you do, whatever technology you use, or what utensils you use in the house; everything that you pretty much touch was engineered.
We all have a passion to solve problems, and problems are not going to go away at any point in time in this world. As long as you have engineers in the world, you will have an army of people trying to resolve those issues.
I think the ultimate goal that we all should have is being able to have the next generation start where we ended. There is a melting pot of diverse talents, ideas, and perceptions, and that is probably the most resilient thing you can build in any team.
It doesn't matter where you start or what your background is — when you start to deep root in your passions and follow those things, everything else becomes so much easier. Make sure that everything you love to do, you are actually doing.
More in This Episode…
In the Take Action Today segment of the show, Charles provides us with an actionable tip on how you can take action and follow your passion.
About Charles Muse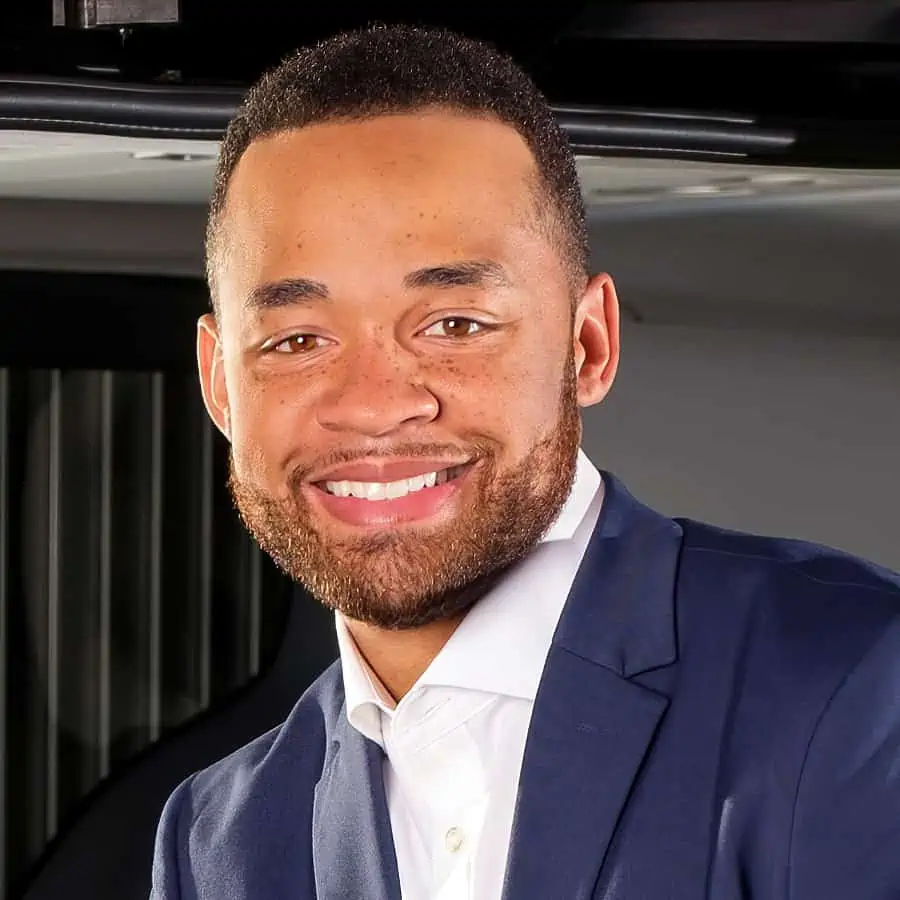 Charles Muse joined General Motors (GM) in 2011 as a University intern at the Milford Proving Grounds. At the time, he was the only African American intern studying Aeronautical and Astronautical Engineering, an uncommon discipline in the automotive field. Since joining GM, Charles has excelled in various assignments, each growing in scope and responsibility. He has held positions across multiple functions and commodities, including Global Noise & Vibration, Chassis, Energy & Aerodynamics, Engineering Operations, Design & Release Engineering, as well as Autonomous and Electrified Vehicle Engineering. During this time, he was quickly recognized as high potential and promoted to lead roles as a result of his virtuous leadership, ability to innovate, effective team building, drive for results, and track record of exceeding business standards.
Muse holds the position of Program Engineering Manager within GM's division of Autonomous & Electrified Vehicles. He is currently working on the Cruise Origin, which is a future autonomous ridesharing vehicle and collaborative project involving GM, Honda, and Cruise. As the only African American in his department, he is responsible for various critical aspects of executing, arguably, the most complex program in the company. His responsibilities include cross-functional integration lead (across all vehicle engineering, autonomous vehicle technologies, etc.), engineering representative and authority in financial, manufacturing, design, and purchasing forums, while also supporting all engineering activities (pre-production builds, issue resolution, system integration, requirement specification, etc.). Muse also leads two revolutionary technologies needed to execute validation and service of fully autonomous vehicles, managing a $20M budget and very complex deliverables.
"Without change there is no innovation, creativity, or incentive for improvement. Those who initiate change will have a better opportunity to manage the change that is inevitable." ~ William Pollard
Resources and links mentioned in this session include:
Connect with Charles on LinkedIn
General Motors
We would love to hear any questions you might have or stories you might share on engineering a passion for people.
Please leave your comments, feedback or questions in the section below.
To your success,
Anthony Fasano, P.E., LEED AP
The Engineering Management Institute
Author of Engineer Your Own Success