Podcast: Play in new window | Download | Embed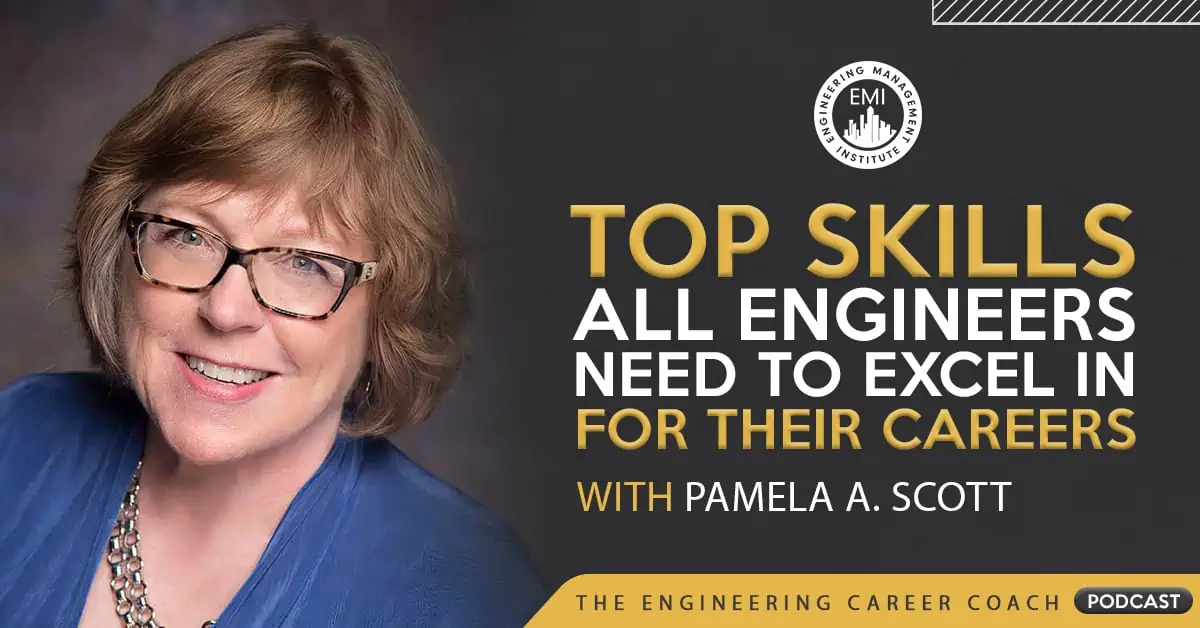 In this episode, we talk to Pamela A. Scott, an executive coach to CEOs and business owners, focusing on communication, managing people, leadership, and emotional intelligence. You might have seen some of the inspirational articles she has authored on The Engineering Management Institute blog before. She's also been a guest speaker for EMI's program, The Civil Engineering Collective and in this episode she talks about how engineers can grow and advance their careers by discussing certain skills all engineers need and can always improve upon.
Engineering Quotes:


Here Are Some of the Key Points Discussed About Top Skills All Engineers Need to Excel in for Their Careers:
Improved communication
To improve your communication, learning how to ask questions correctly will help you get the information you need. Understand that a client cannot read your mind, and you cannot read theirs. Communication is the only way that you and your client can understand what the other one wants or needs.
A conversation is a two-way, circular process. When someone talks to you, you will hear it and interpret it through your life experiences, and vice versa. Many factors from life experiences determine how one interprets how they understand what they hear. Not having the ability to read someone's mind is what makes communication difficult. Asking good questions and listening attentively to the answers is the only way to have good communication.
Engineers must show initiative. If you see something that must be addressed, good or bad, then get up and tell somebody who is in the position to get it seen to. It could be something that you see, but your boss is not aware of it. If you don't step up and talk about these things, you are sitting back and hoping that someone is reading your mind. For you to grow and move forward in your career, you need to take chances. Taking initiative is one of the chances you must take so that the leadership in the company can see that they can depend on you
Be on the lookout for business
To get good answers with as much information as possible (not simple yes or no answers), you must ask good questions. To do it, you must ask probing questions that dig deeper based on the 5Ws-and-an-H rule. What, when, where, why, who, and how. Try asking five questions on each subject to dive deep and understand what the person is saying.
To understand how an engineering business operates, you must think of the position you are currently working in. You go to work, get your job done, and then go home at the end of the day. To truly understand how an engineering business works, you must know what everyone else in all the different positions in the business are doing. Look at how they all fit together and work toward the company goal. It is career-enhancing for engineers to understand how the engineering business operates. Look for a course that focuses on how engineering businesses work to further your knowledge and maybe attract the attention of your superiors.
Engineers must continue learning, look for opportunities, and find resources on growing their careers.
More in This Episode…
In the Take Action Today segment of the show, Pamela talks about how engineers can develop and grow their communication skills.
About the Guest, Pamela A. Scott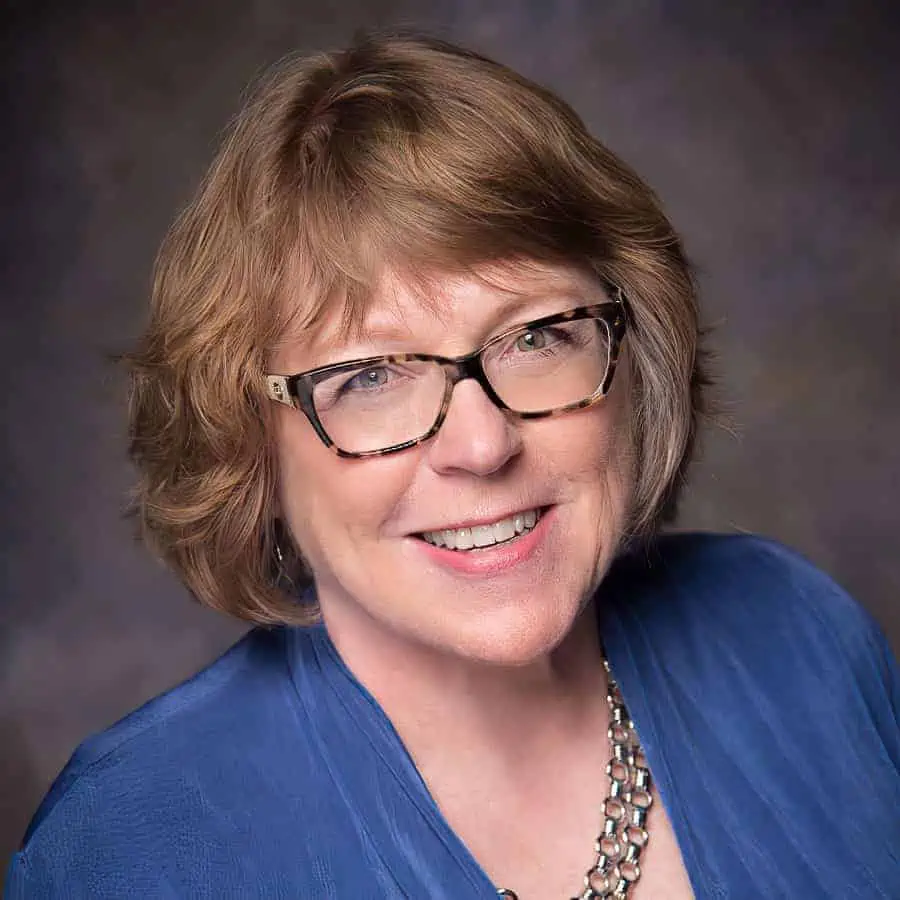 Pam is an executive coach to CEOs and business owners, focusing on communication, managing people, leadership, and emotional intelligence. Her tagline says it best: "Numbers may drive the business, but people drive the numbers."
Pam started her company more than 20 years ago. For much of that time, Pam has coached engineers and architects to be leaders in their companies.
She brings more than 25 years of communications expertise and leadership experience to the table, as she is:
A national award-winning newspaper editor
A communications specialist writing for Congress
A successful entrepreneur specializing in coaching clients to reach their full potential
Clients have ranged from solo practitioners to companies such as Turner Broadcasting System, Coca Cola, and the Federal Reserve Bank, and engineering firms such as Walter P. Moore. For 15 years, Pam was a member of Vistage, an international organization of CEOs.
Pam has a master's in education and human development from George Washington University and a bachelor's in communication from Bethany College. In Toastmasters, she has achieved Advanced Communicator Bronze and Advanced Leadership Bronze levels.
About the Host, Jeff Perry, MBA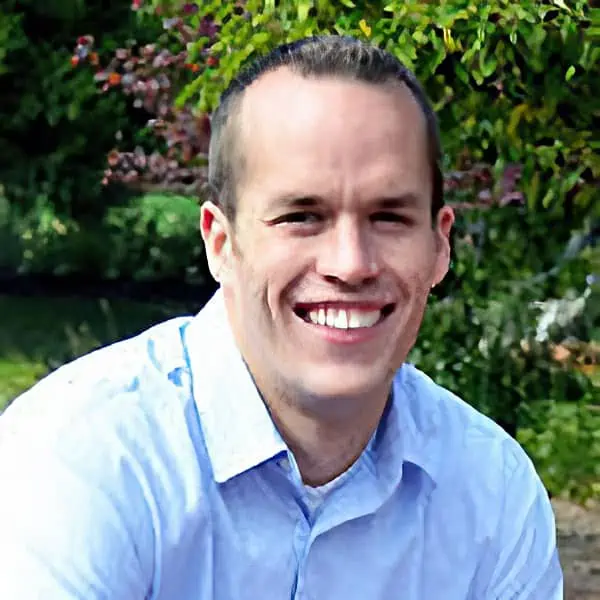 Jeff Perry is a leadership/career coach for engineers, building mindsets, leadership, and career intentions to unlock hidden potential and remove self-imposed roadblocks for career and life. For years, he has had the pleasure of supporting engineers and software pros, from new grads to director level. Having been on the front lines in the technical world, he has been able to map out the necessary skills for becoming a quality leader in the field.
You can connect with Jeff on LinkedIn at https://www.linkedin.com/in/jeffcperry/ or visit his website, https://morethan-engineering.com. Jeff also has a new, FREE, on-demand training course for engineers who are job searching or in job transitions. You can see it at https://engineeringcareeraccelerator.com.
Resources and Links Mentioned in This Session Include:
EMI Blog Post: Leadership Skills You Can Develop Now
Mentor Loft
Connect with Pamela A. Scott on LinkedIn
Send Pamela an email: Use "EMI" as the subject line
This Episode Is Brought to You by ASME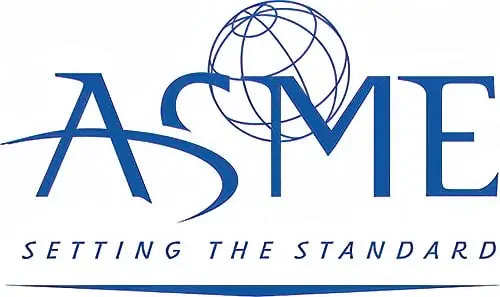 ASME – the American Society of Mechanical Engineers – serves a wide-ranging engineering community through quality learning, the development of codes and standards, certifications, research, conferences, publications, government relations, and other forms of outreach. Becoming a member and joining the ASME community is the most important connection a current or future Mechanical Engineer can make. Don't miss your chance to advance your career, enhance your professional network, and find your next ME opportunity, check out ASME on www.asme.org
We would love to hear any questions you might have or stories you might share on top skills all engineers need to excel in their careers.
Please leave your comments, feedback, or questions in the section below.
To your success,
Jeff Perry, MBA
Host of The Engineering Career Coach Podcast