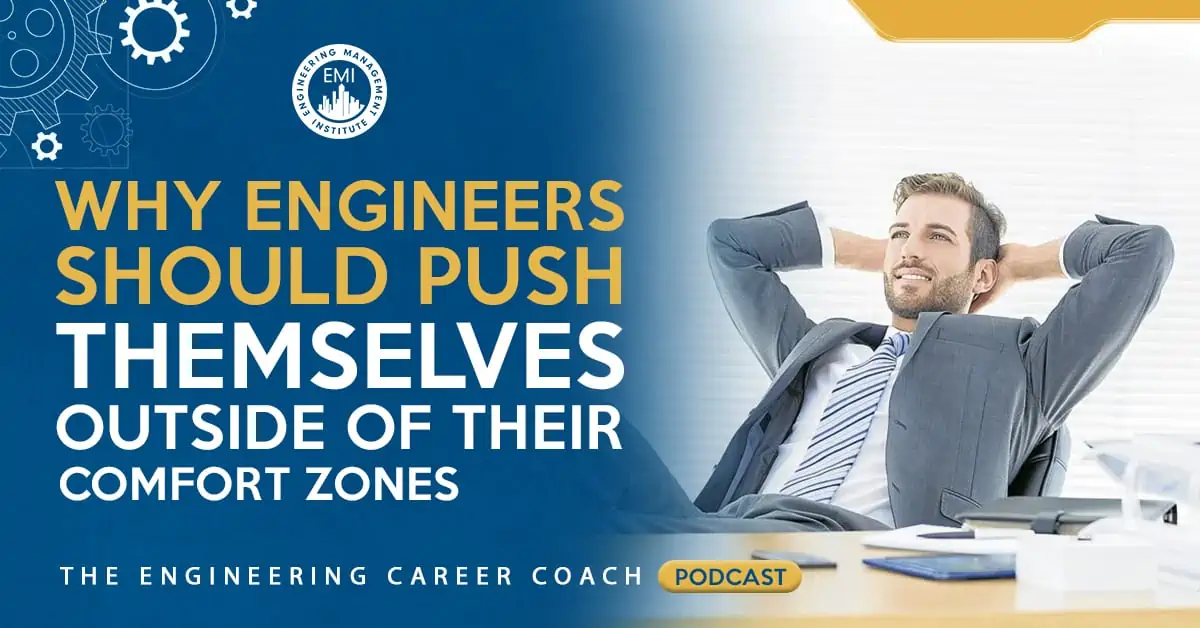 In this episode, I talk about why it is so important for engineers to push themselves outside of their comfort zones by sharing a recent experience I had and how that experience helped build my confidence. I also walk you through a five-step framework that you can use to push yourself out of your comfort zone.

Here Are Some of the Key Points Discussed About Why Engineers Should Push Themselves Outside of Their Comfort Zones:
Moving beyond your comfort zone is one of the most important things you can do to grow in your engineering career. It is good to have routines, but continuously doing the same thing can sometimes hold you back. It holds you back from doing what you need to do to grow.
Having confidence in yourself is the most important thing in your career. Most of the time, your limits are self-imposed, and you must overcome these self-imposed limits to grow.
There are things that many of us do not like to do, such as public speaking or even leading people. These are self-imposed limitations that we have put on ourselves. Whatever makes you uncomfortable should be the things that you try to do.
The 5-Step Framework to Push Yourself Out of Your Comfort Zone:

1. Become Aware of What's Outside of Your Comfort Zone and What You Are Aiming to Overcome

Make a list of all the things you are uncomfortable doing in your career.
2. Get Comfortable With Discomfort
The only way you get comfortable with discomfort is to do the things that make you uncomfortable. Visualize how you would feel if you could overcome and do some of these things.
3. Devise a Plan
Put together a plan that has a milestone and a date for how you will try to do one of the things on your list. We often do not do something because we do not have a good execution plan. Only saying you want to do something is not enough.
4. Take Action in Small Baby Steps
Using public speaking as an example, you might want to start at something like Toastmasters. It helps with desensitization. The more you do something, the less sensitive you become toward it. Start small and learn from it before taking on bigger audiences.
5. Find Accountability Partners
This is the most important step. Get someone you can commit to on this goal and who will hold you accountable. When we want to do something but do not tell anyone about it or not find someone to hold us accountable, we lie to ourselves.
This Episode Is Brought to You By:

Washington State University

Washington State University's Engineering and Technology Management master's degree program is a perfect balance of technical and managerial education that helps prepare practicing engineers for managing projects, people, and organizational systems. As one former student noted, "The knowledge that I gained from the ETM Program helped me become a more competent, confident engineer and manager. The program greatly impacted my career and has been a key element in my continued success." Learn more about the Engineering Management profession at etm.wsu.edu or [email protected]. Take charge of your career and reach out today.
ASME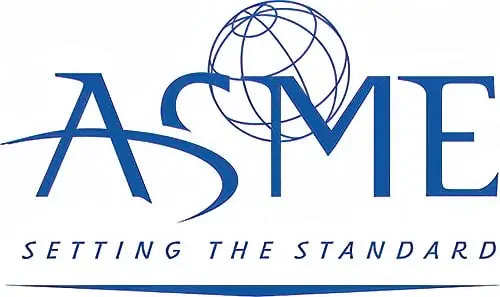 ASME — the American Society of Mechanical Engineers — serves a wide-ranging engineering community through quality learning, the development of codes and standards, certifications, research, conferences, publications, government relations, and other forms of outreach. Becoming a member and joining the ASME community is the most important connection a current or future mechanical engineer can make. Members can engage with various ASME Sections and Technical Divisions, led by ASME volunteers. ASME members get access to a variety of Career Resources to help you throughout your career, whether you're just out of school, or an already-seasoned professional. Search for rewarding engineering jobs at ASME's Career Center or focus on your professional development by participating in live webinars on key topics. Don't miss your chance to advance your career, enhance your professional network, and find your next ME opportunity. Check out ASME on www.asme.org.
We would love to hear any questions you might have or stories you might share on why you think engineers should push themselves outside of their comfort zones.
Please leave your comments, feedback, or questions in the section below.
To your success,
Anthony Fasano, P.E., LEED AP
The Engineering Management Institute
Author of Engineer Your Own Success