Podcast: Play in new window | Download | Embed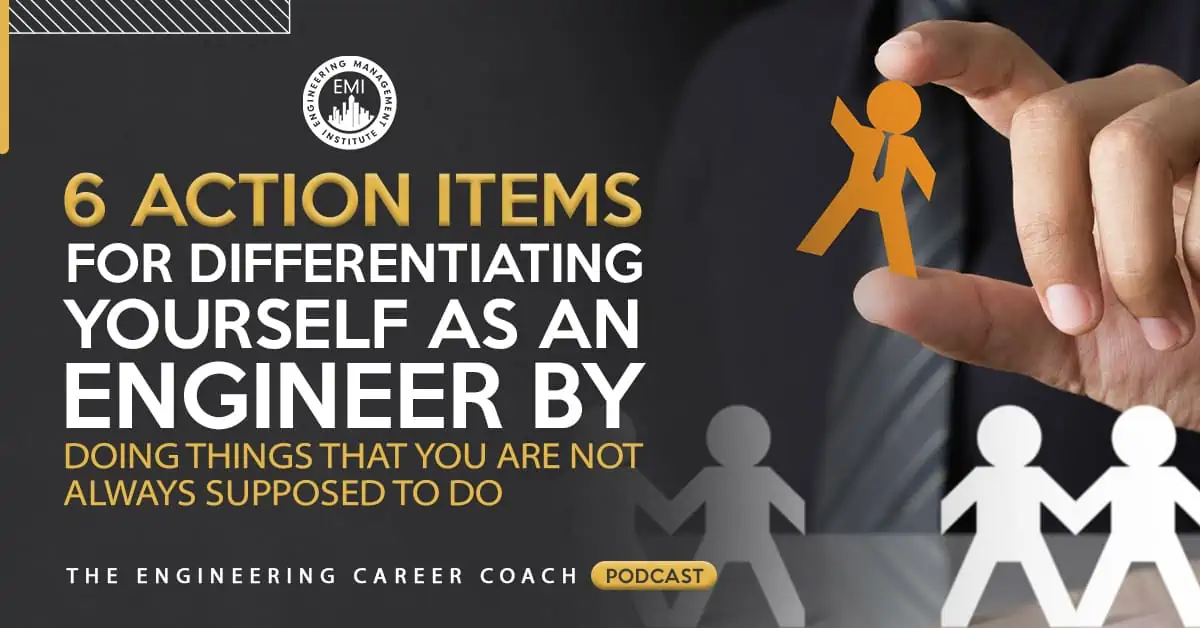 In this session of The Engineering Career Coach Podcast, I am going to give you six action items you can use to differentiate yourself in the industry. Please note, most of these actions are the opposite of what most people will tell you to do.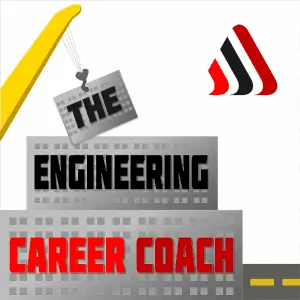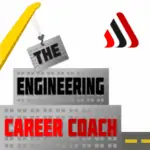 "The job is what you do when you are told what to do. The job is showing up at the factory, following instructions, meeting spec, and being managed.
Someone can always do your job a little better or faster or cheaper than you can.
The job might be difficult, it might require skill, but it's a job.
Your art is what you do when no one can tell you exactly how to do it. Your art is the act of taking personal responsibility, challenging the status quo, and changing people.
I call the process of doing your art 'the work.' It's possible to have a job and do the work, too. In fact, that's how you become a linchpin.
The job is not the work." 
― Seth Godin, Linchpin: Are You Indispensable?
The Take Action Today segment of the show will highlight one of the items discussed that can give you immediate results.
Listen to this session and learn: 
How to give maximum value to your clients every day in every way.
Ways to make your engineering designs stand out from typical design documents.
How becoming a technical expert in a super-specific niche can dramatically elevate your career and reputation.
Why becoming a go-to engineer in one specific area can change everything for you.
Ways to defy the typical corporate competitive mentality and help people rather than trying to beat them out—and why this is so important.
How to really become known as an expert in your field through speaking.
Why you must network with people whom you don't know, no matter how uncomfortable it feels.
Resources and links mentioned in this session include:
TECC Free Gift
Linchpin by Seth Godin
Institute for Engineering Career Development San Diego Meetup
I would love to hear any questions you might have or stories you might share about how you have differentiated yourself as an engineer in your discipline.
Please leave your comments or questions in the section below.
To your success,
Anthony Fasano, PE, LEED AP
Engineering Management Institute
Author of Engineer Your Own Success