Podcast: Play in new window | Download | Embed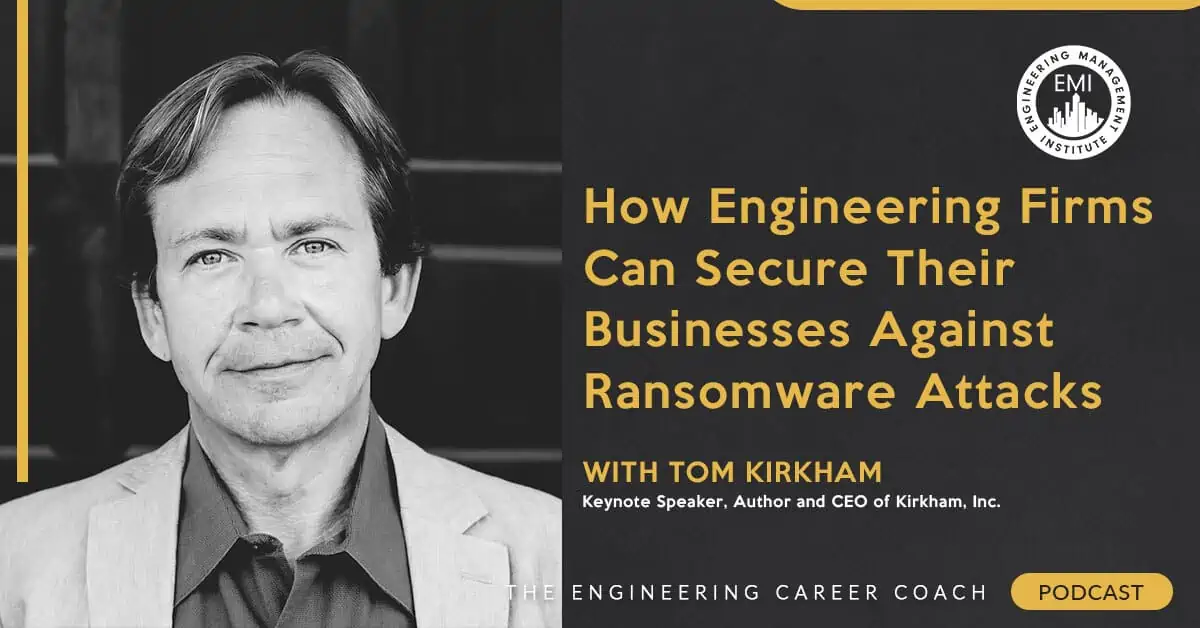 In this episode, we talk to Tom Kirkham, founder and CEO of IronTech Security, about cybersecurity defense systems for engineers and how engineering firms can secure their businesses against ransomware attacks by establishing a security-first environment.
Engineering Quotes:


Here Are Some of the Key Points Discussed About How Engineering Firms Can Secure Their Businesses Against Ransomware Attacks:
Antivirus software is not as effective anymore. High-end government software is available for download on the dark web and is being modified to be used against us daily. The greatest cyber defense that is available today is also available to all hackers. So, you can no longer rely on an antivirus signature file to detect a virus code. There is no virus to detect in a modern-day ransomware attack. It consists of a macro that calls the Windows disk encryption, which encrypts all the files. It means they bypass antivirus software undetected.
Most ransomware attacks are for smaller amounts of money and are sent out in large numbers by automatic hacking attacks. It is done by large-scale automated bots and not hackers sitting behind their computers. Any security that you buy off the shelf is simply not good enough. You must have endpoint detection and response (EDR) that is backed up by infosec professionals constantly monitoring, responding, mediating, and mitigating threats.
Cybersecurity does not form part of the IT department because they should be concentrating their efforts on increasing the firm's productivity and efficiency, keeping them online, minimizing frustration, and help desk calls. A managed security services provider looks at what the risk is to the client and what technologies will be used against them. If you have a managed security provider that has a response time of four hours, then you are wasting your money. Four hours is an eternity when it comes to cybersecurity. Attacks must be dealt with immediately.
Cybersecurity insurance underwriters require certain defense technologies to be in place or they will not underwrite your policy, or your premiums will be outrageously expensive.
The Cyber Pandemic Survival Guide looks at the COVID pandemic and compares it to a pandemic cyberattack. COVID took months to spread across the world, where the cyberattack would spread through the entire world at almost the speed of light. The book is aimed at creating awareness that a pandemic cyberattack is real. It shows people how the smallest of incidents can escalate and spread over the world. If a pandemic cyberattack had to happen, it will make COVID look like a minor inconvenience.
5 Things You Must Do to Stop Ransomware Attacks
Have a skilled security team monitoring, checking, and responding to threats.
Multifactor authentication must be activated everywhere possible.
Deploy an endpoint detection and response category of product that uses AI, or a neural network, to learn the behavior of existing and new technical threats, and responds within seconds to protect other computers around the world.
Turn on disk encryption on all your devices.
Have a way to stay up to date on new and evolving threats.
More in This Episode…
In the Take Action Today segment of the show, Tom talks about how you can be safer and more protected.
About the Guest, Tom Kirkham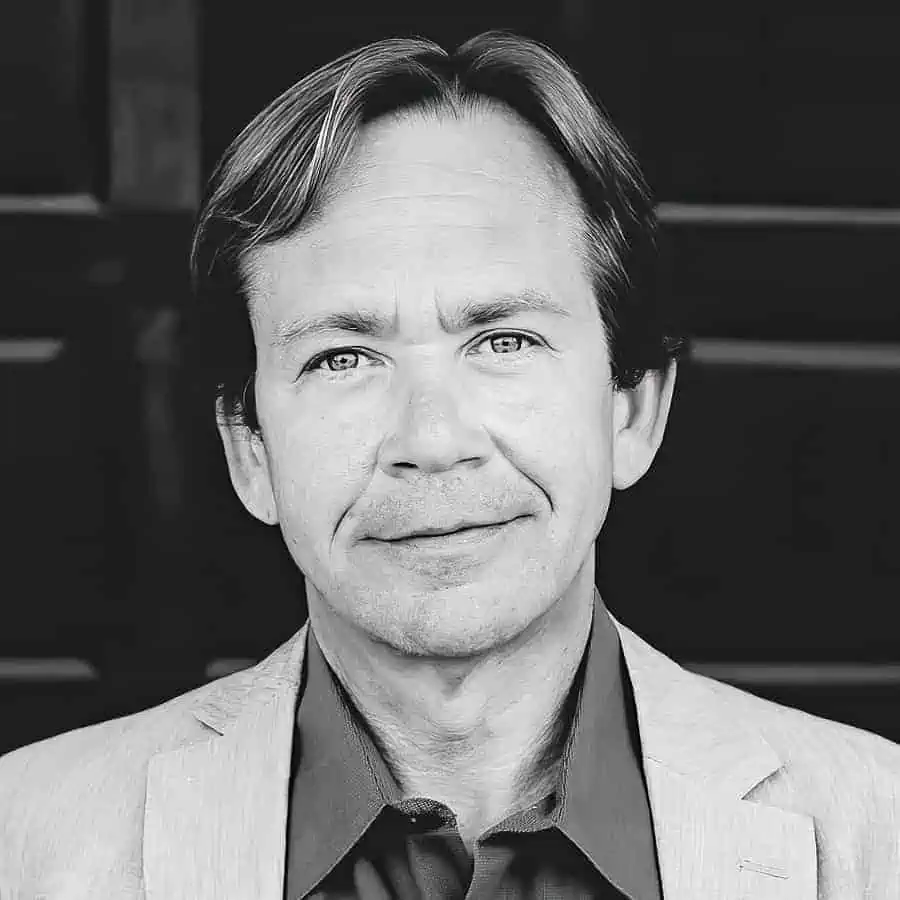 Tom Kirkham, founder and CEO of IronTech Security, provides cybersecurity defense systems and focuses on educating and encouraging organizations to establish a security-first environment with cybersecurity training programs for all workers to prevent successful attacks. Kirkham brings more than three decades of software design, network administration, computer security, and cybersecurity knowledge to organizations around the country.
About the Host, Jeff Perry, MBA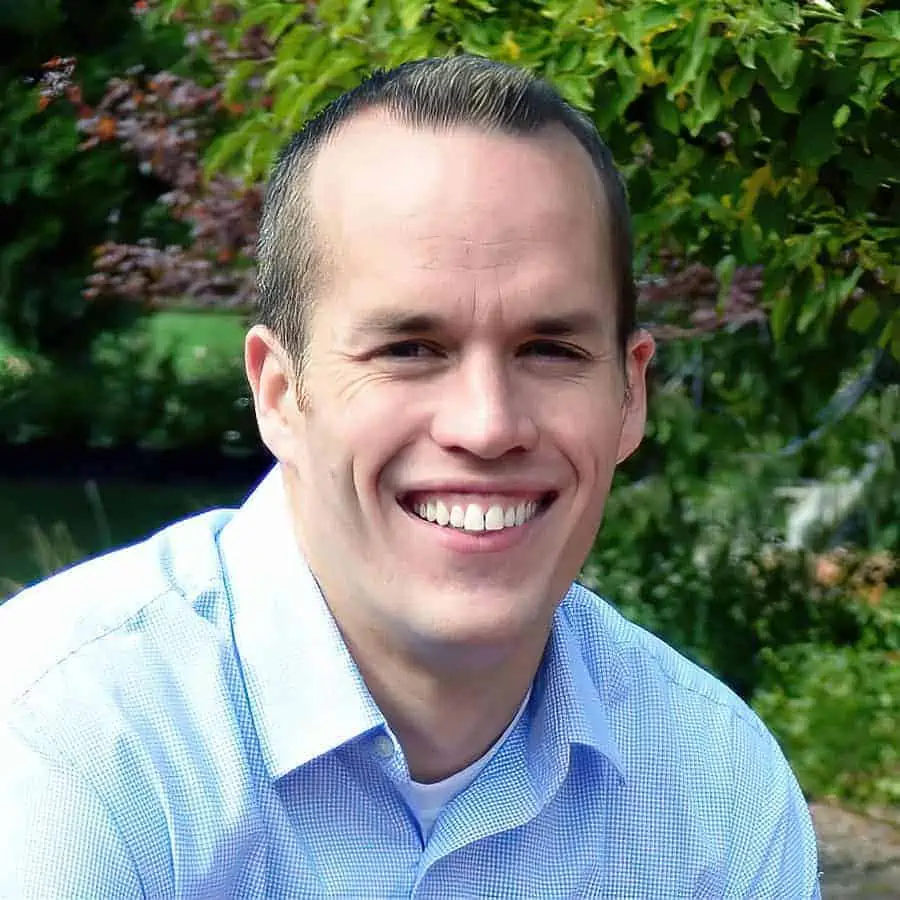 Jeff Perry is a leadership/career coach for engineers, building mindsets, leadership, and career intentions to unlock hidden potential and remove self-imposed roadblocks for career and life. For years, he has had the pleasure of supporting engineers and software pros, from new grads to director level. Having been on the frontlines in the technical world, he has been able to map out the necessary skills for becoming a quality leader in the field.
You can connect with Jeff on LinkedIn at https://www.linkedin.com/in/jeffcperry/ or visit his website, https://morethan-engineering.com. Jeff also has a new, FREE, on-demand training course for engineers who are job searching or in job transitions. You can see it at https://engineeringcareeraccelerator.com.
Resources and Links Mentioned in This Session Include:
IronTech Security
Tom Kirkham's Website
The Cyber Pandemic Survival Guide
IronTech Security Free Resources
Connect with Tom Kirkham on LinkedIn
This Episode Is Brought to You By:

Washington State University

Washington State University's Engineering and Technology Management master's degree program is a perfect balance of technical and managerial education that helps prepare practicing engineers for managing projects, people, and organizational systems. As one former student noted, "The knowledge that I gained from the ETM Program helped me become a more competent, confident engineer and manager. The program greatly impacted my career and has been a key element in my continued success." Learn more about the Engineering Management profession at etm.wsu.edu or [email protected]. Take charge of your career and reach out today.
SSAI (Science Systems and Applications)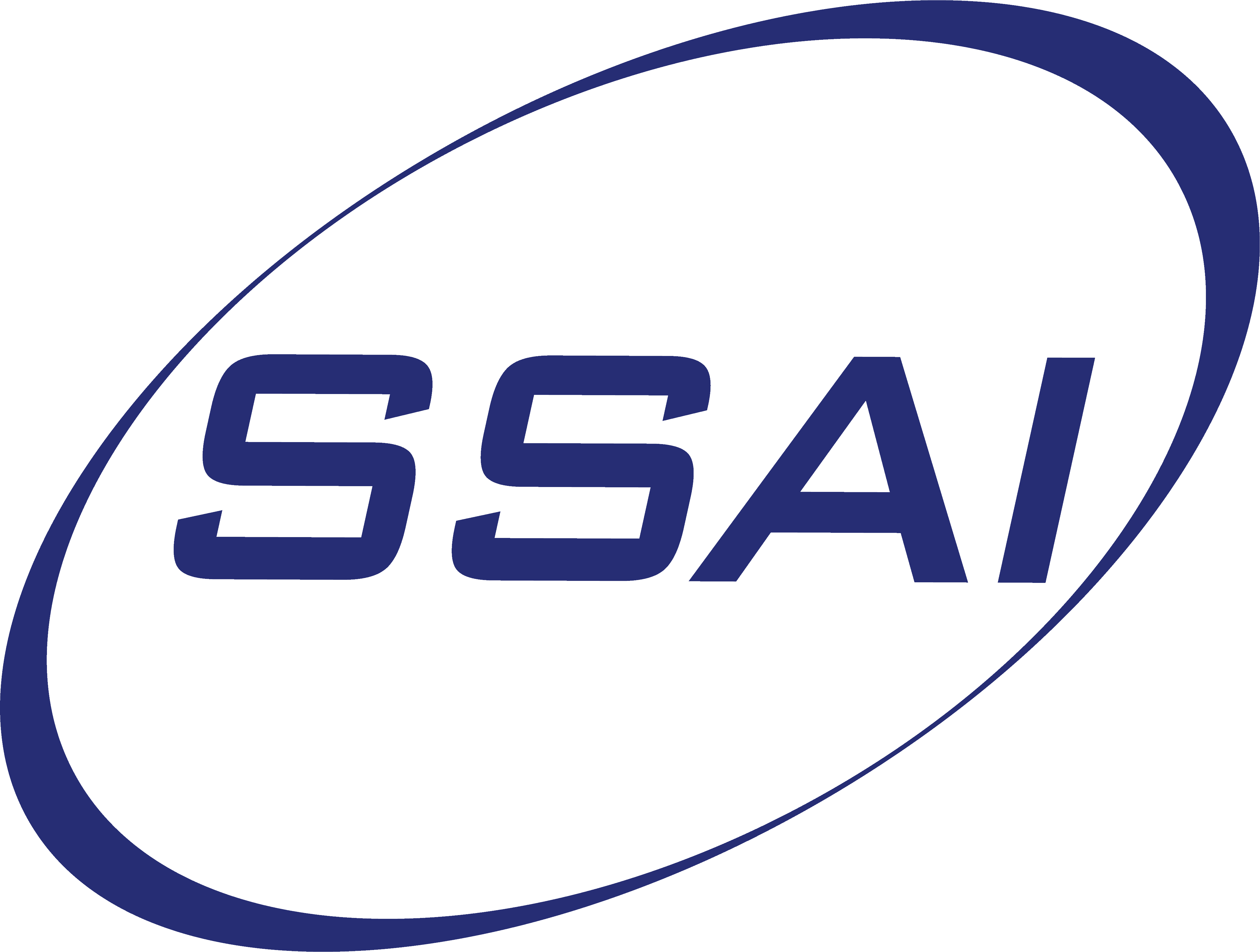 Are you an engineer looking for an exciting career in the aerospace industry? Do you want to work on satellites and spacecraft that will monitor the health of the Earth, explore our neighbors in the solar system, and study the composition of the universe? SSAI is a leading provider of scientific, engineering, and IT support for customers seeking new frontiers in science and technology. With a culture built upon genuine passion for research and innovative solutions, we support pioneers in science and engineering (including NASA and NOAA), helping to explore important questions to improve the quality of life for all of us. Search for engineering opportunities at SSAI's Careers Page and learn more about our mission at www.ssaihq.com.
We would love to hear any questions you might have or stories you might share on how engineering firms can secure their businesses against ransomware attacks.
Please leave your comments, feedback, or questions in the section below.
To your success,
Jeff Perry, MBA
Host of The Engineering Career Coach Podcast