Podcast: Play in new window | Download | Embed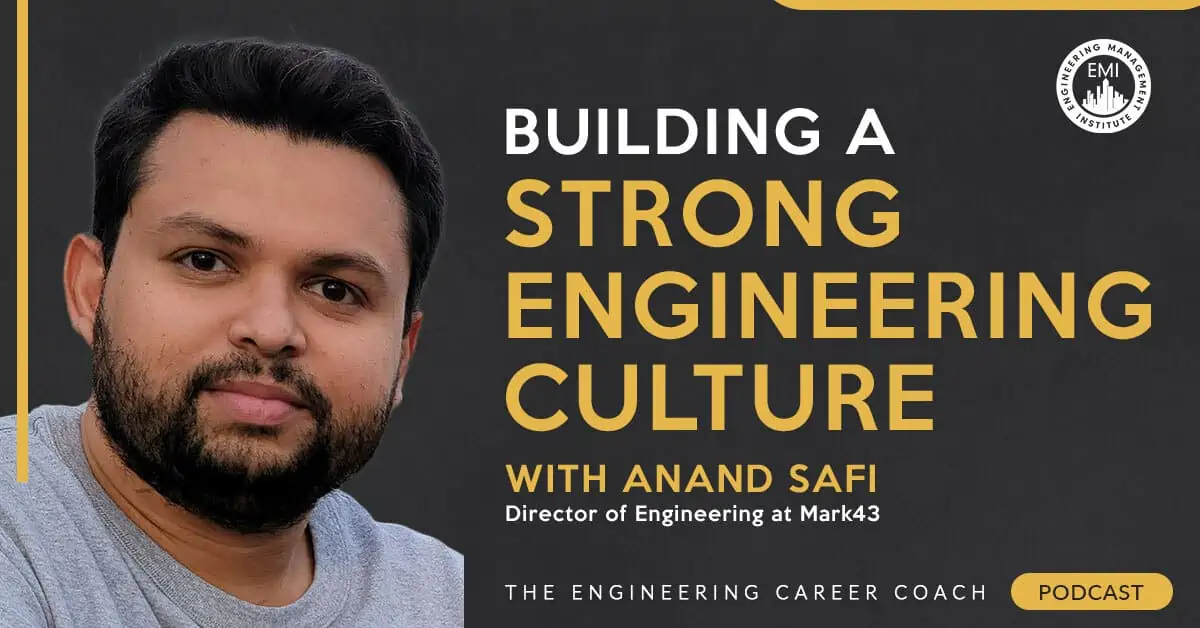 In this episode, we talk with Anand Safi, a senior engineering leader at Mark43 about the importance of building a strong engineering culture and how engineering leaders can help with developing organizational culture at their firms.
Engineering Quotes:


Here Are Some of the Key Points Discussed About Building a Strong Engineering Culture:

Engineering culture refers to a group of shared values and beliefs that determine how you will act or respond to situations as an engineering organization.
Beliefs can be seen as opinions that people form and that can be changed, whereas values are the guiding principle that you will stay true to what is right no matter what the beliefs are or the opinions of others.
When building an engineering culture, it is important to include the entire team's values and goals into your engineering culture. Once you have established those values, you should make them visible to everyone in your team and celebrate those values.
A subtle aspect of mentorship that people often overlook is that it creates a sense of trust with your mentor and provides opportunities for employees to grow in their careers. Mentorship also helps you to refocus on empathy and core values within an organization.
Each individual leader needs to lead by example and adhere to the values of a company. This will not only set an example but also help to retract and retrain talent in your organization.
More in This Episode…

In the Take Action Today segment of the show, Anand provides one piece of actionable advice that you can use to build a strong engineering culture at your firm.
About the Guest, Anand Safi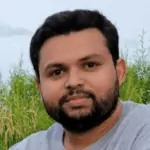 Anand is a senior engineering leader, currently working at Mark43, a public safety SaaS company. Over the past decade, Anand progressed from starting as an aspiring engineer to becoming an engineering leader. Anand also is a startup adviser, volunteer board member, and an established tech mentor outside of his role. He loves reading about engineering culture, team dynamics, and new advancements in tech.
About the Host, Jeff Perry, MBA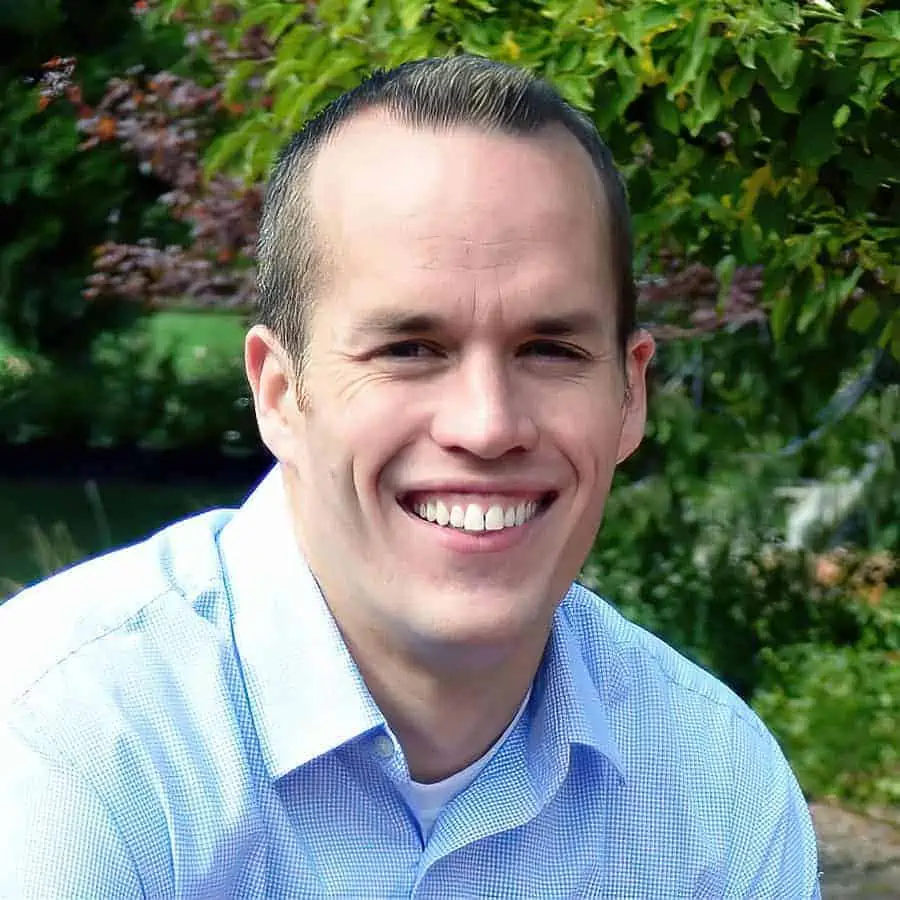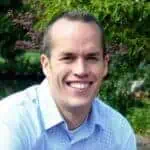 Jeff Perry is a leadership/career coach for engineers, building mindsets, leadership, and career intentions to unlock hidden potential and remove self-imposed roadblocks for career and life. For years, he has had the pleasure of supporting engineers and software pros, from new grads to director level. Having been on the front lines in the technical world, he has been able to map out the necessary skills for becoming a quality leader in the field.
You can connect with Jeff on LinkedIn at https://www.linkedin.com/in/jeffcperry/ or visit his website, https://morethan-engineering.com. Jeff also has a new, FREE, on-demand training course for engineers who are job searching or in job transitions. You can see it at https://engineeringcareeraccelerator.com.
Resources and Links Mentioned in This Session Include:

Anand Safi's Website
Connect with Anand on LinkedIn
This Episode Is Brought to You By:

SSAI (Science Systems and Applications)
Are you an engineer looking for an exciting career in the aerospace industry? Do you want to work on satellites and spacecraft that will monitor the health of the Earth, explore our neighbors in the solar system, and study the composition of the universe? SSAI is a leading provider of scientific, engineering, and IT support for customers seeking new frontiers in science and technology. With a culture built upon a genuine passion for research and innovative solutions, we support pioneers in science and engineering (including NASA and NOAA), helping to explore important questions to improve the quality of life for all of us. Search for engineering opportunities at SSAI's Careers Page and learn more about our mission at www.ssaihq.com.
We would love to hear any questions you might have or stories you might share on how you build an engineering culture.
Please leave your comments, feedback, or questions in the section below.
To your success,
Anthony Fasano, P.E., LEED AP
The Engineering Management Institute
Author of Engineer Your Own Success