Podcast: Play in new window | Download | Embed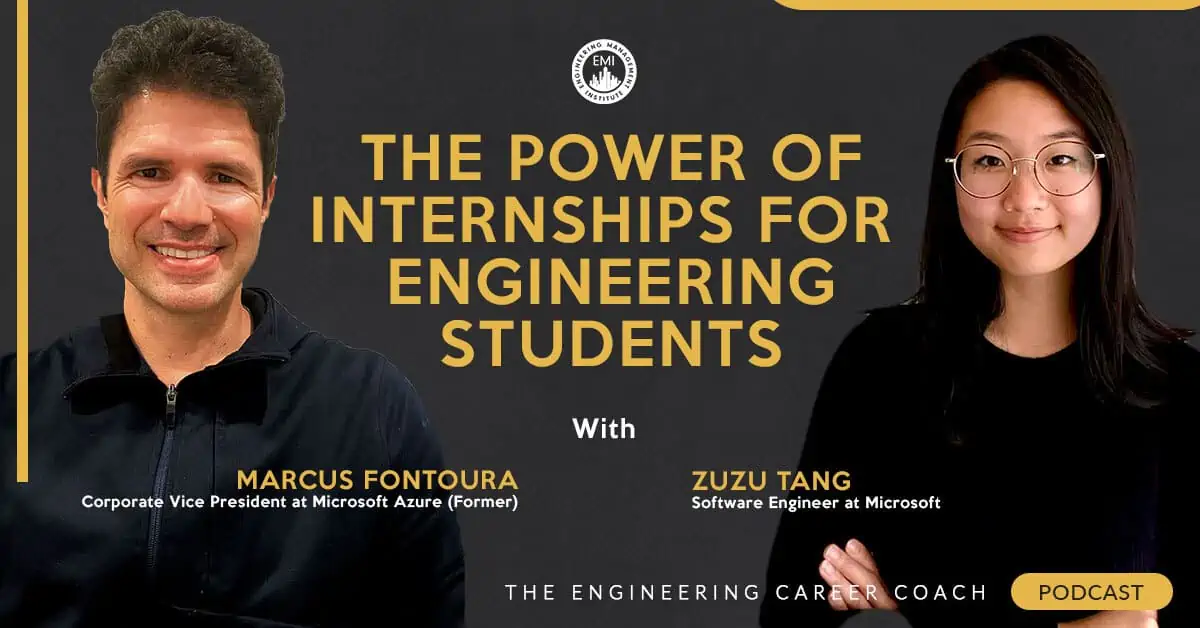 In this episode, we talk to Marcus Fontoura, Former Corporate Vice President at Microsoft Azure, as well as Zuzu Tang, a software engineer at Microsoft, about the power of internships and the impact that new-in-career engineers can have on projects for Microsoft Azure, including going from intern to full-time employee.
Engineering Quotes:


Here Are Some of the Key Points Discussed About the Power of Internships for Engineering Students:
Democratizing computing is about making cloud services available to everyone and helping them be more productive. This can be done by managing the compute, data centers, power infrastructure, and cooling infrastructure at a large scale and in an efficient way. The smart load intelligence project is about understanding the workloads in Azure better. It entails making the correct machine learning predictions for the data.
The Microsoft Internships Experience lets interns work on good projects and allows for good networking. Interns also have a chance to continue working at Microsoft once they have completed their studies.
When looking to join an internship, look for a company where you agree with its mission and values. Look at how the company supports learning and growing and see how your future in that company would be.
When looking for internships, look for places that have an active internship program that would empower you by working on relevant projects. Look for programs where the company learns from the interns as much as they learn from the company. Ensure that you will feel like you are contributing to the company by the time your internship comes to an end.
An internship will help you to experience what a career would be like in that field of work. You will learn about the different roles in the different fields and talk to the different types of people in those roles. You will also see what soft skills are needed to fill the roles effectively.
You cannot solve the world's problems by yourself, but it will be better if everyone works together to solve them. To work together effectively, everyone must be able to trust and collaborate. This cannot be done if some people feel like they cannot be themselves when they are at work. Everything must not only be what you can do for the company, but what the company can do for you as well.
Joining organizations like Women in Tech will help you to connect with people and work on your leadership skills by helping to organize events. You can help by tutoring young girls and helping to get them interested in STEM.
If you think you are not qualified or smart enough to get an internship in a big company, go to their recruiting events to get a better idea of what they are looking for. You might be pleasantly surprised by what they are looking for in interns. Develop a mindset that shows that you want to learn from the company and not only focus on what you can give to the company. Be curious and always be open to learning new things.
More in This Episode…
In the Take Action Today segment of the show, Zuzu talks about what early career engineers can do to start growing their careers early.
About the Guests:

Marcus Fontoura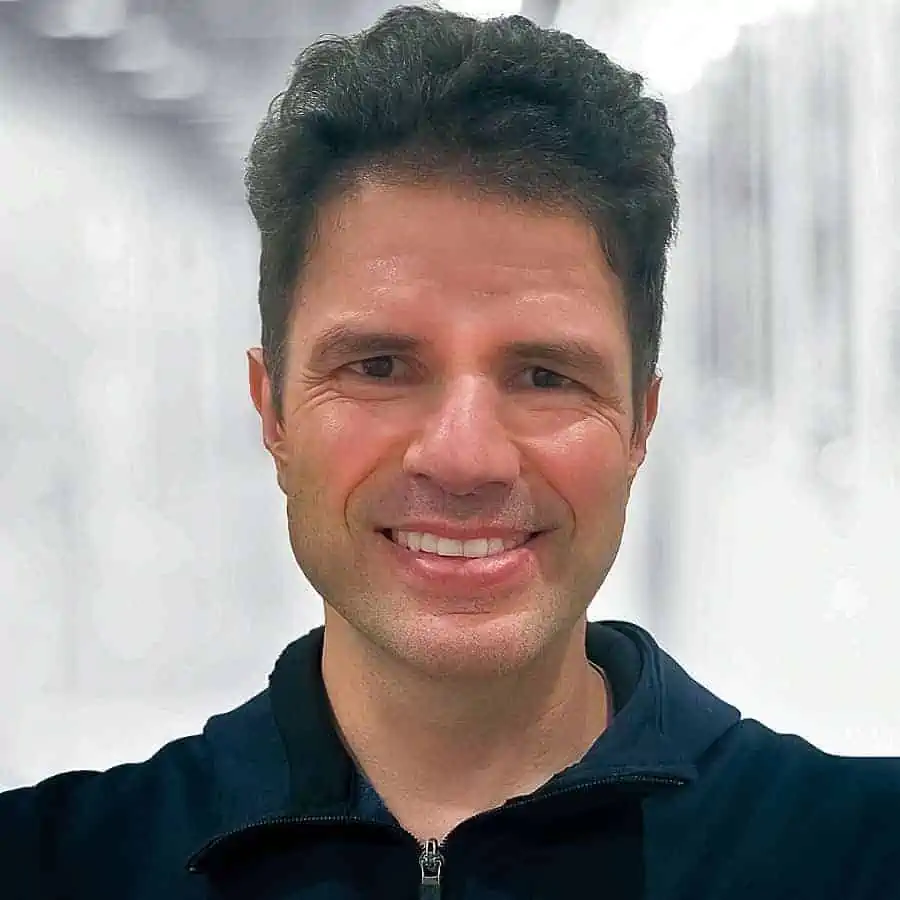 Marcus Fontoura is the former chief architect for Azure compute and managed the Azure efficiency team. He lead several projects that reduce the cost of serving Azure, including capacity management, power management, and machine learning for resource management. In his previous roles at Microsoft, Fontoura worked on the production infrastructure for Bing and in several Bing Ads projects, including both ads infrastructure and relevance.
Before Microsoft, Fontoura was a Staff Research Scientist at Google (2011-2013), where he worked in the Search Infrastructure team. His focus was on the serving systems powering Google.com search. Fontoura worked on many projects, including the performance and scalability of retrieval engines, novel compression schemes, indexing systems, and networking. He has also worked on retrieval techniques for large-scale machine learning systems.
Before joining Google, Fontoura was a Principal Research Scientist at Yahoo! Research (2005-2010) working on several projects in the area of computational advertising. Before Yahoo!, he worked as a Research Staff Member at the IBM Almaden Research Canter (2000-2005), where he co-developed a query processor for XPath queries over XML streams. This was one of the key components of the implementation of the XML data type in the IBM DB2 Relational Database System.
Fontoura finished his Ph.D. studies in 1999, at the Pontifical Catholic University of Rio de Janeiro, Brazil (PUC-Rio), in a joint program with the Computer Systems Group, University of Waterloo, Canada. The main contributions from his Ph.D. thesis have been condensed in the book The UML Profile for Framework Architectures, published by Addison-Wesley in 2001. After finishing his Ph.D., Fontoura was a post-doctoral researcher in the Computer Science Department at Princeton University for one year (1999-2000).
Zuzu Tang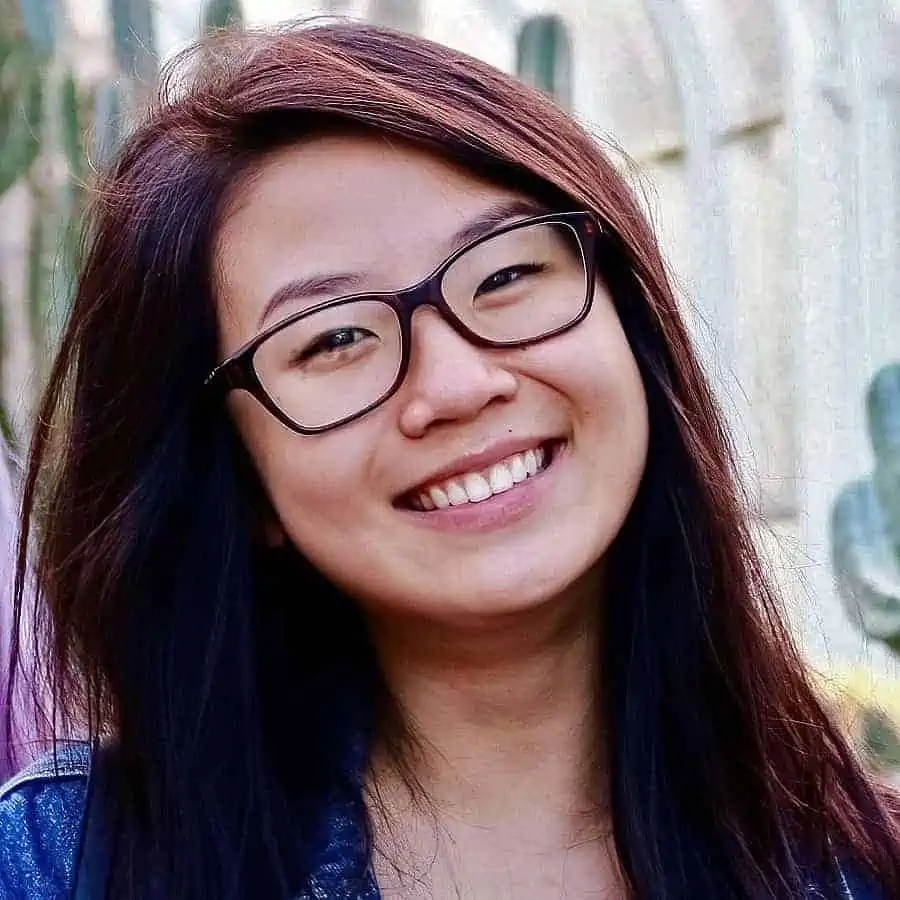 Zuzu is a software engineer in Azure Compute Efficiency, working on building machine learning systems to optimize the use of compute resources. She graduated from Duke University in 2020, where she studied computer science and statistics. At Duke, she was also a student-athlete on the Women's Fencing Team. Before her full-time role, she did two internships at Microsoft and interned in local government to build an IoT program. Zuzu is passionate about women in tech and has worked with college students to find internships, as well as taught STEM after-school programs to elementary schools. Outside of work, she loves hiking, reading, trying out new restaurants, and hanging out with her dog.
About the Host, Jeff Perry, MBA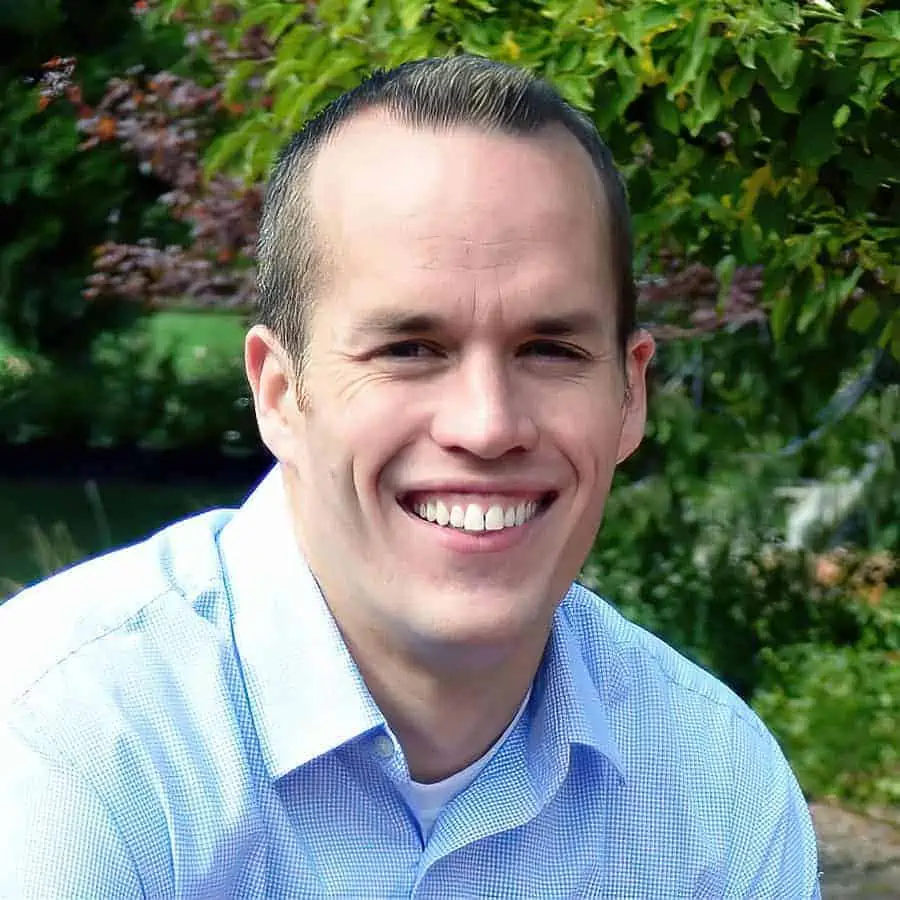 Jeff Perry is a leadership/career coach for engineers, building mindsets, leadership, and career intentions to unlock hidden potential and remove self-imposed roadblocks for career and life. For years, he has had the pleasure of supporting engineers and software pros, from new grads to director level. Having been on the front lines in the technical world, he has been able to map out the necessary skills for becoming a quality leader in the field.
You can connect with Jeff on LinkedIn at https://www.linkedin.com/in/jeffcperry/ or visit his website, https://morethan-engineering.com. Jeff also has a new, FREE, on-demand training course for engineers who are job searching or in job transitions. You can see it at https://engineeringcareeraccelerator.com.
Resources and Links Mentioned in This Session Include:
Microsoft
Azure Compute Efficiency
Microsoft Employee Resource Groups
Careers at Microsoft
Women in Tech
Connect with Marcus Fontoura on LinkedIn
Connect with Zuzu Tang on LinkedIn
We would love to hear any questions you might have or stories you might share on internships for engineering students.
Please leave your comments, feedback, or questions in the section below.
To your success,
Jeff Perry, MBA
Host of The Engineering Career Coach Podcast