Podcast: Play in new window | Download | Embed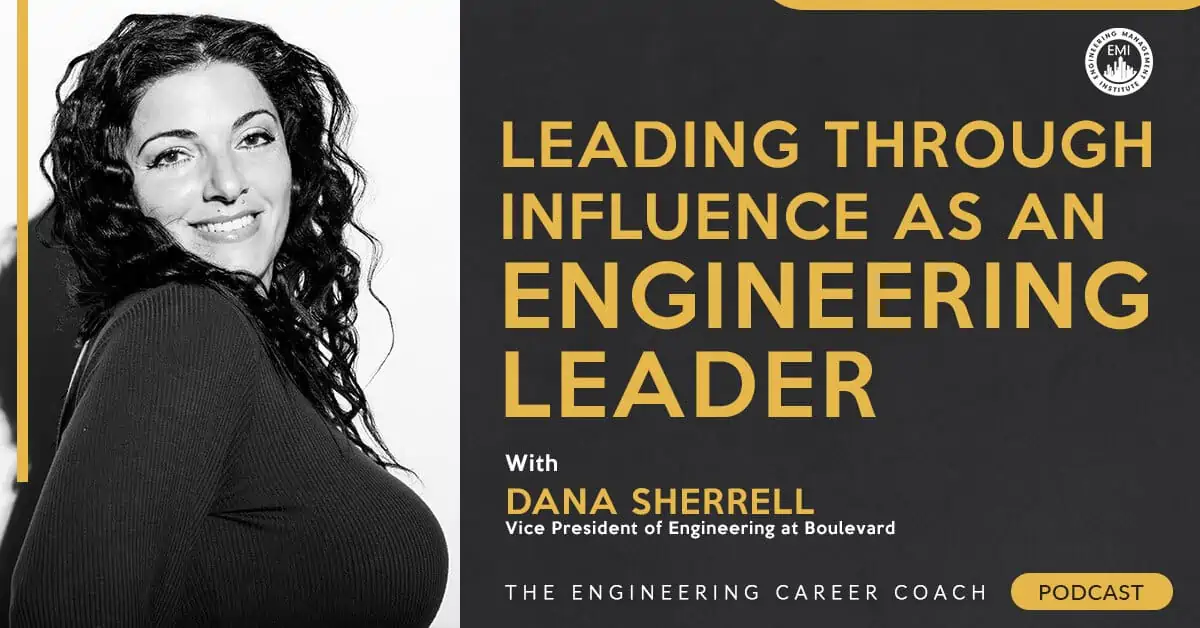 In this episode, we talk to Dana Sherrell, Vice President of Engineering at Boulevard, about leading through influence as an engineering leader and how you can keep an engineering team on track when a company experiences rocket ship-like growth.
Engineering Quotes:
Here Are Some of the Key Points Discussed About Leading Through Influence:

Being comfortable with being uncomfortable, having grit, and having the mindset of nobody has all the answers and we are all going to continue to grow can open many opportunities for you in your career.
When you are put in a situation where you do not know how to react, you either retract from the situation or choose to follow through and work on solving the situation. Learn to dig your heels in further and continue trying if you find yourself in a situation that intimidates you. Leveraging and collaborating with other people will help you to continue moving forward. Grit does not mean that you will never give up. It means you will keep on going when things get tough and frustrating.
There is a distinct difference between managers and leaders. People should strive to be leaders and not managers. Leaders are seen as mentors who provide credibility, a place of trust, and support, and are motivators and inspirers. Leading through influence means you are influencing other people to be the best that they can be, and influencing people brings about the ability to scale yourself and your teams to gain greater outcomes.
It is easier to maintain strong company culture when you see people daily, in person, at the workplace. You must get creative when working remotely to ensure that everyone understands the company's objectives. This can be done by ensuring everyone knows their mission in the company and how they impact the product and experience. Have open communication to ensure that everyone knows what is expected of them. It will give the people in your company an objective, purpose, and something to rally around. Apart from work projects, have some fun team-building events, like online escape rooms, that everyone can take part in and grow their relationships.
Setting up teams who understand their identity and purpose drives focus and autonomy in your company. As the company grows, teams will experience getting new focus and charters that will slow their performance down until the changes have been absorbed. They can then continue to work as efficiently as before. All the changes can be overwhelming for new team members in the beginning. Building teams that will succeed through the changes is very important.
You must know your team well enough to know which parts of a project are better suited for and excites each team member. Motivate each team member to participate in the parts of a project they dislike and explain to them why it is important. Ensure that everyone communicates in a way so that everyone's perspective is considered. Make sure that everyone in the team understands their roles and what is expected from them. Use a career ladder of the core traits that your company values to let everyone know what the expectations are.
More in This Episode…
In the Take Action Today segment of the show, Dana talks about challenging yourself to get out of your comfort zone.
About the Guest, Dana Sherrell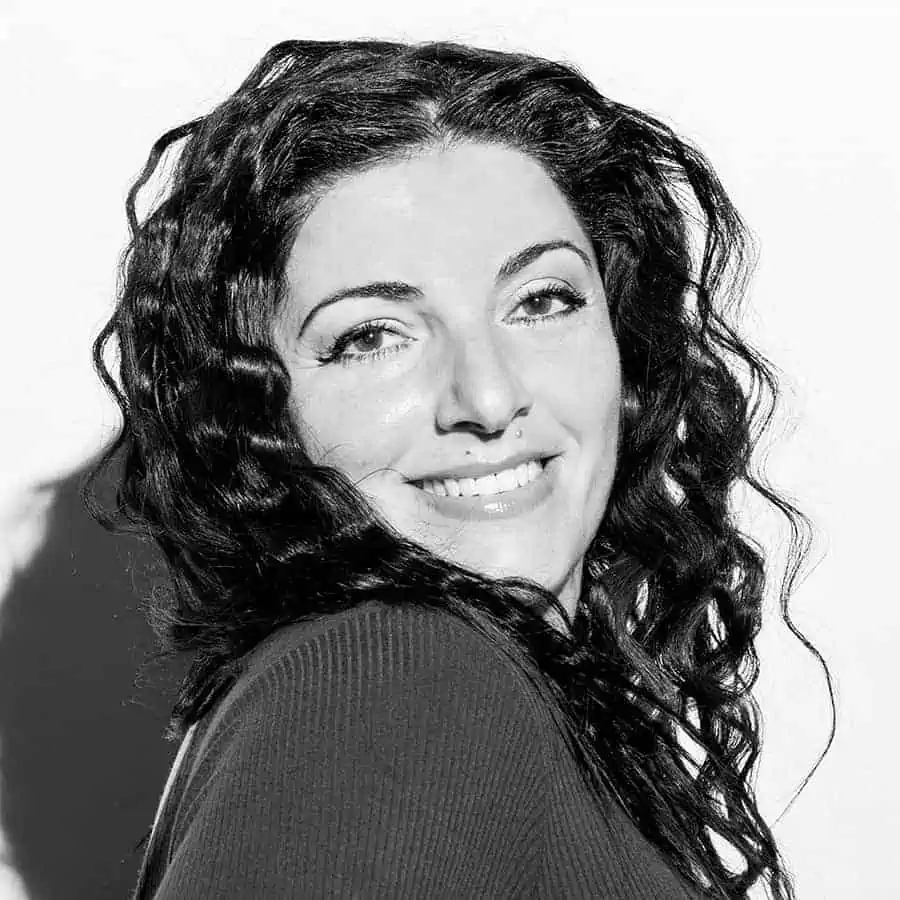 Dana Sherrell is vice president of engineering at Boulevard, where she leads a global team responsible for the development of the company's client experience platform. Before joining Boulevard, Dana was senior director of software engineering for Twilio, where she oversaw the organization's email platform group. Her career also includes leadership positions with a variety of technology companies, including SendGrid, Advatech Pacific, and Optivus Technology. Dana holds multiple patents as well as a Bachelor of Science specializing in Computer Science from the University of California, Riverside.
About the Host, Jeff Perry, MBA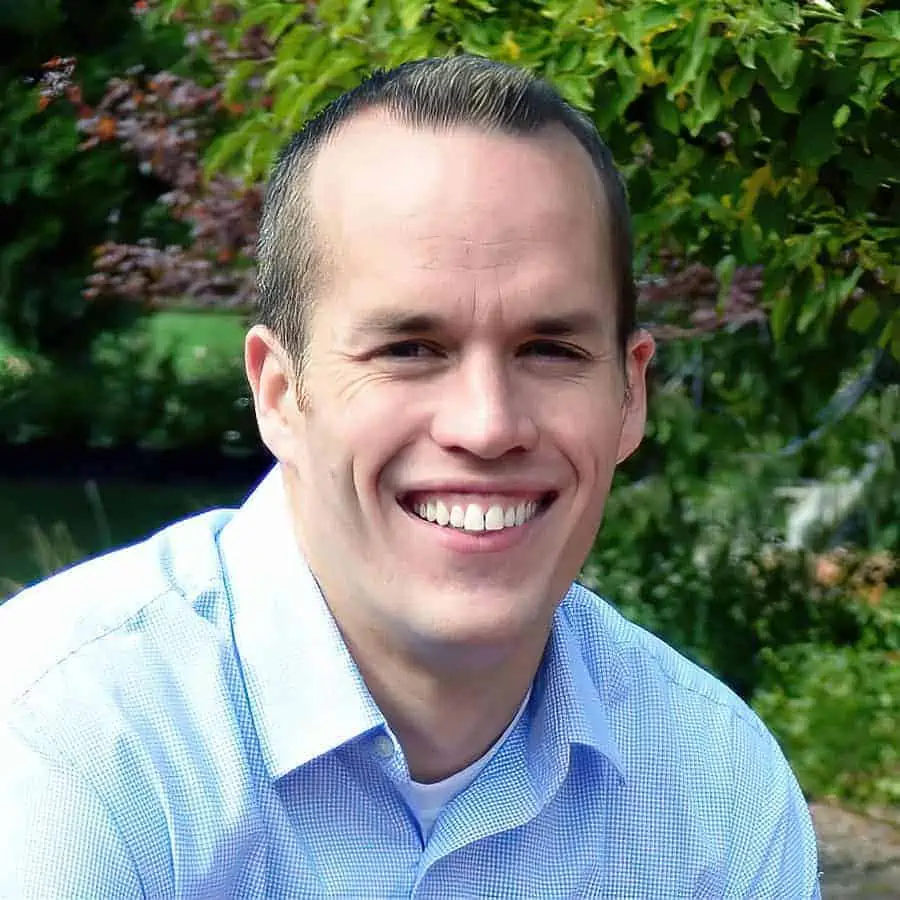 Jeff Perry is a leadership/career coach for engineers, building mindsets, leadership, and career intentions to unlock hidden potential and remove self-imposed roadblocks to career and life. For years, he has had the pleasure of supporting engineers and software pros, from new grads to director level. Having been on the front lines in the technical world, he has been able to map out the necessary skills for becoming a quality leader in the field.
You can connect with Jeff on LinkedIn at https://www.linkedin.com/in/jeffcperry/ or visit his website, https://morethan-engineering.com. Jeff also has a new, FREE, on-demand training course for engineers who are job searching or in job transitions. You can see it at https://engineeringcareeraccelerator.com.
Resources and Links Mentioned in This Session Include:
Boulevard
Connect with Dana Sherrell on LinkedIn
We would love to hear any questions you might have or stories you might share on leading through influence as an engineering leader.
Please leave your comments, feedback, or questions in the section below.
To your success,
Jeff Perry, MBA
Host of The Engineering Career Coach Podcast
7M4XOGy9ftbzziLMuhjO