Podcast: Play in new window | Download | Embed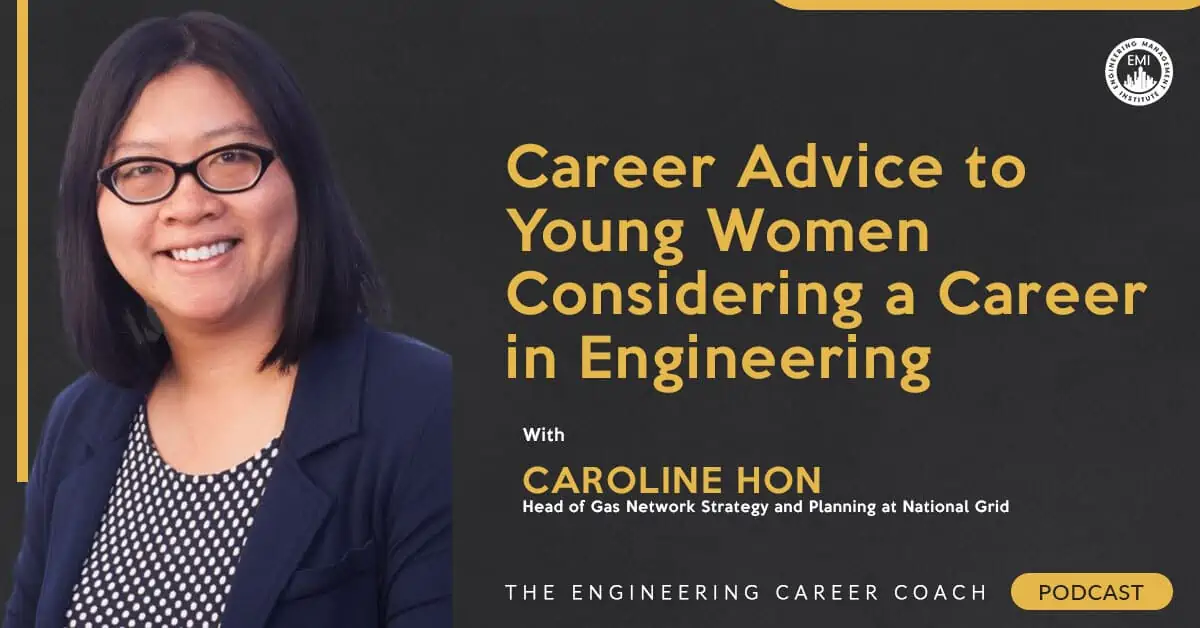 In this episode, I talk to Caroline Hon, Head of Gas Network Strategy and Planning at National Grid, about career advice and different job opportunities engineering, developing your soft skills and STEM education.
Engineering Quotes:


Here Are Some of the Key Points Discussed About Career Advice to Young Women Considering a Career in Engineering:
STEM education starts with sparking interest in young school students. Spark interest in practical applications that are seen in everyday life. Reach out and let them know what you do in a way that they can see, touch, and feel. Let them view learning about STEM as playing with toys. It will build their confidence in STEM and develop their mind about what the world has to offer.
There are many fewer women in engineering than there are men. A survey conducted by the Society of Women Engineers showed that the interest in engineering at the age of 15 is 20% of young men, and only 6% of young women. At the university graduation level, around 30% of engineering graduates are women. In the engineering workforce, only 15% of the engineers are women. This means that there is a drop-off of women in engineering between the education level and the engineering career level. To curb this drop-off, we must get out there and talk about how great an engineering career is and the value that people can bring to the industry.
The engineering career pathways for women and men are very similar. One of the obstacles that women talk about when changing levels in their careers is balancing family and career. They slow their career path down while their children are young, but it becomes challenging to speed it up again later. Some solutions for this are to look at career flexibility and align your career pace to your needs.
Women in engineering face many challenges in their careers. To overcome external bias, women must learn to speak up, be heard, and call people out on it. Many times an internal bias is created where women begin to believe that they don't need to be heard or that their ideas are not as good as others; this results in decreased confidence, imposter syndrome, obsession with what you do and more. To overcome internal bias, mentors should be available to help increase confidence in their work.
Some of the key skills you should focus on that will help you cultivate confidence through your education and career are problem-solving, analytical thinking, soft skills, active listening, reflection, having the grit to get through challenges, effective communication, and empathy toward others.
More in This Episode…
In the Take Action Today segment of the show, Caroline talks about career advice and the importance of getting a mentor to help you develop your soft skills.
About the Guest, Caroline Hon: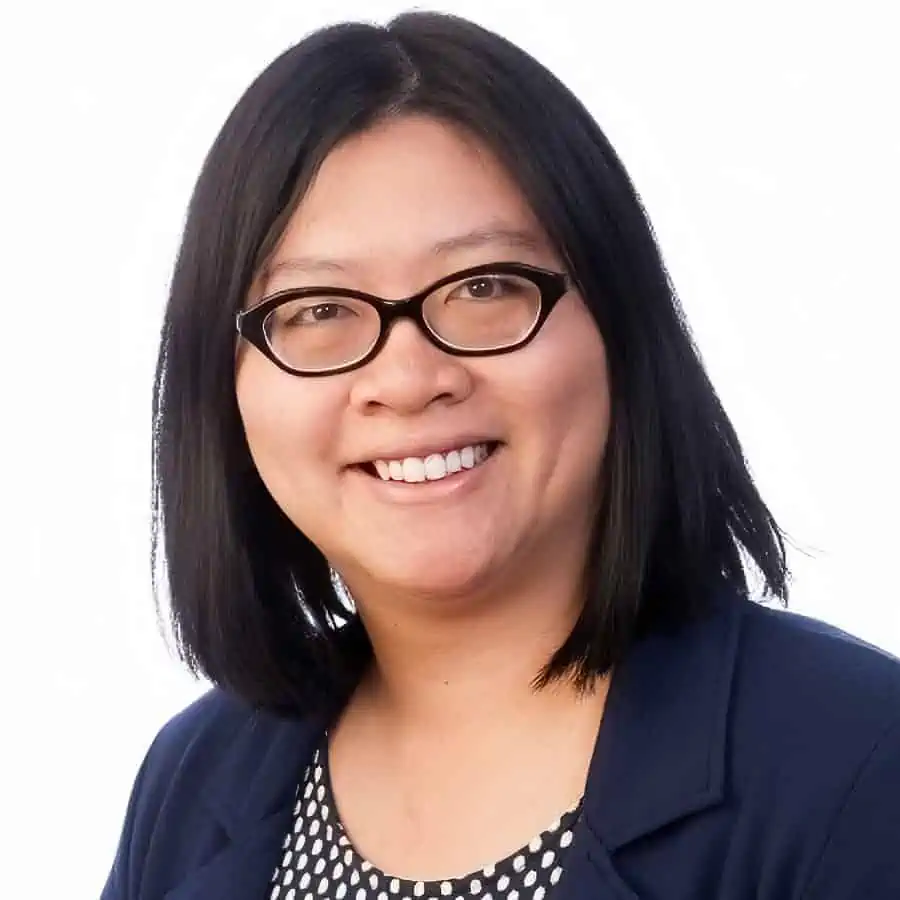 Caroline Hon is a leader in the New England Gas business, accountable for the asset, engineering, and work planning of the gas network to National Grid's approximately 950,000 customers in Massachusetts.
In her tenure at National Grid, she has served in various leadership roles in Finance, Shared Services, and Operations. Most recently, she was the Chief Operating Officer of the New England Gas Business, accountable for the safe, reliable, and affordable delivery of gas to National Grid's customers in New England, delivering a capital plan of about $1bn per annum and leading the organization through a major divestiture.
Before that, she led the Gas Resource Management function at National Grid USA. In this role, she oversaw the management of the Gas Capital Investment Plan (approximately $2.5bn per annum), the annual work and resource portfolio, emergency dispatch, and back-office management of capital and maintenance work orders from work scheduling through closeout.
Before joining National Grid, Caroline was a consultant in Accenture's Utilities Transmission and Distribution practice focusing on Work and Asset Management. Caroline is a chemical engineer and holds a B.S. from the Massachusetts Institute of Technology.
Resources and Links Mentioned in This Session Include:
National Grid
Society of Women Engineers
Connect with Caroline Hon on LinkedIn
We would love to hear any questions you might have or stories you might share on career advice for young women considering a career in engineering.
Please leave your comments, feedback, or questions in the section below.
To your success,
Anthony Fasano, P.E., LEED AP
Engineering Management Institute
Author of Engineer Your Own Success