Podcast: Play in new window | Download | Embed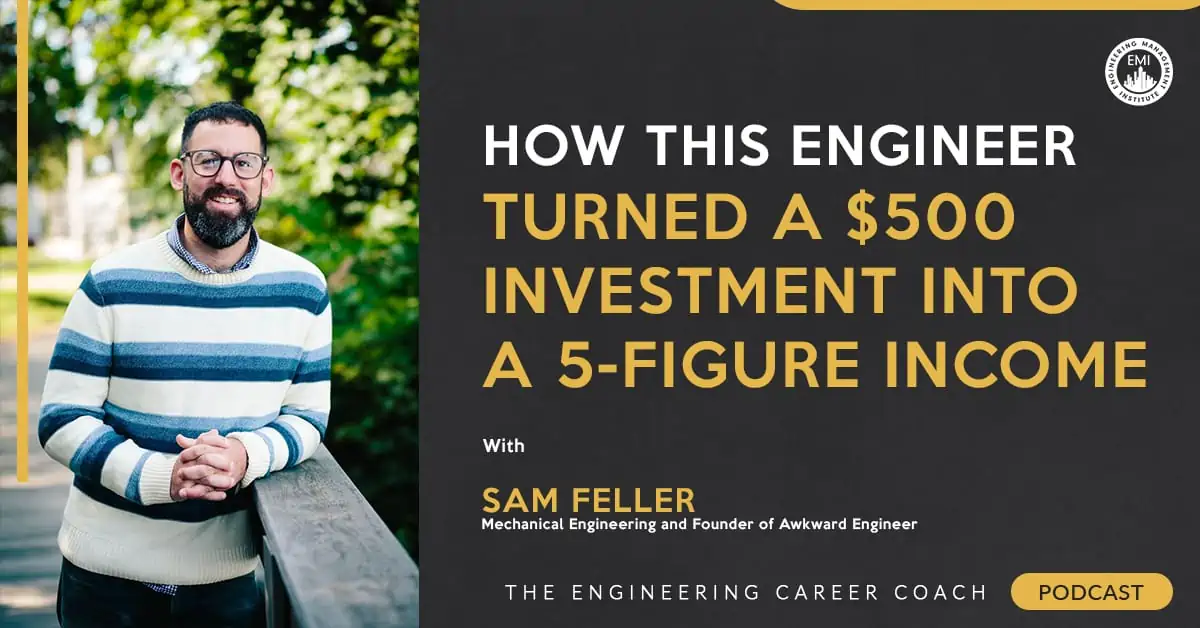 In this episode, we talk to Sam Feller, a mechanical engineer and founder of Awkward Engineer, about how he turned a $500 initial investment into a 5-figure income, and how his obsession with pressing red buttons led him to start his own business.

Here Are Some of the Key Points Discussed About How This Engineer Turned $500 Into a 5 Figure Income:
Sam enjoyed pushing red buttons, so he made red panic button light switches that were bought out by thinkgeek.com. He enjoyed the experience and looked for other ways to make things, so he started Awkward Engineer.
Sam always liked making things. He liked playing with Lego when he was younger and later attended the Thomas Jefferson High School for Science and Technology, where he enjoyed making things in the prototyping lab. He studied to become a mechanical engineer because the things you make are physical and tangible. His interests grew to include different kinds of software development and designing organizations.
Designing and making the red button and then deciding to make a business out of it came from Sam wanting to control his destiny. If you can start building a revenue-generating thing and make money while you sleep, it will give you freedom and independence. It is a rewarding feeling when someone pays you for something you make. Make every project you work on a platform for learning new things.
When managing your projects, always remember that there is no substitute for learning by doing, and do not be afraid to do the next thing. Have a systems mentality where you break everything down into pieces. Keeping your eyes on your goal will keep you from being distracted by every tiny detail. Remembering that other people have already done what you are trying to do will encourage you to carry on.
When working on large projects, instead of running around getting information from everyone, you must design a system where the information flows to you. The system must ensure that everyone distills the information for you, and you only need to ask what you will get and when you will get it. Look at which collaborative software the team is using and try to implement your system on that software.
Giving feedback can be difficult to do and awkward, but the more you do it, the easier it becomes. Feedback must always be given if someone is doing something wrong, but do not neglect giving positive feedback for the things that people do correctly. Taking the initiative to tell people where they stand and excel creates an environment of trust.
More in This Episode…
In the Take Action Today segment of the show, Sam talks about why you should tell the people you work with how you feel about them professionally.
About the Guest, Sam Feller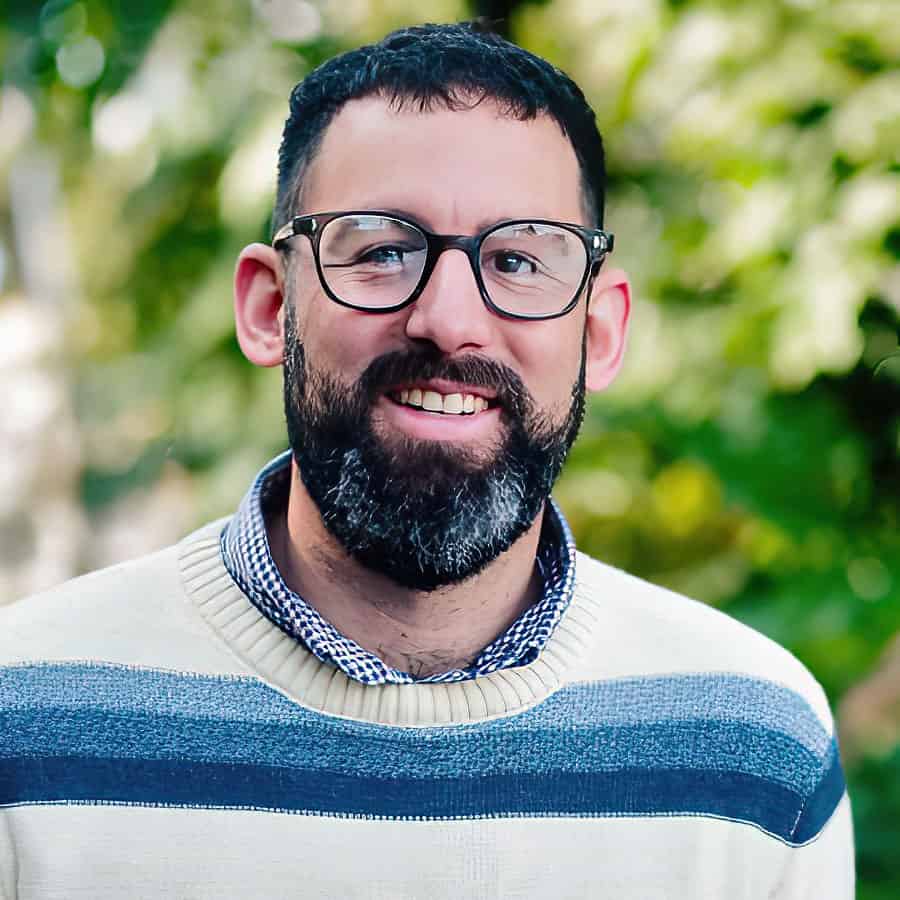 Sam is a long-time Worthington/CircuitHub customer, product manager at Tulip, former engineer at Amazon, and founder of the Awkward Engineer, where he works on quirky hardware projects and now does consulting. Sam turned a $500 initial investment into a five-figure annual passive income stream with a focus on consumer goods, with distribution through online and traditional retail channels. His work has resulted in independent product launches, licensing deals, and a 700% funded Kickstarter campaign. His work also includes road mapping and spend planning for a new IoT venture, creating system architectures for a highly integrated electromechanical medical device, and basic mechanical and electrical design work.
About the Host, Jeff Perry, MBA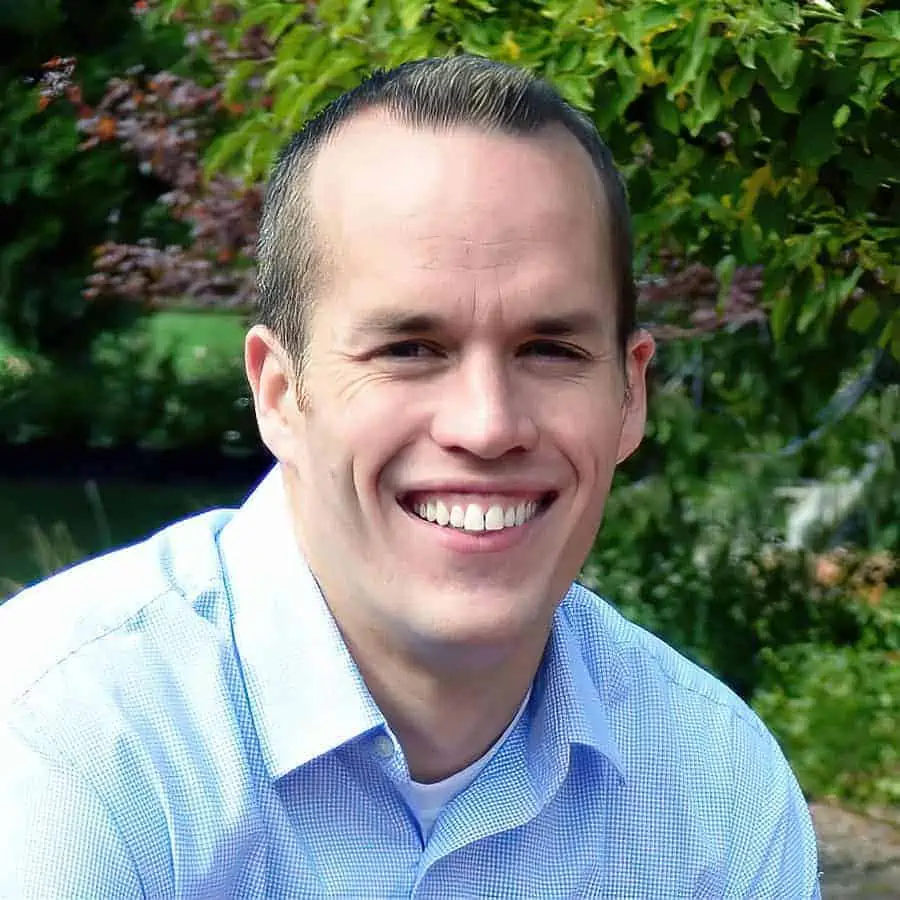 Jeff Perry is a leadership/career coach for engineers, building mindsets, leadership, and career intentions to unlock hidden potential and remove self-imposed roadblocks for career and life. For years, he has had the pleasure of supporting engineers and software pros, from new grads to director level. Having been on the front lines in the technical world, he has been able to map out the necessary skills for becoming a quality leader in the field.
You can connect with Jeff on LinkedIn at https://www.linkedin.com/in/jeffcperry/ or visit his website, https://morethan-engineering.com. Jeff also has a new, FREE, on-demand training course for engineers who are job searching or in job transitions. You can see it at https://engineeringcareeraccelerator.com.
Books Mentioned in This Session Include: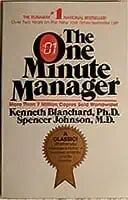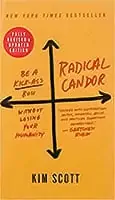 Resources and Links Mentioned in This Session Include:
Awkward Engineer
Sam Feller Website
Think Geek
Thomas Jefferson High School for Science and Technology
Amazon Dash Cart
Skunk Works
Amazon Alexa
Quip
Jira
Connect with Sam Feller on LinkedIn
We would love to hear any questions you might have or stories you might share on making a 5-figure income.
Please leave your comments, feedback, or questions in the section below.
To your success,
Jeff Perry, MBA
Host of The Engineering Career Coach Podcast