Podcast: Play in new window | Download | Embed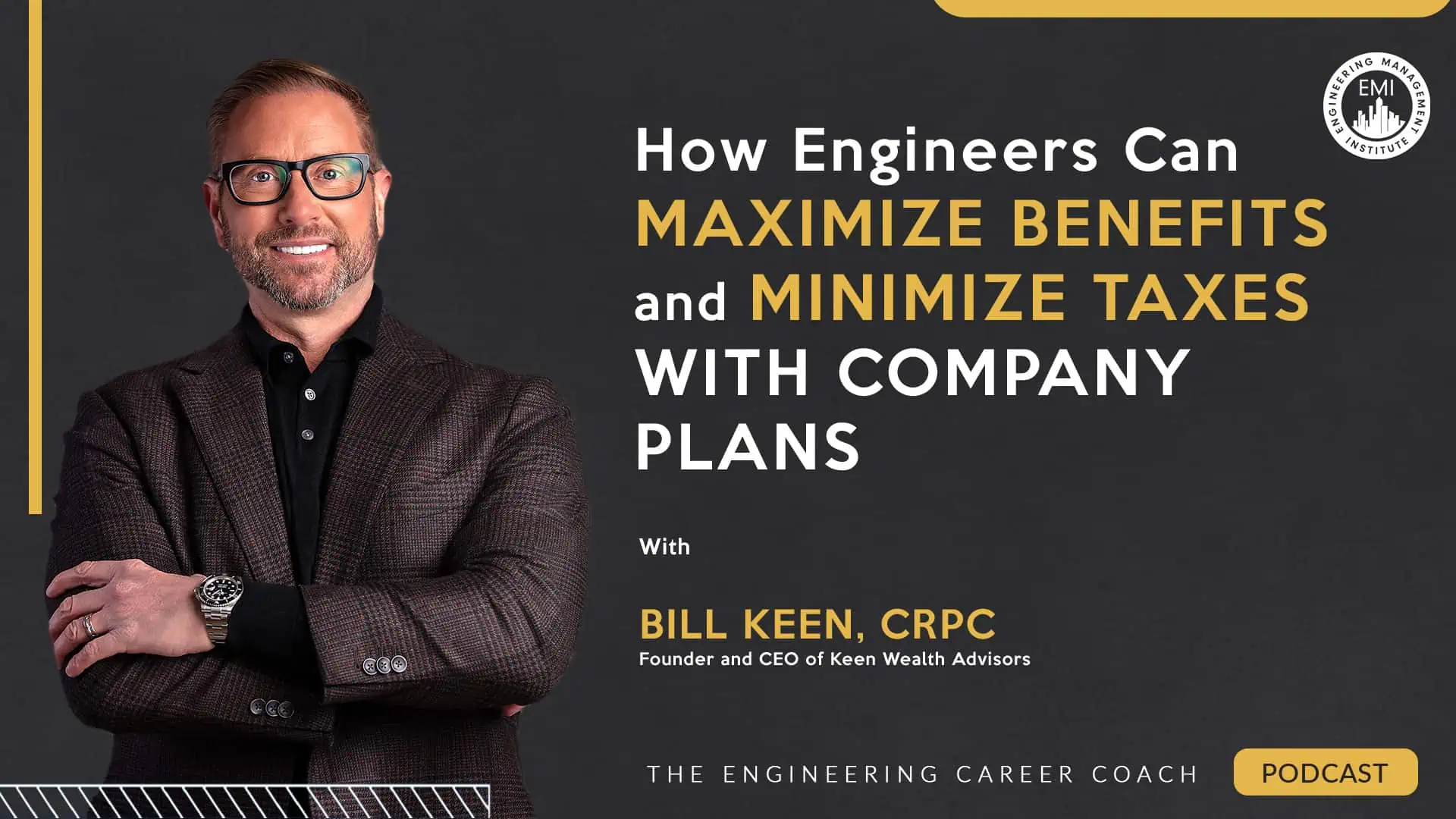 In this episode, we talk to Bill Keen, CRPC, founder and CEO of Keen Wealth Advisors as well as a bestselling author and co-host of the Keen on Retirement Podcast, about retirement for engineers, financial planning, company plans, and also how the stock market will affect your retirement.
***You can view the video version of this podcast episode on YouTube here***
Engineering Quotes:


Here Are Some of the Key Points Discussed About How Engineers Can Maximize Benefits and Minimize Taxes With Company Plans:
Keen Wealth Advisors is a consulting firm that helps engineers think about what their objectives are regarding their resources. Many things are involved in building wealth, and engineers need to think about starting their careers, work, and, at some point, retiring by making sure that they can handle their wealth in a way that they don't lose it.
Keen Wealth Advisors learns about how engineers think, what they expect, and how they operate their lives, projects, and career path. The firm takes those strengths and puts them into a retirement plan for the engineer, and helps them to recognize weaknesses that may also exist.
High inflation, higher interest rates, and a prolonged bear market create an opportunity to continue adding more shares at a cheaper rate to increase 401(k) contributions. Also, understand the rules around your company plans, lean into the downturn as opportunistic, and don't let it scare you out of doing what's right.
Take your financial plan seriously; it's on to you being responsible for your plan. Look at yourself like a project or like a business. Look at your balance sheet and determine what your current assets and debts are. From there, you can get started with your net worth. Hopefully, there are some savings, but if not, you can start working on that to get some of that debt paid down and build some wealth. It is a good starting point.
If you work for a big firm, you likely have a 401(k), which is a tax code in the IRS. It is the income you put aside for your retirement plan, but taxes come out of your income.
The new IRS rules this year include increasing the amount you could put into your 401(k) to up to $22,500.
The second edition of "Keen on Retirement: Engineering the Second Half of Your Life" is an update on some of the topics discussed in the first edition. One of them is related to economic changes brought about by the pandemic and also avoiding fast growth investments.
Treat your financial plan as seriously as your work. Understand your options and where you can maximize your retirement contribution. Everyone must have six months of emergency reserve. Make sure you request that the bank pays you an interest rate on your demand deposits. Make sure your assets are titled correctly.
More Details in This Episode

About the Guest, Bill Keen, CRPC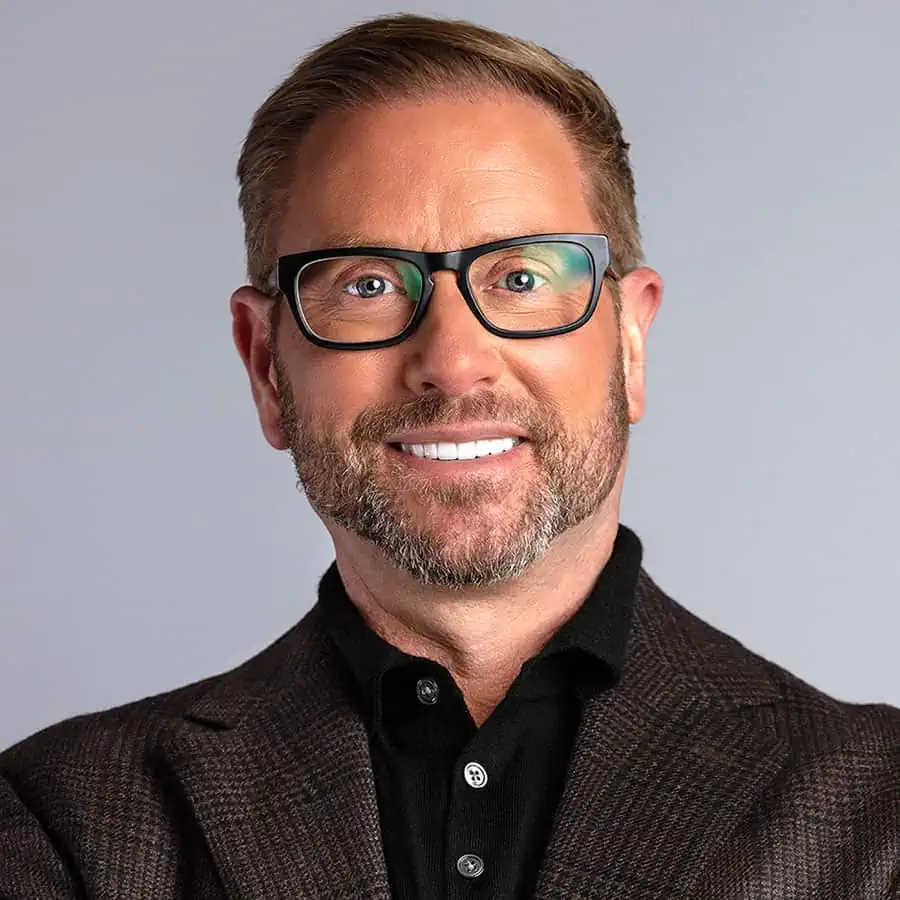 Bill Keen's interest in finances began at an early age when he was exposed to financial hardship. In his own words, "By age 10, I knew I would have to learn to understand saving and investing to be able to eventually assist my family."
As founder and CEO of Keen Wealth Advisors, Bill desired to build one of the country's most personal and trusted fiduciary wealth and retirement advisory firms. With the heart of a teacher, his objective is to bring financial and retirement literacy to those serious about planning for their future. In addition, Bill and his team have a unique specialty in advising those within the engineering community on issues such as ESOP plans, compensation, taxes, and benefits planning. He brings nearly three decades of experience to the table.
Bill is the bestselling author of the book, "Keen on Retirement: Engineering the Second Half of Your Life," which can be found on Amazon. He also co-hosts Keen on Retirement, a podcast designed to provide Keen Wealth Advisors' friends and clients with an additional tool to stay informed and educated on key issues related to retirement planning and investing. He is repeatedly asked to share his thinking with national media outlets such as U.S. News and World Report, Reuters, The Wall Street Journal's Market Watch, and Yahoo! Finance.
Books Mentioned in This Episode
Keen on Retirement: Engineering the Second Half of Your Life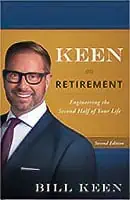 Resources and Links Mentioned in This Session Include:
Connect with Bill Keen, CRPC, on LinkedIn
TECC 214: How to Engineer Engineering Retirement
TECC 227: The Impact of the Pandemic on the Stock Market: Securing Your Financial Future
TECC 232: How the Upcoming Election Can Affect Financial Planning for Engineers
Keen Wealth Advisors Website
Keen on Retirement: Engineering the Second Half of Your Life
Keen on Retirement on Apple Podcasts
We would love to hear any questions you might have or stories you might share on how you think engineers can maximize benefits and minimize taxes.
Please leave your comments, feedback, or questions in the section below.
To your success,
Anthony Fasano, P.E.
Host of The Engineering Career Coach Podcast