Podcast: Play in new window | Download | Embed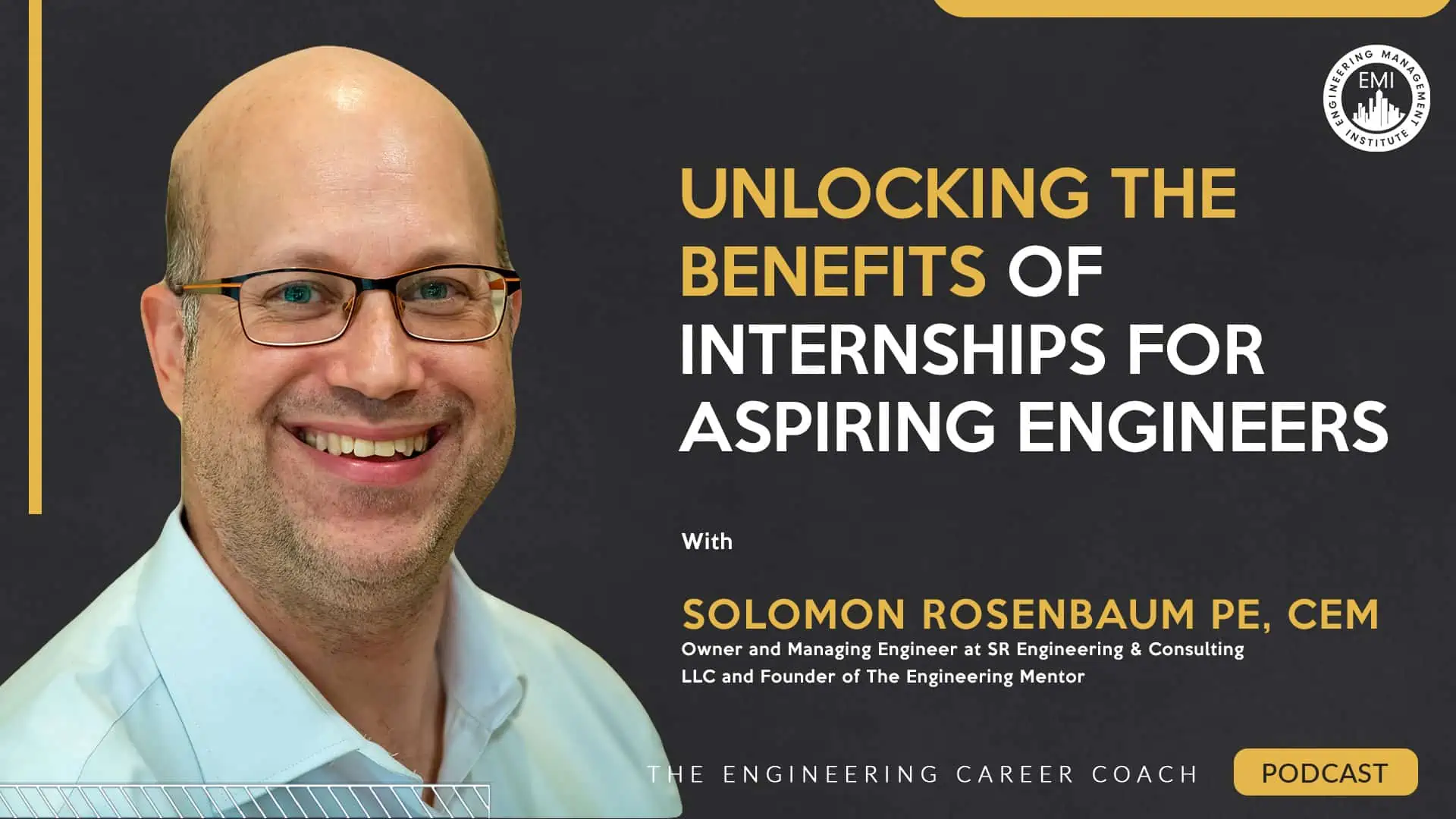 In this episode, we speak with Sol Rosenbaum, a licensed professional engineer with over two decades of experience in energy engineering. He is the owner and managing engineer at SR Engineering & Consulting LLC and the founder of The Engineering Mentor. Sol sheds light on the significance of internships, offering insights on approaching, leveraging, and creating personalized internship experiences.
***You can view the video version of this episode here.***
Engineering Quotes:


Here Are Some of the Key Points Discussed About Unlocking the Benefits of Internships for Aspiring Engineers:
Internships are crucial for young professional engineers and students as they provide hands-on experience to help identify interests and build on the engineering school foundation. It helps put all the learned skills together and gives a clear understanding of the engineering world, preparing students for real-world engineering jobs.
Although internships are not a mandatory requirement, they can make candidates better prepared for jobs. If an internship opportunity is not available, one can develop skills, volunteer, work with other departments in the school, and gain different perspectives that could be valuable lessons.
When starting the process of looking for an internship, research the type of role and companies that interest you. Do not limit yourself to only the popular companies, as many companies are dealing with different components of the area you want to work in.
It is important to be aware of warning signs in work environments. To learn about them, connect with people who have worked in the company before or current employees. In the interview, ask about job expectations and how you will be paired up with a senior engineer for better learning opportunities.
Even if you do not end up in the area of engineering you like, internships provide opportunities to learn about teamwork, collaboration, and how different departments work together.
If an internship is not feasible, there are many alternatives available to gain relevant experience, such as traveling, volunteering, or doing something that brings meaning and value to you.
Managing expectations is crucial while looking for internships, as it may not be the top priority for companies. Hence, it is essential to consider other options available.
More in This Episode…
In the Take Action Today segment of the show, Sol talks about the importance of being clear about what you are looking for in your internship.
About the Guest, Sol Rosenbaum P.E., CEM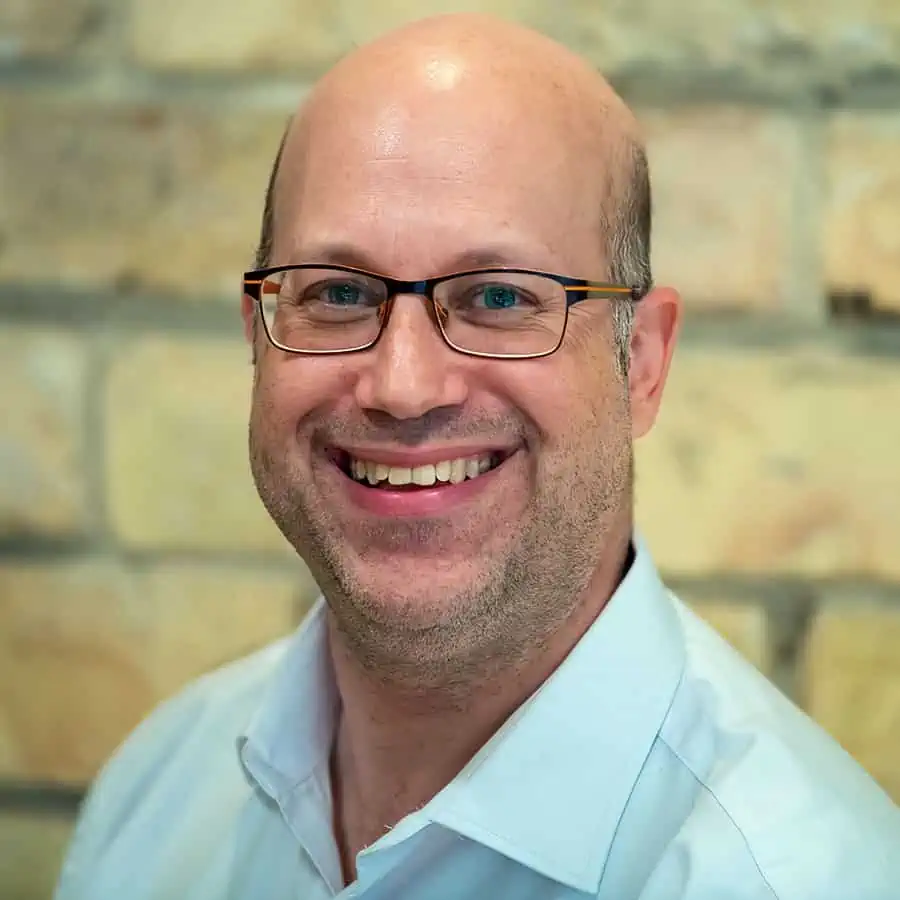 Sol Rosenbaum is a highly qualified and experienced mechanical/energy engineer with over 17 years in the field. He holds a BS and MS in Mechanical Engineering from an Ivy League school and boasts a P.E. (Professional Engineer) and CEM (Certified Energy Manager) licensure. Despite his impressive credentials, Sol recognizes that success in a career in engineering goes beyond technical knowledge and credentials. He has come to understand the importance of developing a strong network, sharp social and communication skills, and continuing education and licensing in building a successful career. Sol has been fortunate to have mentors in his own career who helped guide him, and he now seeks to pay it forward by writing articles and mentoring younger engineers on their path toward success.
About the Host, Jeff Perry, MBA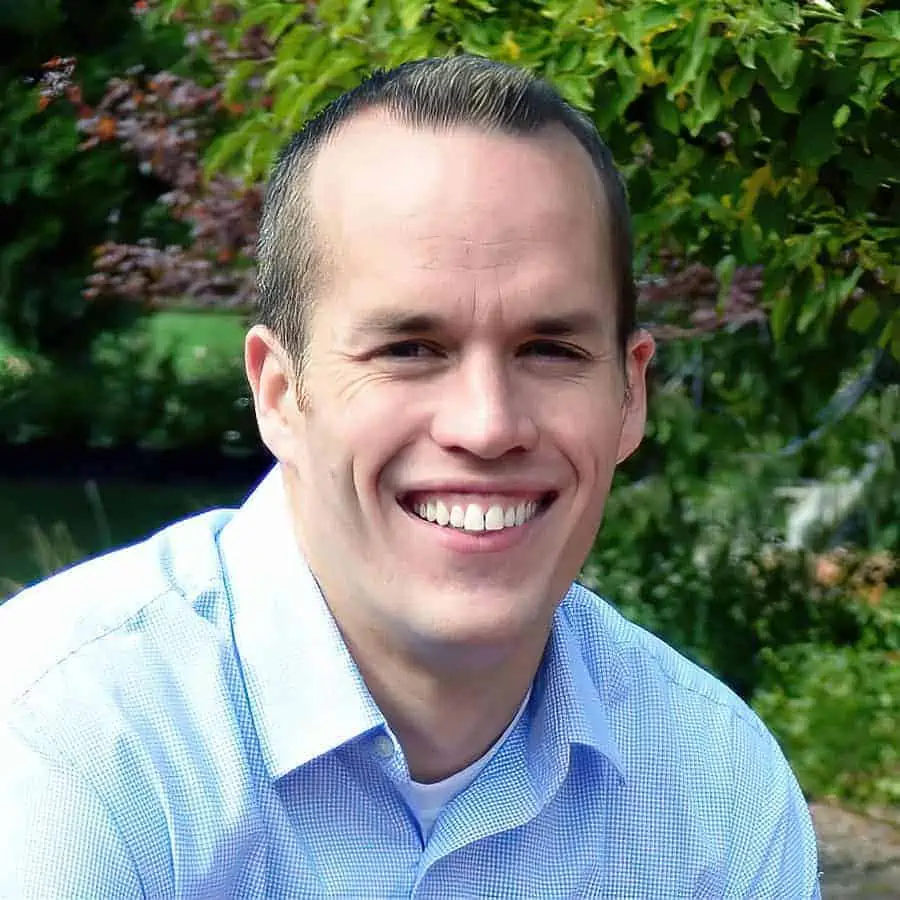 Jeff Perry is a leadership/career coach for engineers, building mindsets, leadership, and career intentions to unlock hidden potential and remove self-imposed roadblocks for career and life. For years, he has had the pleasure of supporting engineers and software pros, from new grads to director level. Having been on the front lines in the technical world, he has been able to map out the necessary skills for becoming a quality leader in the field.
You can connect with Jeff on LinkedIn at https://www.linkedin.com/in/jeffcperry/ or visit his website, https://morethan-engineering.com. Jeff also has a new, FREE, on-demand training course for engineers who are job searching or in job transitions. You can see it at https://engineeringcareeraccelerator.com.
Resources and Links Mentioned in This Session Include:
SR Engineering & Consulting LLC
TECC 234: Professional Networking Tips and Tricks for Engineers
The Engineering Mentor
Connect with Sol Rosenbaum P.E., CEM, on LinkedIn
We would love to hear any questions you might have or stories you might share on the benefits of internships for aspiring engineers.
Please leave your comments, feedback, or questions in the section below.
To your success,
Jeff Perry, MBA
Host of The Engineering Career Coach Podcast