Podcast: Play in new window | Download | Embed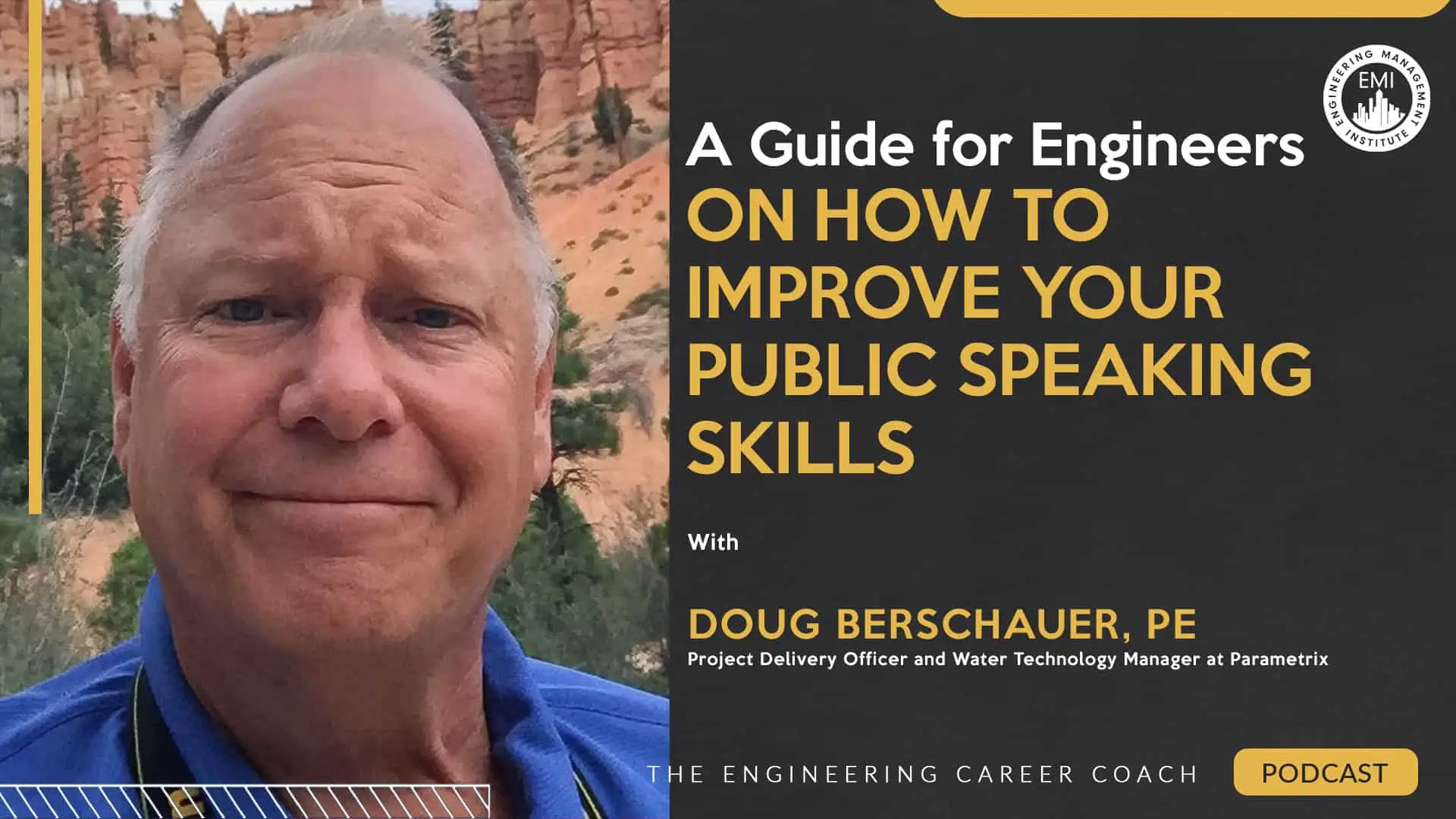 In this episode, I speak with Doug Berschauer, P.E., the Project Delivery Officer and Water Technology Lead for Parametrix, about the art of public speaking. Discover Doug's journey to becoming an accomplished speaker and gain valuable advice for engineers aspiring to improve their public speaking skills.
***The video version of this episodes can be viewed here.***
Engineering Quotes:


Here Are Some of the Key Points Discussed About a Guide for Engineers on How to Improve Your Public Speaking Skills:
Doug underwent a remarkable transformation in his early school years, overcoming academic struggles and a speech impediment. With the support of an encouraging teacher, Miss Dennis, he progressed from a D student to an A student. Despite the speech impediment, he thrived academically under the guidance of Miss Dennis.
Miss Dennis' focus on positive thinking transformed Doug's life. It propelled him to academic success, aided him in overcoming challenges, and instilled a can-do attitude in his professional endeavors.
Participating in the University of Washington's local paper contest, Doug demonstrated his enthusiastic approach and won the competition, breaking a long-standing losing streak. His success continued at the regional level, even when faced with technical difficulties during the presentation. This experience ignited Doug's passion for public speaking and inspired him to assist others in honing their public speaking skills.
Since 1995, Doug has been leading public speaking programs at Parametrix, emphasizing the significance of a positive mental attitude and witnessing consistent improvement in participants' speaking abilities.
The POLER Principle encompasses several key elements of effective public speaking. It includes the P for positivity and organization, the O for listening and treating the audience as you would like to be treated, the L for retention and the importance of what the audience remembers, the A for visuals and the impact of graphics, and finally, the R for enthusiasm and its lasting impression on the audience.
Coaching in the project delivery role is fulfilling as individuals leverage their passion for mentoring, adopting a positive approach to promote growth and draw inspiration from past positive experiences.
The upcoming class at Parametrix includes eight sessions, covering public speaking and utilizing the Polar Principle, with opportunities for participants to speak, peer review, timed exercises, and a final presentation in front of a larger audience.
Doug's plans for personal development are learning new languages, such as Spanish, German, and Swedish, as a way to challenge himself and keep his mind active.
Changing your mindset is crucial for personal growth and success in various aspects of life, including public speaking, business, work, and personal relationships. By embracing a positive mindset and believing in yourself, you can overcome negative self-talk and tackle new challenges with confidence.
Building confidence in public speaking begins with positive affirmations and a genuine belief in one's ability to succeed, which can significantly impact the outcome of speaking engagements.
More in This Episode…

About the Guest, Doug Berschauer, P.E.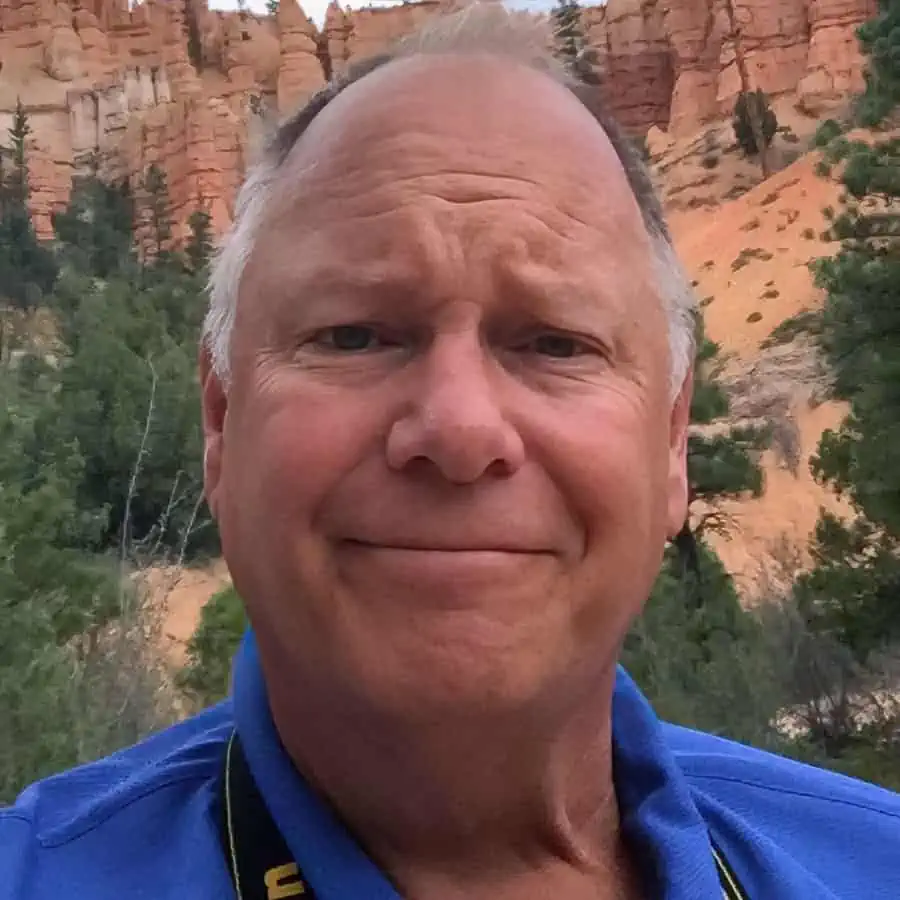 Doug is currently the project delivery officer and water technology lead for Parametrix. He has 40 years of experience in primarily water and wastewater. He graduated from the University of Washington with a BSCE and MSCE. He and his wife Julia live in Mesa, AZ, from October through mid-June, and from mid-June through September they reside in their summer home near Seabeck, WA.
Resources and Links Mentioned in This Session Include:
We would love to hear any questions you might have or stories you might share on how to improve your public speaking skills as an engineer.
Please leave your comments, feedback, or questions in the section below.
Anthony Fasano, P.E., LEED AP
Engineering Management Institute
Author of Engineer Your Own Success