Podcast: Play in new window | Download | Embed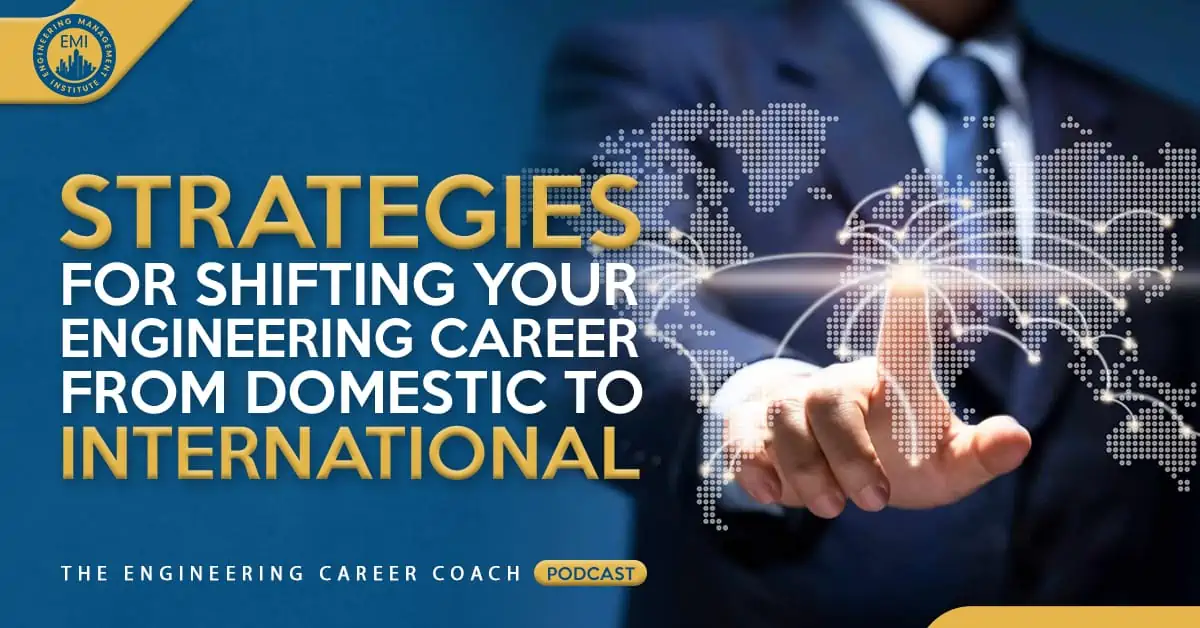 In this session of The Engineering Career Coach Podcast, I help a young electrical engineer develop a plan for shifting his career from a domestic position to an international engineering career.
Fadi is a 28 year-old electrical engineer from New York City. He is originally from Iraq and received a scholarship for a Master's degree in New York. He then obtained an internship doing design engineering and was later offered a full time position with the same company where he works today. He has been thinking about making a shift from working in communications engineering in New York City to a global position in international infrastructure and development.
"A year from now you may wish you had started today." – Karen Lamb
Listen to this session and learn the strategies that you can apply if you're planning to change your engineering career path especially if you want to work internationally.
Try to identify some companies or prospective employers that have international work available in your field.
Research those companies and understand what credentials they are looking for in these international positions.
Once you identify these credentials, try to obtain the ones that will give you the best chance to achieve your goals.
Try to build a network to help you in the international arena.
Transitioning to a new career path can be difficult and time consuming, but you have to stay positive and stay focused.
Resources and links mentioned in this session include:
Engineer Your Goals – Goal Setting Course for Engineers
Project Management Professional (PMP) Certification
Are you planning on transitioning to another engineering discipline?
I would love to hear any questions you might have or stories you might share about strategies that you have taken to make changes in your career.
Please leave your comments or questions in the section below.
To your success,
Anthony Fasano, PE, LEED AP
Engineering Management Institute
Author of Engineer Your Own Success