Podcast: Play in new window | Download | Embed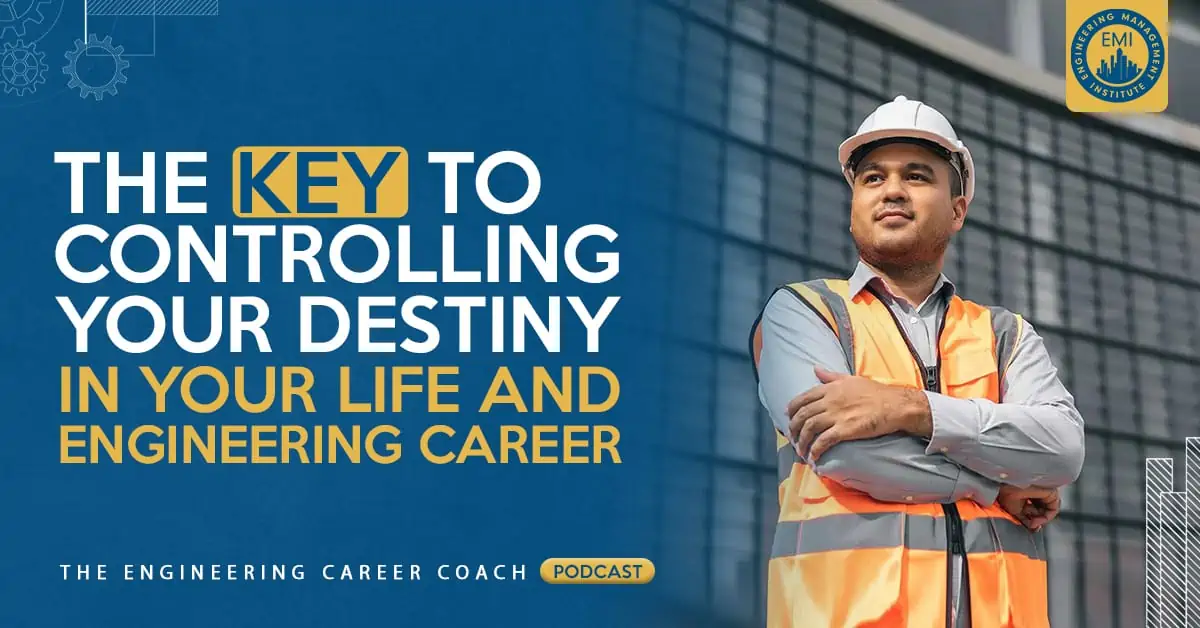 In this session of The Engineering Career Coach Podcast, I give you the one key that you must know in order to controlling your destiny in your life.
"Everything is worth what its purchaser will pay for it." – Pablilius Syrus
In our Take Action Today segment at the end of the show, I will give you a tip to help you increase the value that you provide to others.
This episode was inspired by one of the coaching sessions that I had with an engineer who told me that his ultimate goal is to control his destiny.
The key to controlling your own destiny is one word: VALUE.
You must know how much value you can provide to people and try to answer these questions: 
How do you maximize the value that you give to people in your life?
What do people expect from you and are you delivering or over-delivering to them? Think about how you can understand what your company really expects from you.
The episode covers these points in detail.
Books mentioned in this session (affiliate links):
Five Laws That Determine Life's Outcome
Resources and links mentioned in this session include:
Engineer Your Goals Course
One-On-One Coaching
Engineer Your Own Success – Updated and Expanded Edition
Do you know your company's expectations of you?
I would love to hear any questions you might have or stories you might share on how you have provided value to your company, clients, or other people in your life.
Please leave your comments or questions in the section below.
To your success,
Anthony Fasano, PE, LEED AP
Engineering Management Institute
Author of Engineer Your Own Success