Podcast: Play in new window | Download | Embed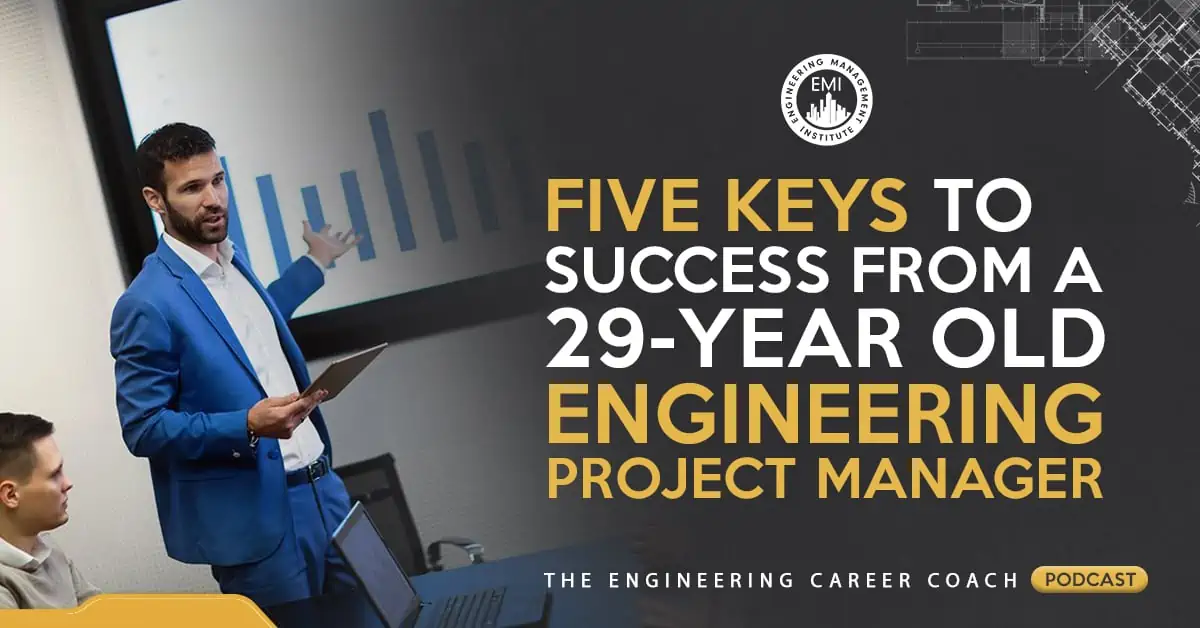 My guest for this episode of TheThe Engineering Career Coach Podcast is Bailey Harrington, a licensed Professional Engineer in the state of Texas with a record of success as a young engineer, project manager, and leader of engineering projects in the Austin area, as well as five years of military engineering experience both in central Texas and deployed in RC(S) Afghanistan. He is currently a Project Manager for Big Red Dog Consulting | Engineering in Austin.
"The difference between a successful person and others is not a lack of strength, not a lack of knowledge, but rather a lack of will." – Vince Lombardi
Some of the keys to Harrington's success, which we discuss in detail in this episode, include:
Access to the Right People:

 Harrington has access to many of the higher-level engineers and decision makers in his company which has been critical to his success for several reasons which he explains in this episode. Having access to these people can help you to jump on opportunities when they are available and also make your company aware of the value that you bring to the table.
Ask for Help:

 Harrington never pretends to know everything; he asks questions on a regular basis. He is certainly confident and takes risks from time to time, but he knows he needs to learn every day and strives do so.
Be Willing to Get Out of Your Comfort Zone:

 Harrington stressed several times the importance of pushing yourself beyond what you are comfortable doing. This is the only way to grow.Harrington discussed in detail a personal goal/game that he uses to push him and meet more people every day. You must work on your soft skills as an engineer, and the other skill sets that you are not comfortable with. Another way to push yourself is to commit publicly to certain goals, whether it be with your boss or colleagues.
Trying to Balance Everything:

 Harrington mentioned that balancing everything is never easy, but instead focuses on getting the most out of everything, which is a more realistic approach.
Find out Your Team Members Talents:

 Harrington also believes in identifying the talents of the people who work on his team to maximize the success of each individual and the team. Some different leadership assessment models were discussed during the episode.
Books mentioned in this episode include:
The 5 Laws that Determine All of Life's Outcomes
Resources and links mentioned in this session include:
Purdue University Master of Engineering Management Program
Engineering Career Success Summit
BIG RED DOG Engineering | Consulting
The Institute for Engineering Career Development
American Society of Civil Engineers
Tony Burgess – Task Force 144

How do you manage your projects and lead your team?
I would love to hear any questions you might have or stories you might share on how these strategies have helped you succeed in your engineering career.
Please leave your comments or questions in the section below.
To your success,
Anthony Fasano, PE, LEED AP
Engineering Management Institute
Author of Engineer Your Own Success