Podcast: Play in new window | Download | Embed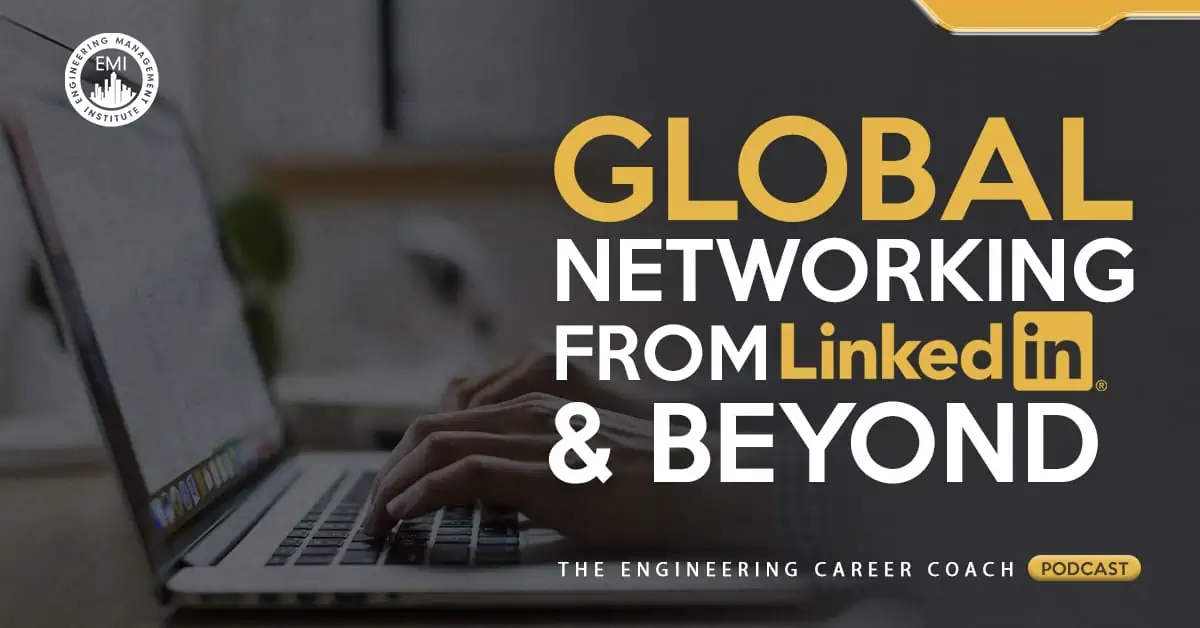 In this session of The Engineering Career Coach Podcast, I interview Sanjay Gupta, how powerful is global networking like Linkedin which has more than 40,000 connections. He created and manages the LinkedIn Construction Group called Linking Construction with over 138,000 members but still remains extremely responsive to people. In this episode, he discusses his approach to networking, both online and offline.
"The currency of real networking is not greed but generosity." – Keith Ferrazzi
Listen to this episode to hear more about how Gupta manages the time to respond to each individual.
In the Take Action Today segment of the show, I give you an exercise to help you strengthen relationships in your network.
Listen to this episode and learn how Sanjay builds his network in a powerful way and still manages to respond to each person that reaches out to him.  Some of the strategies that he elaborates on in this interview include:
Take time to focus truly on the relationships at all cost. Sanjay uses holidays, birthdays and other occasions as reasons for reaching out to people, but doesn't overdo it.
Connect with people daily using a 3-prong approach:
1. Build your LinkedIn network effectively by connecting with people in your industry.
2. Focus on building deep relationships with people that you work with on a regular basis.
3. Leverage your alumni association to build strong relationships.
Build credibility as a networker by being positive and responsive. Respond really quickly and do not to encroach on people's privacy. Don't utilize your network in a bad way that turns people off.
Be a connector. Try to connect one person to another in your network if you think they will benefit from the connection.  This is a true skill to be able to do this and probably one of the most important aspects to Sanjay's success.
Use your network in a positive way. Use your network to help other people, not just to try to increase your own income.  Sanjay gives an example of his daughter who was born deaf, who has inspired him to use his network to help families with disabled children.
Attend in-person events, which can be a powerful avenues for networking. You can forge stronger connections when you connect with people in person at events like the Engineering Career Success Summit.
Resources and links mentioned in this session include:
Sanjay Gupta's LinkedIn Profile
Engineering Career Success Summit
Sponsor for this episode: 
Professional Publications Inc. (PPI) – PE/FE Exam Materials
Click Here for Session #51 Transcription

Have you done anything today to build your network?
I would love to hear any questions you might have or stories you might share regarding strategies that have helped you build your network and improve your networking skills.
Please leave your comments or questions in the section below.
To your success,
Anthony Fasano, PE, LEED AP
Engineering Management Institute
Author of Engineer Your Own Success