Podcast: Play in new window | Download | Embed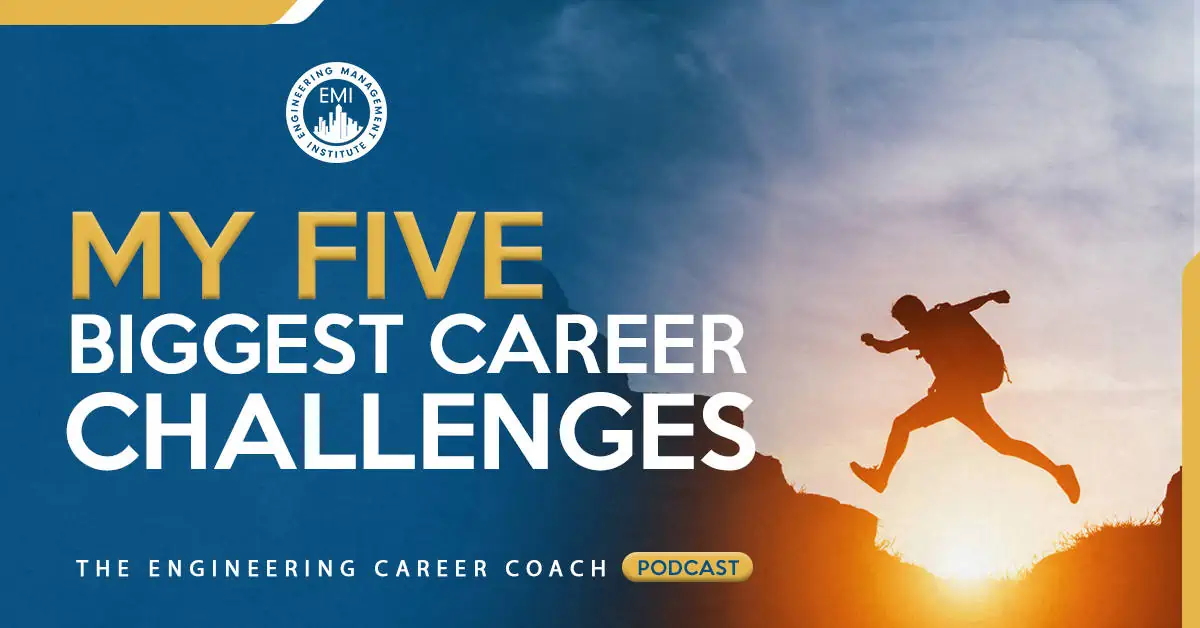 Image by jcomp on Freepik
In this session of The Engineering Career Coach Podcast, I am going to share with you some of the career related challenges that I will be facing in the next few months which I hope may inspire you as you face your own challenges.
"He focuses not just on the goal to be reached, but on everything happening around him. He often has to stop because his strength fails him. At such moments, love appears and says: you think you're heading toward a special point, but the whole justification for the goals existence lies in your love for it. Rest a little. But as soon as you can, get up and carry on. Because ever since your goal found out that you were traveling toward it, it has been running to meet you." – Paulo Coelho, excerpt from Manuscript Found in Accra
In the Take Action Today segment of this episode, I read another excerpt from Paulo Coelho hoping that it will inspire you as you face challenges and adventures in your engineering career and life.
Listen to this session and learn from my five biggest career challenges:
Letting go – I found that it is fun to work with more people than working alone, and it is always helpful to find and work with others who have different skill sets than you.
Uncertainty – You never know what will happen today or tomorrow, but if you follow your passion and do connect with right people, you can find happiness regardless of how successful you are.
Accountability – Accountability is what brings results. We want to hold ourselves accountable to you, as the audience. That is why we will have an accountability post quarterly on the blog to let you know what we've done, what we are working on and when we are going to accomplish these things.
Really helping engineers live better – A lot of engineers are so overwhelmed by their job, that they don't fully enjoy the rest of their lives. Our vision is to help engineers not just to be successful in their career but also be happy in life by applying the resources we offer.
Maintaining balance in my life – I want to be intentional about being an example for you by maintaining the balance between my career and life so that you can do the same with yours.
Book mentioned in this session: 
Resources and links mentioned in this session include:
Engineering Career Success Summit
Institute for Engineering Career Development
What are your biggest challenges in your career and life?
I would love to hear any questions you might have or stories you might share on how you have overcome the challenges you face each day as an engineer.
Please leave your comments or questions in the section below.
To your success,
Anthony Fasano, PE, LEED AP
Engineering Management Institute
Author of Engineer Your Own Success