Podcast: Play in new window | Download | Embed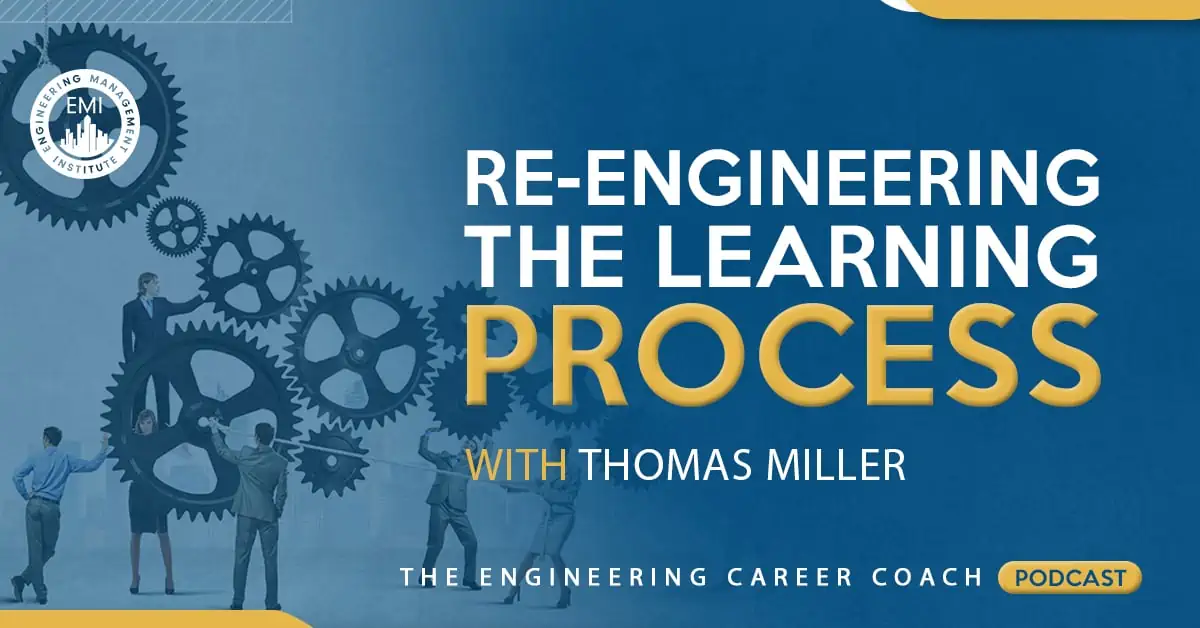 In this session of The Engineering Career Coach Podcast, I am going to interview Thomas Miller from WTF Professor, who will give us some strategies on how to re-engineer the learning process for engineers.
"Live as if you were to die tomorrow. Learn as if you were to live forever." – Mahatma Ghandi
In the Take Action Today segment of the show, I give you a piece of advice that will help you improve your learning process.
Tom is an engineer and physics tutor obsessed with independent learning. He writes about unconventional study methods at WTF Professor, aimed at simplifying the learning process for engineers and technical students.  His blog at http://www.wtfprofessor.com/ covers topics related to studying more effectively, understanding course material more deeply, and sustainably staying on top of your courses. Tom has spent the past 4 years obsessing over making learning and technical work more effective – refining his process both in industry, and with his tutoring clients.
Listen to this session and learn how to re-engineer and improve your learning process.  The following points are discussed:
"In-Context" Learning: the 80/20 approach to learning technical materials; take a goal-oriented learning perspective with the end in mind – this helps you focus on the most important components of what you are learning, the ones that will help you reach your goals faster.
Growth Mindset: avoid the "fixed" mindset trap and adapt the "growth" mindset wherein you identify your mistakes and learn from them. Having a "growth" mindset is critical to your ability to learn.
Absorbing New Concepts: when you are learning something new, attach it to something that you already know and create questions around the topic you want to learn, customize the material you are learning.
Knowledge & Skill Acquisition: take the knowledge you learned in class and convert it into a form of knowledge that you could use to solve problems.
Acquire all 3 types of knowledge in parallel to form a skill set or expertise:
1-theoretical knowledge
2-procedural knowledge
3-memory-based factual knowledge
Becoming an Optimized Learning Machine: establish routines and habits that prime your brain for learning, retention, and sustainable progress.
Books mentioned in this session include:
The 80/20 Principle by Richard Koch
Mindset: The New Physiology of Success by Carol Dweck
Four-Hour Work Week by Timothy Ferriss
Resources and links mentioned in this session include:
Tom Miller's website
The PE Exam Prep Guide: How You Can Pass the PE Exam without Having to Study "Everything"
How Morning and Evening Rituals can Impact Your Engineering Career and Life
Sponsor for this session:
PPI2Pass Review Courses for FE, PE, and SE Exams
How have these strategies helped you learn faster?
We would love to hear any questions you might have or stories you might share about your strategies on how to learn effectively and quickly.
Please leave your comments, feedback or questions in the section below.
To your success,
Anthony Fasano, PE, LEED AP
Engineering Management Institute
Author of Engineer Your Own Success