Podcast: Play in new window | Download | Embed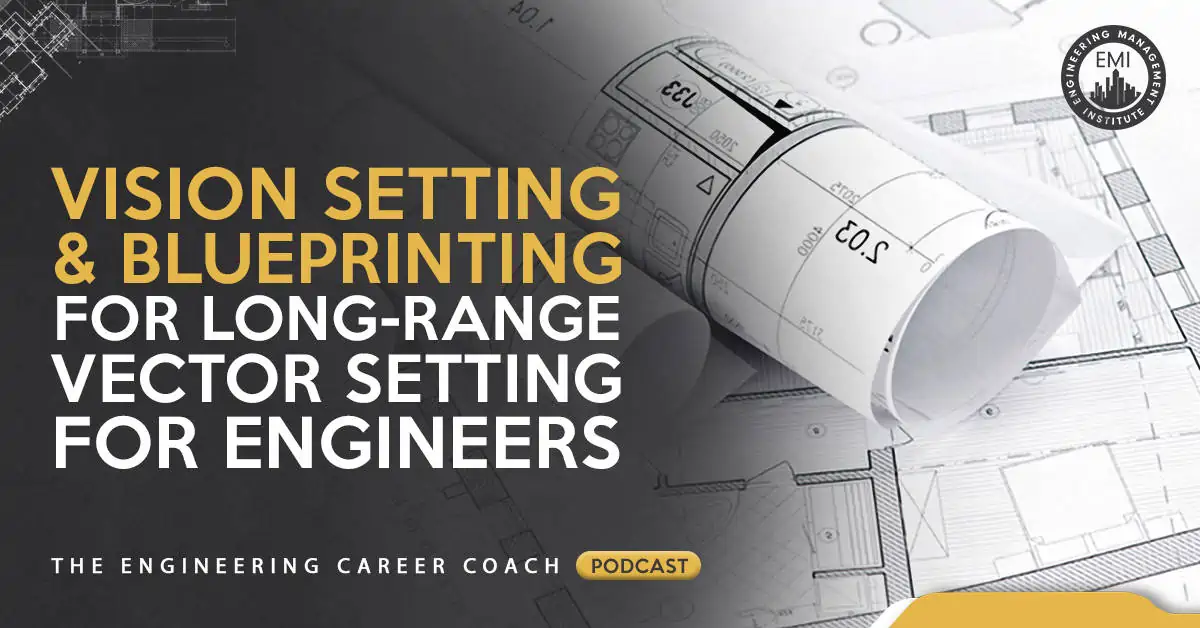 In this episode, Chris Knutson and I dive into long-term goal setting or vector setting for engineers and give you some actionable steps on how to do it.


Key points:
The best way to shape the future of your engineering career is to design it.  Here is a summary of this episode which can help you to design your ideal career.
A vision is a statement of what future success looks like and is not tied to a timeframe (the question of why).
5 Steps for Bringing Future Predictions into Existence
Write down your single vision/project
Rule of 1% – setting time aside to work on it everyday
Do what you need to do to bring those visions/projects to existence
Set some milestone that can be reasonably met (create a dashboard)
Be flexible about changing your vision, mission, or goal as it unfolds


5 Steps to Blueprint Your Lifestyle (to further guide you with these 5 steps, scroll down to download the worksheet)
Concept Development – define the concept of what you want to do
Preliminary Design – identify what's required to actually do it
Design Review – review your preliminary design developed in the preceding week
Final Design – commit your goal's accomplishment to paper again, with milestone and target completion dates
Execute and Adjust – take action on your goal and adjust as needed
And many more…
In the Take Action Today segment of the show, we give you one step you can take now to move everything forward.
"Vision without action is a daydream. Action with without vision is a nightmare." – Japanese Proverb
Resources and links mentioned in this session include:
Engineering Career Summit
TECC 86: Building Your Engineering Career Flywheel with the Two Engineering Executives
The Engineering Mastermind
Asana
Evernote
Have you started your long-term vector setting?
Please share below any questions you might have or stories you might share on how you go through the goal setting process.
Please leave your comments, feedback or questions in the section below.
To your success,
Anthony Fasano, PE, LEED AP
Engineering Management Institute
Author of Engineer Your Own Success