Podcast: Play in new window | Download | Embed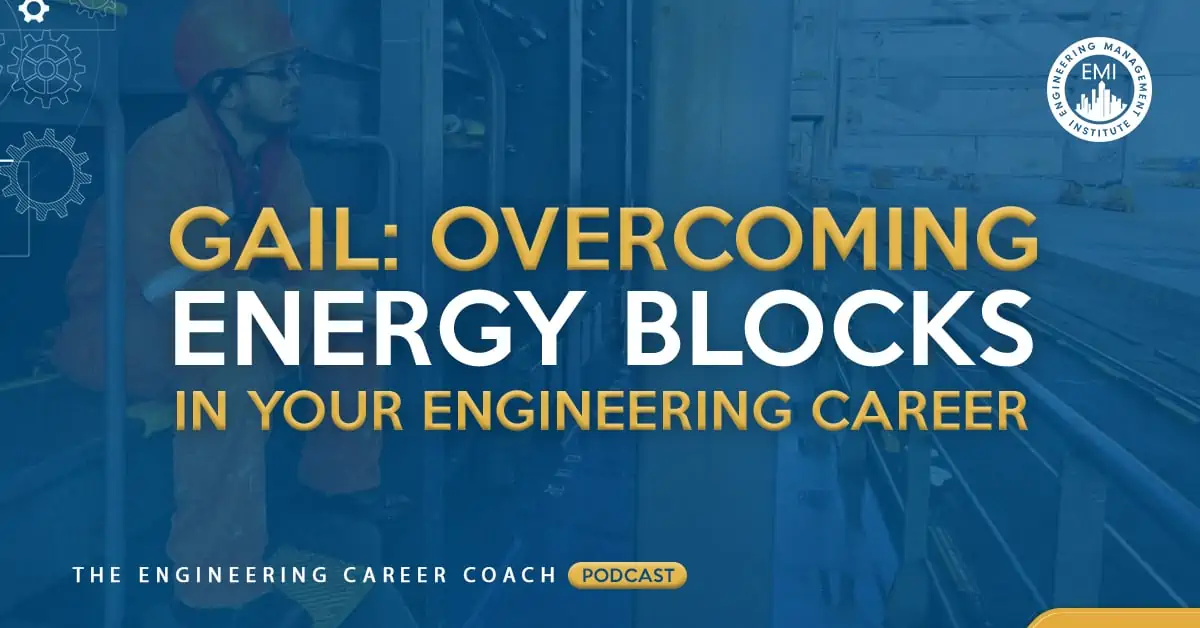 In this episode, I am going to review 4 energy blocks, some of which are most likely standing between you and success.
Key points:
G – Gremlins – the part of you that makes you feel less than who you really are, and shows up as the "I'm not good enough" voice.
How to overcome it:
Expose it and talk back to it – keep telling yourself you can do it.
A – Assumptions – The assumption that because something happened in the past that it will happen again.
How to overcome it:
Question the assumption and try to prove it wrong.
I – Interpretations – Your story and interpretation of a person or event; judgment you created to be true.
How to overcome it:
Don't judge things and don't judge people. Let them play out and experience them, you'll be much much better off if you do.
L – Limiting Beliefs – Limiting beliefs that are masked as truths, because you created them to be a truth for yourself.
How to overcome it:
Dump any limiting beliefs you have and say that you're capable of doing something.


More details on these in the episode…
In the Take Action Today segment of the show, I give you one piece of actionable advice that you can use around these blocks.
"Reality is a projection of your thoughts or the things you habitually think about." ― Stephen Richards
Book mentioned in this session include:
Resources and links mentioned in this session include:
One-on-One Coaching
IPEC Coach Training
Have you identified your energy block in your engineering career?
We would love to hear any questions you might have or stories you might share on how you have overcome any energy block identified in this episode.
Please leave your comments, feedback or questions in the section below.
To your success,
Anthony Fasano, PE, LEED AP
Engineering Management Institute
Author of Engineer Your Own Success