Podcast: Play in new window | Download | Embed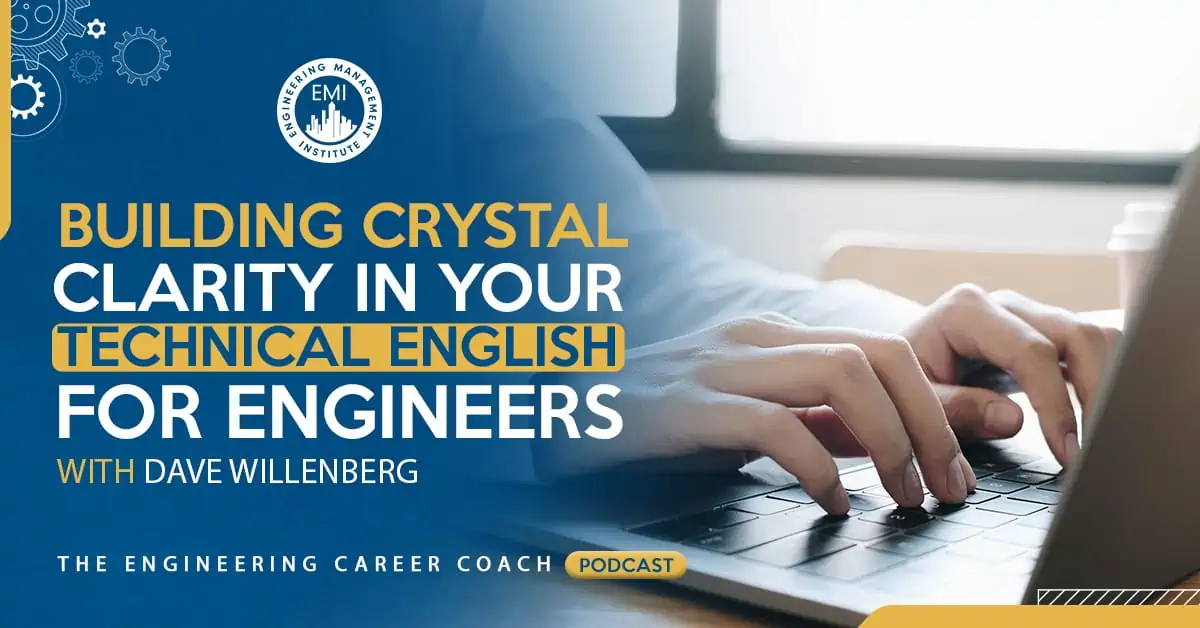 In this episode, Chris Knutson interviews Dave Willenberg who talks about how to enhance both written and spoken technical communication, and shares how he transitioned from engineer to entrepreneur by recognizing and acting on opportunities.
Here are some of the questions Chris asks:
How did you go from Detroit to Hamburg?
What was the greatest challenge in transitioning from engineering job into entrepreneurial business?
What are some big mistakes engineers make with written and verbal communication?
How can one enhance technical communication skills?
How did you bridge the cultural divide as you established your company in Germany?
Engineering Success quote:
Here are some key points:
See opportunities and take action when you see them.
How you write influences people's perception of you as a business professional (check grammar and spelling errors).
Writing needs to compensate for the lack of non verbal communication.
Be aware of how you're speaking, and the unspoken elements like your hands, facial expressions, body position etc.
2 pillars of communication:

Clarity – using words and presenting messages that leave no room for any type of interpretation (simplified technical English)
Concision – not saying anything more than what you need to

Set standards and guidelines – establish an internal company glossary with defined vocabulary to prevent miscommunication.
If you're on an engineering project team, have a conversation about the 2 pillars and an agreement on how you are going to communicate.
Ask for help – do not make an assumption that you can transmit the information that you are exceptionally good at to another language or culture.
Understand the concept of ethnocentrism – judging other culture based on your own culture.
More details on these in the episode…
In the Take Action Today segment of the show, Dave gives you a tip on how to adapt your communication skills when working on international projects or involved in international business especially with other people who use English as a second language.
About our guest Dave Willenberg, LEED AP
Dave Willenberg, LEED AP is a builder at heart and a teacher by trade. Originally from Detroit, he moved to Hamburg, Germany in 2009. His company, Detroit Technical English, provides Technical English and communication training for engineers, tradesmen and scientists at companies across northern Germany. Dave lectures at the Hamburg University of Applied Science and writes the German-language blog "Vorsprung durch Sprache."
"The limits of my language are the limits of my world." – Ludwig Wittgenstein
Resources and links mentioned in this session include:
Engineering Career Summit
TED Talk by Amy Cuddy – Your body language shapes who you are
Dave Willenberg's website
Snappa Graphic Design Tool
The Power Poses: Blowing Through Anxiety in Your Next Stressful Engagement
Have you taken the steps to improve your technical communication skills?
We would love to hear any questions you might have or stories you might share on how this episode has helped you communicate better in your engineering career.
Please leave your comments, feedback or questions in the section below.
To your success,
Anthony Fasano, PE, LEED AP
Engineering Management Institute
Author of Engineer Your Own Success