Podcast: Play in new window | Download | Embed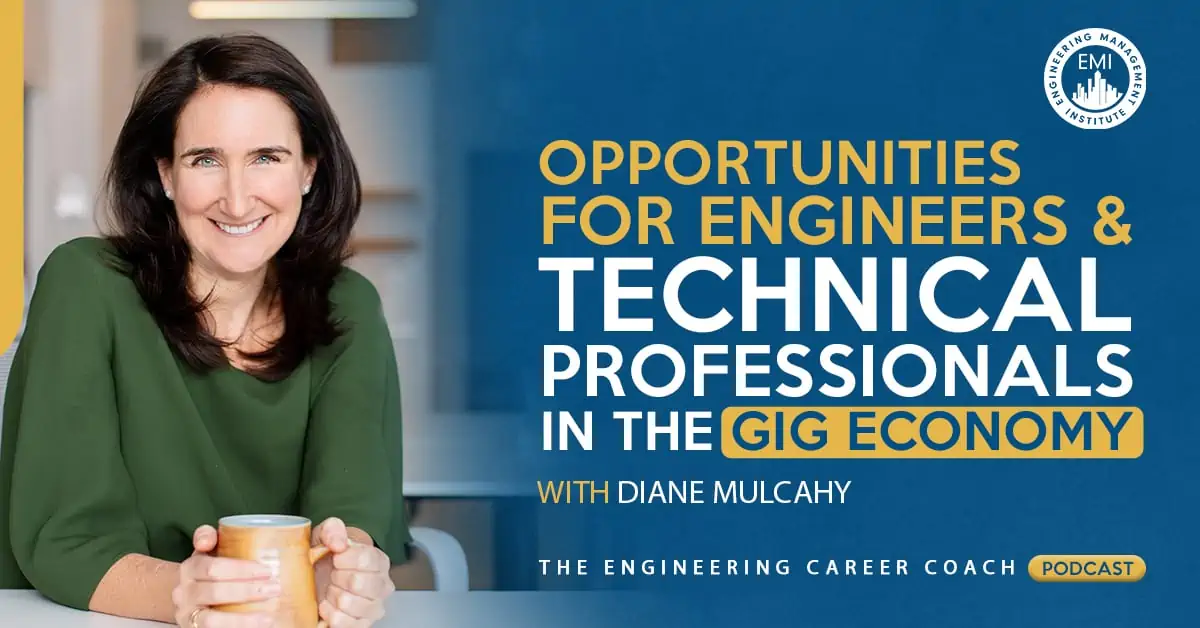 In this episode, I talk with Diane Mulcahy, author of The Gig Economy about opportunities for engineers and technical professionals in the current and future economy. The Gig Economy is a shift in the economy from people working 9 to 5 jobs to people performing freelancing or independent work. This is something that can be very applicable to the engineering world and already is very prevalent.
Episode Quotes:



Here are the key points discussed on opportunities for engineering and technical professionals in the 'Gig Economy:'
The 'Gig Economy' includes employment or work that can be done in a freelancing style and not in a traditional 9 to 5 role. The 'Gig Economy' is very broad and encompasses most industries, sectors, income levels, and education levels.
The idea that you should graduate and go to work for one company and build your career at a company across a few decades is really a notion that has become absolute.
People that are graduating today can expect to change jobs every 3 to 5 years. The idea that someone will stick with one employer over the course of their career is very outdated.
To prepare for the 'Gig Economy,' you'll need to adopt a mindset of freelance or consultant, not an employee. Think about it as your own business, as your company, and you being responsible for constantly finding new business. You should also always be prepared for change and have an exit strategy in place for every situation.
Whether you are in a full-time job or whether you are in the 'Gig Economy,' the same mindset and skills apply.
There are a lot of potential benefits and opportunities for engineers and technical professionals to work as a freelance professionals.
When transitioning from a full-time job to working independently, it is important to realize that there is absolutely no job security anymore. Even if you are in a full-time position, you must think about what you will do if your goes away.
Some ways to eliminate risk include:
Cultivate the mindset that doesn't allow you to become complacent.
Always have an exit strategy in place.
Always have a side gig in place.
More in this episode…
In the Take Action Today segment of the show, I will give you an actionable piece of advice that you can use to start preparing yourself for the 'Gig Economy.'
About Diane Mulcahy…
Five years ago, before it was even a thing, Diane created and began teaching an MBA class on The Gig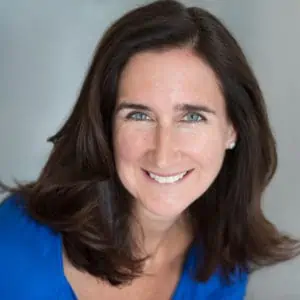 Economy at Babson College. The class gained immediate traction and was named by Forbes as one of the Top 10 Most Innovative Business School Classes in the country. Diane's work on the Gig Economy has been featured in numerous publications including Harvard Business Review, The New Yorker, Oprah.com and PBS, and is part of NPR's future of work series.
Diane works as a consultant and advisor with Fortune 500 companies, startups, and individuals who seek to succeed in this new way of working. As an independent worker herself, Diane is an active and enthusiastic participant in the Gig Economy. In between full-time jobs and consulting gigs in private equity and venture capital, Diane has been a Visiting Fellow at Trinity College in Dublin, an Executive-in-Residence at Babson College, and an Eisenhower Fellow to Saudi Arabia and Turkey. She has taken two different years off to travel around the world and has visited more than 30 countries.
When not working, Diane enjoys reading (mostly non-fiction), writing (only non-fiction), food (eating and cooking), wine, film, yoga, and running. Diane holds A.B. and M.P.P. degrees from Harvard University. She is a dual EU (Irish) and US citizen. She lives in Boston's historic South End with her husband Kevin.
Only you can control your future. – Dr. Seuss
Resources and links mentioned in this session include:
The Engineering Management Accelerator
Diane's Website
TECC 73: Real Estate Investing 101 for Engineers – The Engineering Career Coach Podcast
Mint
This episode is brought to you by PPI, the leader of FE, PE, or SE exam preparations. Use promo code TECC for 20% discount at PPI2Pass.com/coach.
Books mentioned in this episode:
The Gig Economy: The Complete Guide to Getting Better Work, Taking More Time Off, and Financing the Life You Want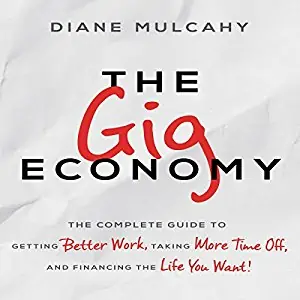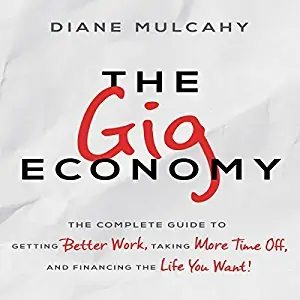 We would love to hear any questions you might have or stories you might share on opportunities for engineers and technical professionals in the 'Gig Economy.'
Please leave your comments, feedback or questions in the section below.
To your success,
Anthony Fasano, PE, LEED AP
Engineering Management Institute
Author of Engineer Your Own Success